For Future Dates and
UPCOMING Months' Events, click here
We report events as they are reported to us but events are always subject to change.
Call venue to confirm when making your plans.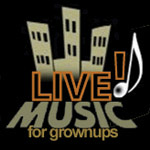 Live Music Calendar
Click here for LIVE MUSIC listings at current restaurants and clubs that are "hand picked" to be relevant to adults by our Music Editor, Mark McKenzie.
To submit your calendar for consideration, click here.


April 2013

April - July 7….Museum of Texas Tech presents: Fresco y Dicho: Frederico M. Vigil - The Museum of Texas Tech University is pleased to present Fresco y Dicho: Frederico M. Vigil, a contemporary New Mexican master. Frederico Vigil creates frescos, rather buon frescos (true frescos), paintings in which ground pigments are applied to wet plaster. The paintings and the wall or ceiling become one as the pigments seep into the wet plaster and bind with it. This classic and ancient mural technique, used by such accomplished artists as Michelangelo and Diego Rivera, is well suited for painting large images that permanently decorate the walls of buildings. Vigil worked for over nine years on these paintings that depict Hispanic culture from prehistory to the present. The frescos, which cover more that 4,000 square feet, opened to the public in 2010. Close inspection of these drawings will reward each viewer with abundant information about how the artist used them to guide the creation of his frescos. For more information visit www.musum.ttu.edu or call 806.742.2490. Museum of Texas Tech University in Gallery 3 of the Museum, 3301 4th Street.

April - December 2013….Museum of TTU Exhibit: Little Black Dress - An "Up from the Basement" exhibition. The little black dress is considered to be an essential wardrobe staple by most women and fashion experts of Western European and American culture. As a rule, this versatile garment manifests as being simple and elegant, to be dressed up or down depending on the occasion, and is affordable and accessible. Theexhibition explores this fashion icon's history from the 1840s through today, along with its role in women's lives. The garments are from the Clothing and Textiles collection of the Museum of TTU. General museum information is available at 742.2490. Parking and admission are free. Museum of Texas Tech, Gallery 1, located at 3301 4th Street (SE corner of 4th and Indiana Avenue).

continue>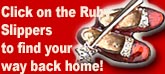 click above and below for more!
click above and below for more!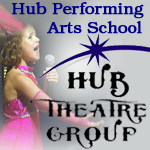 click above and below for more!


click above and below for more!