The mission of the Lubbock Fun Club is to help people find the FUN in Lubbock!
Lubbock Fun Club enjoys the popularity among some of Lubbock's most FUN families
and we are glad you are with us! Here is your Fun Report.
February 3, 2005

Cool New Stuff for 05!
We have spent the last month putting together a year you won't believe. We're going to have booths at the neatest events, promotions for some awesome businesses, neat things to win, great chances to do things as a family, and we are expanding what the Lubbock Fun Club can do for you! Check out these additions for this year:

* How to U ... is a list of all the coolest things you can learn in town. From ballroom dancing, to making sterling silver jewelry, to conversational spanish, to making stain glass, etc. etc. Some classes are a few hours, some a few weeks. And this is also a chance for YOU to teach us what YOU know how to do. We'll be having smaller classes just among us for things like faux painting, computer lessons one on one, and so much more. Visit How to U right now to see!
* Stars Luncheons ... We had the best time in January. We had a fun lunch together at Firewater Cafe and Dorothy's models strolled through with some gorgeous outfits. Click here to see the pictures and stay tuned for upcoming lunches. It will be in the upcoming Fun Club reports. (Also ... you might want to read the most recent Life Lesson about how women need times for 'gathering'. We all found being together to be refreshing and fun.
* More info, more often ... Okay, you convinced me you want more FUN info more often. We are going to start sending out the Lubbock Fun Report weekly so look for them. The weekly emails will be dated "Lubbock Fun - February 9, 2005" ... and the other emails will be entitled by their topic i.e. "Lubbock Fun Club - Special Invitaiton". This way, you can see what's going on more often.
Valentines Gift Ideas ...
You know what they say ... "Be careful what you wish for!"
Watch on the web site for additions daily ... and good ideas for this gift giving season. Click here to see what we have so far!
Come See Us at the Farm & Ranch show Saturday!
February 3, 4 & 5 - Southwest Farm & Ranch Classic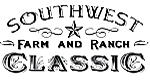 Come join the Lubbock Fun Club this Saturday to see the live animals, entertainers, demonstrations, children's agricultural education events, health checks, exhibits and displays in the Lubbock Memorial Civic Center. Van Hargis' Horse Trainer with an entertaining program. GMC is our "Official Vehicle" sponsor for the show and will have a huge exhibit space for consumers to look at! Saturday will include a blood drive at the show if you can give the gift of life! FREE ADMISSION. Lubbock Memorial Civic Center.
Tell me ... Which logo do you like better?
I want to know what you like. Click here and tell me which logo you like the best.
Best Bets This Coming Week ...
February 3, 4 & 5 - Southwest Farm & Ranch Classic Read more above!
February 4 - An Elvis Showcase: The Legend Lives On A Las Vegas show starring world renowned "Elvis" Kraig Parker. He will be joined by the Sweet Inspirations (Elvis's Female Backup Vocalists) and the Royal Tribute Band & Orchestra. 7:30 PM at the Civic Center Theatre. Select-A-Seat 770-2000
February 5 - Girls and Women in Sports Playday What a wonderful way for Mom's and their daughters to spend the day together! (Grades k - 6th) at the TTU Campus
February 5 - "Natural Bling" jewelry class where you can learn to make ornamental hemp and bead jewelry with art educator Kristi Holman. No prior experience necessary. For ages 8 and older. Cost: $10.00 per person 1:00 to 3:00 PM. Pre-registration is required. Buddy Holly Center, 1801 Ave. G, 767-2686
February 5 - Texas Tech Birthday Bash Celebrating Texas Tech's Founding in 1923, Frazier Alumni Pavilion. Doors open at 6:30p.m. Come early and register to win some great prizes, including a semester's tuition giveaway (up to $1,600 value) for one lucky Texas Tech undergraduate student. We will also have the Texas Tech men's basketball game on the big screen TV as they play the Oklahoma Sooners in Norman. Birthday cake and drawings. Parents and families are welcome.
February 5-6 - Showstoppers Talent Competition This is the nation's oldest Dance competition with area dance studios and students ranging from ballet, jazz and tap to musical theatre. Lubbock Civic Center Theater.
February 4-6 - Continental Shows Ltd. Antique Show
This show has been in business for 40 years and there are over 45 antique exhibits! Vendors are from across the nation who specialize I quality antiques at affordable prices. Exhibits include: Porcelain, sterling silver flatware, linens, estate jewelry, fine art, glassware, furniture, pottery and more. Fri 11:00 to 7:00 PM, Sat 10:00 AM to 6:00 PM & Sun 11:00 AM to 4:00 PM. Civic Center Exhibit Hall
February 11 - Lech Walesa Presentation & Dinner The Nobel Laureate Prize winner, former Polish President and founder of the freedom movement which drove the communist regime from Poland in the 1980s, will be visiting Lubbock and will have a free public presentation in the Lubbock High School Auditorium. His visit here will impact people as they hear how an individual of his humble beginnings has changed the entire world outlook, how he has introduced a new word in the dictionary, 'Solidarity,' which is used today by our president and other world leaders. 6:00 PM. A private dinner following the free public presentation will be offered at the International Cultural Center at Texas Tech. Contact Leonard M. Hovey at 742-0407 for seat prices and availability.
How to U highlight ...
The Study with the Masters series provides the unique opportunity to take specialized courses taught exclusively by Texas Tech faculty. Courses beginning in February include Beginning Conversational Spanish I (Feb. 1), and Beginning Conversational Italian (Feb. 7). Courses scheduled later in the semester include Wine 101, Conversational Spanish II, Basic Drawing and Ballroom Dancing. These are non-credit courses to stimulate and enhance personal interests. The courses are three to seven sessions each and enrollment is limited. Participants are encouraged to register early.
A 6-Week Fitness Jumpstart - Experience a good way to ease into fitness with a personal trainer that we share together for one hour a week -- Saturday mornings at 11:00 -- for the 6 consecutive Saturday's of February 19 through March 26 at The Falls -- a very beautiful place south on Quaker. For more information, click here to send an email. Cost: $60 for all 6 weeks and there is no cost for using the gym during our lessons. Neat, huh? Join us and feel better about your self!
The Lifelong Learning Community – classes, special events and learning opportunities for ages 55 and over – for spring will once again include the Dinner and Drama series, the Lunch and Learning series, Symphony and Sound Bites, and Hidden Lubbock, an exploration of local sites. Courses include computers, current events, history, landscaping, fitness and wellness, poetry writing, art money management and more.
Other Good Stuff Coming Up ...
February 12, Steven Curtis Chapman at United Spirit Arena
February 12 - Friends of the Library Booklovers' Sale
February 12 - Be Mine, Valentine! games, fun crafts, and refreshments. TTU Museum
February 12 - Girl Scouts of America Cookie Sculpting
February 13 - Quinceanera Style Show
February 13 - Valentine's Sweetheart Mixed Doubles at Burgess Rushing Tennis Center
February 14 - FOR LOVERS ONLY!
F ebruary 18 & 25 Junior Explorers Fun Shops "Senstional Sounds"
February 19 - Lady Raiders Basketball
February 19 - Sterling Silver Ring Stamping Workshop
February 19 - Lions Club Pancake Festival
February 19 - The Lubbock Chorale Valentine Concert
February 19 to March 26 - "Quilted History" In celebration of Women's History Month
February 21 to 26 - Children's Miracle Network Radiothon at South Plains Mall
February 23 - Meals on Wheels Mardi Gras 2005
February 23 - Rawls College of Business Administration is bringing in Joe Rogers to present "The Dream Alive: A Dedication to the Rev. Dr. Martin Luther King, Jr."
February 25-26 - "Beauty and the Beast"

Do you know anyone on Weight Watchers?
If so, be sure they know the Weight Watchers food points are listed by restaurant in our dining section. Also Casseroles to Go now delivers homecooked meals with the Weight Watchers points already figured out for you. Click here for more >>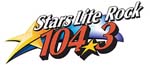 Listen In ... on Thursday mornings!
Sandy Parker is the Lubbock "Fun Lady" and around 8:30 on Thursday mornings she does the weekly FUN REPORT with Lew Dee & Diana! She also brings a weekly LIFE LESSON (an inspirational thought to cheer you on!) and fresh news about things to do! Turn your office radio on and listen in when you get the chance.

For even more neat things going on in Lubbock and area, follow the yellow brick links ...
Calendar of Events ... click here for more
Featured Events ... click here for more
How to U (neat things to learn) ... click here
Life Lessons... click here for more
Dining ... click here for more
Shopping ... click here for more
Family Fun ... click here for more
To tour LubbockFunClub.com from our home page ... click here
Tell all your friends!
There's no better way to find the fun and plan your time than with Lubbock Fun Club CALENDAR OF EVENTS. If you have friends that want to know what's going on in Lubbock, please forward this email to them and encourage them to JOIN THE FUN CLUB (it's free) so they can get their very own Lubbock Fun Club reports!
It's a great day in Lubbock!
Then, again, it almost always is.

Sandy Parker
FUN LADY
aka "Lubbock's Ambassador to Fun"
www.LubbockFunClub.com