August 16, 2012

THURSDAY Only

August 16….100th Titanic Anniversary at the Library - Kids and parents alike are invited to join us for a celebration of the history and story of the brave men and women aboard the RMS Titanic. Amazing facts! Touch an iceberg! Lifeboat drills! Crafts! Space limited. Tickets needed. FREE. For more information, please call (806) 775-2834 or visit online at www.PrincessPartyEvents.net. Mahon Library, 1306- 9th Street; 4 p.m.



August 16….Buddy Holly Center Summer Showcase Concert Series: The Griffin Adams Band (West Texas Rock & Roll) - The Buddy Holly Center presents a summer of music and fun with the annual Summer Showcase Concert Series. The Summer Showcase experience is an entertaining and modern environment, where patrons can enjoy original and unique Texas-made music. FREE to the public. There is a cash bar and beverages available for purchase. Outside beverages are not allowed in the venue. Buddy Holly Center, Meadows Courtyard, 1801 Crickets Ave. 5:30 p.m.–7:30 p.m.


FRIDAY ONLY

August 17….Donny Edwards: 'A True Tribute to Elvis' - Donny Edwards is the most sought after Elvis tribute artist in the world. Recently, Donny was a top 3 finalist on ABC's "The Next Best Thing". This 2-time world champion Elvis tribute artist will be backed by the 8-member band Fever. Donny will take you through the early years and Elvis' Las Vegas era. Donny has the looks, the moves and the voice. Special guest Wayne King will open the show with his rendition of Roy Orbison, Buddy Holly and others. Visit www.donnyedwardslive.com for more info. This Vegas-style show has been selling out venues all over the country, so get your tickets soon by calling Select-a-Seat at 770-2000. Lubbock Memorial Civic Center, 1501 Mac Davis Lane; 7 p.m.

August 17….Cactus Theater: '60s, '70s and '80s Nostalgia Nights - After asking our wonderful Cactus audiences, in recent surveys and research, we've found that you would want more 60's, 70's and 80's music! So, we are proud to announce the debut of a brand new combined show,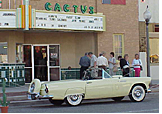 featuring your favorite Cactus stars singing your most requested songs. This show will feature Jason Fellers, West Garza, Jeff Bailey, Sheena Fadeyi, Amber Pennington, Butch Avery along with a host of upcoming new talent like the Holly Avenue Singers (Tatum Sheets, Angela Crowson, Bristi McHam, Avery Guyear), Mackenzie Walker and Gabriella Ghandour. We're also excited to welcome back the "Soul Man" himself, Mr. Butch Avery! Tickets are and can be reserved by calling 806.762.3233. Cactus Theater, 1812 Buddy Holly Avenue; 7:30 p.m.


FRIDAY and SATURDAY

August 17, 18 (Repeats Aug. 24-25)….Children and Adults Theatrical Studio: " A Little Magic" – C.A.T.S. Theatre presents a new comedy by Whitney Ryan Garrity. Ticket prices are .00 for adults and .00 for students and seniors. Call 806-792-0501 or you may also e-mail a reservation to cats_playhouse@hotmail.com. When making a reservation please provide your name, how many reservations, contact number, and what day you would like the reservations. You will be contacted in the event that they are not able to accept your reservation. Children and Adults Theatrical Studio, 2257 34th St. House opens at 7 p.m; play begins at 7:30.

August 17, 18….Lubbock Moonlight Musicals: "The Sound of Music" - The amphitheatre is "alive with the sound of music!" Back by popular demand, Rodgers and Hammerstein's "The Sound of Music" is welcomed back to the Wells Fargo Amphitheater! This unforgettable musical tells the story of Maria, a young woman who must choose between her desire to be a nun and the love she has found while being a governess to seven children. Many songs from this musical

have become household favorites, such as "Do Re Mi," "My Favorite Things," and "Climb Every Mountain." There is no better way to end the summer than under the stars with Lubbock Moonlight Musicals listening to beautiful singing and the wonderful LMM orchestra! All summer performances are outdoors in the Wells Fargo Amphitheater in beautiful Mackenzie Park. The audience is encouraged to bring a picnic dinner and personal lawn chairs or blankets. Seating is on grassy terraces. Tickets are for preferred seating (in the center) and for general admission seating on the sides. Tickets for all performances may be purchased online at www.ticketsage.com/_lubbock/ or by calling 806-770-2000. Wells Fargo Amphitheater, Mackenzie Park, 413 E. Broadway. Gates open at 7 p.m.; shows begin promptly at 8 p.m.


SATURDAY Only



August 18….C.A.T.S. Playhouse 2nd Annual Cordell Green Festival - The first play's reading will begin at 9 a.m. and the winner of the contest will receive a full production in next year's season! Bring snacks and your friends and enjoy 7 original plays by local playwrights! C.A.T.S. Playhouse 2257 34th St. Event begins at 9 a.m. and lasts through the reading of the last play.



August 18….Lubbock County 4-H Dog Dip and Shot Clinic - You can protect your dogs from fleas and ticks, save money, and support the Lubbock County 4-H Teen Council by getting your dogs dipped for at this fundraiser. All dogs must be on a leash. Tractor Supply, 7531 82nd Street; 10 a.m.- 12 p.m.

August 18… Lubbock Heritage Society Luncheon (in Slaton) - The Lubbock Heritage Society is hosting an event to be held at the Harvey House in Slaton that will include a delightful meal and a speaker who will review the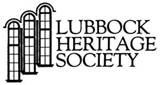 history of this important historic piece of railroad history. There will also be a tour of the building. Please invite a guest and meet there for a time of remembering the past. Seating is limited and reservations were requested by Wednesday August 15....so check to see if any spots remain for this special event. Phone: (806) 799-1905 / 790-9337 or email at this address: valentinesonja@aol.com. Cost of luncheon is .00 per person. Harvey House, 400 Railroad Avenue, Slaton, TX; Noon.

August 18…Movies @ The Museum - The featured movie is "Glory" (1989),starring Matthew Broderick, Denzel Washington, and Morgan Freeman in conjunction with the exhibition Civil War Era Drawings from the Becker Collection. Admission is free. Rated: R. Jones Auditorium at the Museum at Texas Tech University, 4th St. and Indiana Ave; 1 p.m.
August 18… Saturday @ The Museum –Come and enjoy this free public, come-and-go event in conjunction with the exhibition Memories of World War II. Join Curtis and Gail Foote as they share the story of the Lady Liberty, the oldest flying Invader aircraft from World War II. Enjoy hands-on aircraft activities. Museum at Texas Tech University, corner of 4th Street & Indiana Avenue; 1 - 4 p.m.

August 18….Sounds of West Texas Classic Country Music Show - The concert will feature local artists and have a special tribute to our military. The artists will perform classic country, pop nostalgia, gospel and current plus traditional patriotic music. Featured performers will be: Larry Allen, Steve Burrus, Lesley Arbona Carraway, Dave Charlebois, Easy Does It duo (Kurt Melle and Lori Sealy), Ray Espinoza, Marty

Gilbert, Billy Don Hampton-emcee, Brenda Hopkins, Richard Houston, Kaci Keltz, Donnetta Lippe, Jason Newton, Boyd Martin, Bryan Martin, David Martin, Donnie Martin, Martin Country Band, Keith Paschal, Chaney Rabon, Kallie Rogers Rainwater, Gerald Richards, Johnny Richardson, David Sanderson, The Sides Family-(Shanna, Reagan, Hunter), Betty Smith, Brent Smith, Keith Smith, Baxter Vaughan, Mark Wallney, Terry Westbrook and Lyndee Williams. Tickets are on sale at all Select-a-Seat locations-at Amigo's Supermarket, Dollar Western Wear, Lubbock Memorial Civic Center, Market Street, Ralph's Records, Texas Tech Student Union's ticket booth and United Supermarkets. Call 770-2000 or toll free (800) 735 1288 for more information. The tickets can be purchased at the door the evening of the concert. Price of tickets are for adults; for children 4-12; for college students with ID; a piece for groups of 10 or more purchasing tickets together. Lubbock Memorial Civic Center Theater, 1501 Mac Davis Lane; 7 p.m.

August 18….Women's Protective Services' 13th Annual John Deere Giveaway - All proceeds from the fundraiser go directly to aid WPS in providing long lasting therapeutic and supportive services to victims of domestic violence from all over our region. Each year WPS' John Deere raffle is a huge source of much needed funds for WPS. Tickets are now on sale to win one of four John Deere Gators or a new Golf Cart. Tickets are available for 0 completely tax deductible. The purchase of a ticket admits two adults to the event as well as, a delicious BBQ dinner by J&M BBQ, enjoy a one-of-a-kind silent auction, and dance to the great country sounds of The Penni Lawrence Band. Come join WPS for a night of great give-a-ways and saving lives! Find more info at www.wpslubbock.org. Lubbock Memorial Civic Center, 1501 Mac Davis Lane; 7 p.m.


August 18….Cactus Theater: Everly Brothers Tribute - Our Cactus stars Jason Fellers and Dustin Garrett team up to perform all of the big Everly Brothers hits so authentically you'll swear you're listening to Phil and Don themselves! Remember "Cathy's Clown", "Dream", Wake Up Little Susie" ? Come hear these and many, many more in this wonderful concert. Tickets are and can be reserved by calling 806.762.3233. Cactus Theater, 1812 Buddy Holly Avenue; 7:30 p.m.


August 18….'Dive-in' Movie - Don't miss the last dive-in of the season at Sun 'n Fun featuring Toy Story 3. Admission is only , which includes pool time, one drink, and a bag of popcorn. Doors close 15 minutes after the movie ends. Bring your own floatie or chair (or come early and snag one of the deck chairs). Sun 'n Fun, 6204 Elgin. Pool opens at 7:30 p.m.; show begins at dusk.



SUNDAY Only

August 19….K9 SplashFest - What better way to celebrate our dogs than to give them their own play day at the pool. Residents can swim

with their dogs as well as have their dogs participate in contests, including the swimsuit competition, diving, and retrieving. Winners will receive prizes. The cost is .50 for adults and per child. Dog owners must bring a 2012 rabies tag or certainty from a veterinarian to verify their dogs are up to date on vaccinations. City of Lubbock staff also will be on hand to provide microchips for dogs. The cost is each. For more information call 806-775-2673. Clapp Pool, 46th Street and Ave U; 1 – 5 p.m.


Of Particular "Note".....
Lubbock Chorale Kicks Off 37th Season with Musical Interviews

August 13 - 27….The Lubbock Chorale announces its 37th season, "A Royal Treat," with captivating choral music ranging from Handel's MESSIAH to motion picture scores of the modern era. The Chorale warmly welcomes new singing members! To join the Chorale, call 792-9220 to arrange a musical interview, or visit www.lubbockchorale.org. The Lubbock Chorale - Creating Choral Excellence on the Texas High Plains.



Museum at Texas Tech Debuts Exhibit Detailing Epic Story

August 19 – October 28....Museum of Texas Tech University presents: "All Quiet on the Western Front" - Erich Maria Remarque, a German foot solider in World War I, related many of his experiences from the war through the fictional character, Paul Baumer, in his novel,

Im Westen Nichts Neues. In 1929, British translator Arthur Wesley Wheen changed the title from Nothing New on the Western Front to All Quiet on the Western Front. Bulfinch Press published the first illustrated version using dramatic images from the extensive photograph collection of the National World War I Museum. The exhibition follows the same format as the book. Maps, related objects, and educational materials are included. The National WWI Museum at Liberty Memorial in Kansas City, MO, has partnered with Smith Kramer Fine Art Services, Kansas City, MO, to create this traveling exhibition. Museum of Texas Tech University, 3301 4th Street.



This Week's Trivia Question....



This week, 2 winners will receive vouchers redeemable for two tickets to the last weekend of Lubbock Moonlight Musicals' outstanding presentation of "The Sound of Music."
To win these tickets, answer the trivia question below and email it to us at info@lubbockfunclub.com using the fun phrase "Raindrops on Roses" as your subject title.
The Question: At the end of the classic movie version of "The Sound of Music", the family escapes to Swtizerland…but where did the real Von Trapp family escape to ???
The deadline for this contest is TOMORROW (Friday) at 10 a.m. and the winner will be contacted that same day...so that the winners may choose from either Friday or Saturday evening's performances. Please....we ask that you only enter the contest once to be fair to everyone out there : )
Be sure to include your daytime contact info in the body of the email...including your cell phone number or a daytime landline so we may contact you easily if you are the winner. We'd like to know if you live in Lubbock or in the surrounding area, so please include your hometown.
Good luck to everyone!



Looking at Next Week & Beyond
August 22.….Fancy Nancy Bonjour Butterfly Tea Party
August 23…..Back-to-School Funfest Dinner for Students
August 24…..37th Annual Texas Boys Ranch Telethon
August 24…..Cactus Theater: Blues Brothers Tribute
August 25…..Prairie Explorers
August 25…..Cap*Rock Winery Harvest Festival
August 25…..Midnight Hamburger Band 40 Year Reunion
August 29…..Buddy Holly Center: Songwriting Workshop



Got an idea especially for the ladies?
steph@lubbockfunclub.com
Got an idea to promote something just for the guys?
shane@lubbockfunclub.com
Special event coming up? Send us the details!
info@lubbockfunclub.com
Go to CALENDAR OF EVENTS for even MORE fun things to do!



Many more UPCOMING FUN THINGS TO DO are listed on our website...lots further out than the weekly postcard. Click here to go to our CALENDAR OF EVENTS for more info on these activites and MORE>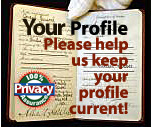 UPDATE YOUR PERSONAL SETTINGS ... see link below Every email you receive from us has an opportunity to change your email, update your address or add in custom profile choices. Be sure your 100% confidential profile is complete. It helps us be of better service to you. Thanks!
To unsubscribe...click on UPDATE YOUR PERSONAL SETTINGS at the same location and choose "No Lists."
If you are having trouble seeing the photos, read our online version
If you are having trouble seeing the photos, read our online version.