October 30, 2014

THURSDAY Only



October 30….Silly Science Carnival – An exciting annual Fall fun event just for pre-schoolers! This Fall-themed mini-carnival will take place in the Science Spectrum museum and is perfect for younger ones that might not want to get out and compete with older kids at other Halloween events.

Here are just some of the fun activities planned:
• Carnival Games with Guaranteed Prizes
• Silly Science Crafts
• Silly Science Live Demos
• A Mini Bounce House
• Spooky Critter Zoo
• A Costume Parade
• Snacks and Sweet Trick-or-Treats

All Silly Science Carnival activities will be located in the museum and are included with standard museum admission. for Adults and .50 for children (3-12) and Seniors (60+). Children 2 & under are free with an adult. Tickets to the Silly Science Carnival also include full museum admission. Get .00 off standard Museum Admission with 2 cans of food per person donated to the South Plains Food Bank! Members get in FREE with two cans of food per person. The Silly Science Carnival is only recommended for families with children preschool aged children, up to age 5. No scary costumes please! For more information, the public may call 806-745-2525 ext. 234 or visit www.sciencespectrum.org. Science Spectrum Museum, 2579 S. Loop 289; 10 a.m. to 12 noon.



October 30….University Symphony Orchestra Halloween Concert - Join the orchestra and audience alike in costume for fun and exciting music. Kids can enjoy an instrument petting zoo before the concert to play the instruments they will hear in concert. There will also be a costume contest and winners will join the orchestra during the concert as soloists and guest conductors. Free admission. Hemmle Recital Hall, Texas Tech Campus; 7-9 p.m.



THURSDAY and FRIDAY

October 30 – 31….Fox 34 Halloween Bash - For the first time ever, Fox 34 will host a Halloween Bash at the Cactus Theater! Come celebrate in costume, of course, as we will have a goulish good time!!! The concert will

feature famous songs that fit the theme such as "Thriller", "Monster Mash", "Werewolves in London" and many more! After the concert, Fox 34 will present the original 1974 version of "Texas Chain Saw Massacre." The Cactus Theater will be serving up our special "Monster Margarita" created just for this night! So dress up, come to the Cactus and have a Halloween Bash! Please contact the box office at 806-762-3233 to reserve tickets. Reserved seating . Cactus Theater, 1812 Buddy Holly Ave; 7:30 p.m.


FRIDAY Only

October 31….8th Annual Heritage Halloween - The National Ranching Heritage Center at Texas Tech University will host an old-fashioned Harvest Festival where visitors of all ages can take part free of charge. Trick-or-Treaters can fill their bags with period-correct treats as they visit several of the historic structures at the NRHC. Also offered are hayrides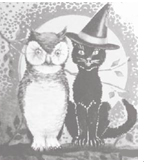 through the park, a cakewalk at the 6666 Barn, and a special fall craft sponsored by the International Cultural Center K-12 Global Education Department in the Pitchfork Pavilion at 5 p.m. "Heritage Halloween is an opportunity for children to enjoy the holiday in a safe and educational way," said event coordinator and Manager of Education Julie Hodges. "As children in costumes visit the historic buildings, their treats will be period-correct for each house. For example, at the 1909 Barton House, volunteers will be handing out Hershey's Kisses, which were developed in 1906. At the 1886 Las Escarbadas division of the XIT Ranch, Trick or Treaters will receive Tootsie Rolls, which were developed in 1896." Cogdells Store will be open with Halloween decorations, gifts and fall merchandise. Heritage Halloween is free to the public, but donations are welcome at the door. For additional information, contact Julie at (806) 742-0498 or by e-mail at Julie.hodges@ttu.edu. National Ranching Heritage Center, 3121 4th Street; 4 to 7 p.m.

October 31….Spooky Science Carnival - One of Lubbock's largest annual Halloween events, the Spooky Science Carnival at the Science Spectrum, is back again for another exciting year of "spooky, not scary", safe family fun! The Science Spectrum has long built a tradition of providing great family oriented informal science education and looks forward each year to the fun that Halloween can bring in continuing to

explore science with the public. Locally, there is also a great need for safe alternatives to traditional trick-or-treating and "scarier" haunted houses geared for older ages. The Spooky Science Carnival has become the perfect fit for both needs! This event is great for families and kids up to age 14 looking for a safe Halloween alternative and a fun, educational party all rolled into one. Once again this year, families that bring two cans of food per person to benefit the South Plains Food Bank will receive .00 off their carnival admission. Admission to the Spooky Science Carnival is included with a regular museum ticket of .00 for adults and .50 for kids (ages 3 to 12) and seniors (ages 60+). No scary costumes please!

This year's Spooky Science Carnival will include:
• Free trick-or-treating in the Lobby
• Carnival Style Games with guaranteed prizes
• Inflatable Bounce House, Obstacle Course, and a Giant Slide
• A Magic Show featuring The Magic of Montgomery.
• Spooky Scientist Show
• Family and Kids Costume Contests
• Hands-on Spooky Science Lab Experiments
• "Spooky not Scary" Haunted House! (geared for ages 12 and under)
• Spooky Science Crafts
• Visitors can tour the entire Science Spectrum Museum.

Schedule for Spooky Science Carnival:

5:00 pm - Carnival, Games and Museum open to the public.
5:30 pm – Spooky Scientist Show
6:00 pm – Magic Show
6:30 pm – Spooky Scientist Show (repeat)
7:00 pm – Family & Kids Costume Contests
7:30 pm – Spooky Scientist Show (repeat)
8:00 pm – Magic Show (repeat)
8:30 pm – Spooky Scientist Show (repeat)
9:00 pm – Carnival ends
For more info. the public may call 806-745-2525 or visit www.sciencespectrum.org. Science Spectrum Museum, 2579 S. Loop 289; 5 to 9 p.m.

October 31….Procesión - Lubbock's city-wide observance of "Día de los Muertos" is hosted by the Buddy Holly Center, TTU International Cultural Center, TTU School of Art and the Louise Hopkins Underwood Center for the Arts. All ages are welcome and admission is free. At The Buddy Holly Center: There will be a taco bar and Mariachi Alegría will perform mariachi

music in the Meadows Courtyard from 6 - 8 p.m. This will be followed by Tejano music performed by Grupo Kruel from 8 - 9:30 p.m. In conjunction with this event the exhibit Celebración will be on display from October 17 - November 23, 2014. This is an annual invitational exhibition of artwork, displayed in the Fine Arts Gallery, that explores the history and meaning behind the Mexican holiday Día de los Muertos or Day of the Dead. This exhibit includes works from regional, national and international artists. Buddy Holly Center, 1801 Crickets Ave; 5:30 – 9:30 p.m.


FRIDAY and SATURDAY

October 31 – November 1….Jekyll & Hyde - This classic Robert Louis Stevenson tale adapted for the Broadway stage by Frank Wildhorn, Leslie Bricusse and Steven Cuden, opens the season appropriately during the week of Halloween. Following four thrilling and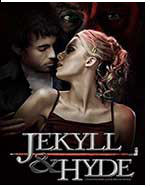 chilling years on Broadway and multiple world-wide tours, this dark and dangerous love story from Tony® and Grammy® Award nominee Frank Wildhorn returns in a stunning new production that includes all the classic songs "This is the Moment", "A New Life" and "Someone Like You" that first grabbed audiences by the throat and transformed Jekyll & Hyde into a theatrical phenomenon. Celebrity Attractions recommends Jekyll & Hyde for audiences ages 13 years and older. This is only to be used as a suggestion for you and your child. Each child is different and the decision to attend this show should be made by the parent or guardian. For tickets call (800) 784-9494. Lubbock Memorial Civic Center Theatre, 1501 Mac Davis Lane; Friday and Saturday: 7:30 p.m. with a Saturday matinee at 2 p.m.


SATURDAY Only

November 1….Model Railroad Show - The Southwest Trakers (the N Scale Division of Lubbock Model Railroad Association) will be having a free model railroad show and all are invited to attend. Wofforth Library, 508 U.S. 62, Wolfforth, Texas; Friday hours: 9 a.m.- 5 p.m.; Saturday hours: 1-3 p.m.



November 1….Texas Tech Red Raider Big XII Football - The hometown Red Raiders try to rebound when they line up against their arch rival - the Texas Longhorns - at Jones AT&T Stadium. The stadium is located at Marsha Sharp Freeway and University Avenue; 6:30 p.m.


Last Week's Trivia Answer....

The Question: Prior to launching its free "G-Mail" service, the Google search engine obtained the rights to use that name from which fictional character's website?

Answer: Before Google launched its service by the same name, "G-Mail" was the name of a free email service offered by the Garfield character.

Winner: Amanda J. of Lubbock


This Week's Trivia Question....



For this contest, 1 winner will receive 2 tickets to see Celebrity Attractions' presentation of Jekyll & Hyde this Friday night (tomorrow!) at 7:30 p.m. in the Lubbock Memorial Civic Center Theater.

To win these tickets, correctly answer the trivia question below and email it to us at info@lubbockfunclub.com using the fun phrase "Don't Hyde Behind Jekyll" as your subject title.
The Question: The literary tales of both "Frankenstein" and "The Strange Case of Dr. Jekyll and Mr. Hyde" were both inspired by what?
The deadline for this contest is Friday morning at 10 a.m. and the winner will be contacted shortly thereafter. Please....we ask that you only enter the contest once to be fair to everyone.



Spotlight on Community:
Weeklong Slate of Events Shares Downtown Redevelopment Vision

October 30 – November 7….Urban Stage - Texas Tech University and the City of Lubbock are teaming up to reconstruct a downtown city block and fill it with a week's worth of events to demonstrate what is possible

with a revitalized downtown area. The College of Architecture and the College of Visual and Performing Arts are hosting Urban Stage, a temporary renovation of Avenue J between Broadway Avenue and Main Street. Urban Stage is designed to demonstrate an urban street that is economically, socially, culturally and environmentally sustainable. A week's worth of events will be held within the Urban Stage:

• Oktoberfest: 6:30-9:30 p.m. Oct. 30. Free admission to the event, which features live music by Grammy-winning polka/rock/worldbeat band Brave Combo.
• Monster Dash Fun Run: 6 p.m. Oct. 31. The 6K run begins and ends at Urban Stage, winding through Mackenzie and Atzlan parks Local band Dalton Dominio will perform.
• "Thriller" Video and Dance: Also on Oct. 31. Learn how to do the zombie dance from Michael Jackson's "Thriller" video; 8:30-9:30 p.m. for ages 17 and under, 9:30-10:30 p.m. for ages 18 and over.
• Fairy tale Breakfast: 10 a.m.-Noon Nov. 1. Enjoy breakfast during performances by fairy tale characters, and have your picture taken with those characters at the Lubbock National Bank Pocket Park.
• Broadway and Gourmet on Avenue J: 4:30-6:30 p.m. Nov. 2. The Hub Theatre Group will perform and food will be served by the Texas Tech Department of Restaurant, Hotel and Institutional Management.
• Bands Benefit the Buddy Holly Center: 7-10 p.m. Nov. 7. A night of local bands will be featured on Avenue J in the Urban Stage.

Also, for the entire week, the street will be open from 7 a.m. to 7 p.m. so those interested can experience the projects. Sidewalk dining from Giorgio's Pizza, Lee's Home Cooking, Emma's Mexican Restaurant and the Twist'd Texan Food Truck, and other food trucks, will be available daily with entertainment in the LNB Pocket Park and Giorgio's Cabaret Stage. Yellow House Coffee will also be available in the LNB Pocket Park each day from 7:30-9 a.m.


Looking Ahead in the Calendar....

November 7-9; 14-16; 21-23."Love, Loss and What I Wore"
November 20 - 23….Moonlight Musicals presents: "CATS"


Many more UPCOMING FUN THINGS TO DO are listed on our website...lots further out than the weekly postcard. Click here to go to our CALENDAR OF EVENTS for more info on these activites and MORE>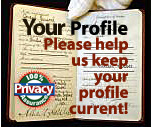 UPDATE YOUR PERSONAL SETTINGS ... see link below Every email you receive from us has an opportunity to change your email, update your address or add in custom profile choices. Be sure your 100% confidential profile is complete. It helps us be of better service to you. Thanks!

To unsubscribe...click on UPDATE YOUR PERSONAL SETTINGS at the same location and choose "No Lists."

If you are having trouble seeing the photos, read our online version
If you are having trouble seeing the photos, read our online version.