October 23, 2014

THURSDAY Only

October 23….19th Annual Building Strong Families Conference - This parenting conference targets parents and professionals in the 20-county area surrounding Lubbock. Attendance is capped at 500. Concurrent sessions on a variety of family issue topics will run throughout the day and feature local, area, state and nationally recognized speakers.

Educational exhibits from local sponsors showcase resources for parents and families. Hispanic sessions and English sessions are scheduled throughout the day for each time period. Registration of .00 includes a Continental Breakfast and lunch. Registration deadline is October 20, 2014. Six CEUs are being offered for social workers, etc. The Lubbock County Extension Office is a sponsor of the conference. There are 15 local sponsors and co-sponsors. The keynote speaker is Jo Mascorro. The breakout sessions will address various aspects of healthy families. One session of each breakout session time slot will be in Spanish. Registration is online at www.esc17.net or http://www.buildingstrongfamilieslubbock.org/ You may request assistance by calling 806-281-5701. Region 17 Education Service Center, 1111 W. Loop 289; 8 a.m. - 2:50 p.m.


FRIDAY Only

October 24….Bop Time - The music of the 50s ranged from big band performances that you might've heard in the 40s to Little Richard to Buddy

and Elvis. But the Music that inspired the '50s dance craze "The Bop" stands alone as the most exciting music out of that decade. Join the Cactus cast, Lubbock Texas Rhythm Machine and D'Venue Dancers for a night of fun, toe tapping excitement! Please contact the box office at 806-762-3233 to reserve tickets. Reserved seating . Cactus Theater,1812 Buddy Holly Avenue; 7:30 p.m.


FRIDAY and SATURDAY

October 24 - 25….Lubbock Symphony Orchestra: Masterworks 2, Royal Fireworks - A musical fantasy from England: Vaughan Williams Fantasia on

a Theme by Thomas Tallis will enrapture you with beautiful tunes and sumptuous sounds. Handel will tickle you with his English accents. Can you Handel Haydn? Principal LSO Trumpet, Will Streider, performs Haydn's Trumpet Concerto, Hob. VIIe: 1 in E-flat major. Cost: , , . Student pricing:, , . For more information or to purchase tickets please call the LSO box office at 806.762.1688 or visit www.lubbocksymphony.org. Lubbock Memorial Civic Center, 1501 Mac Davis Lane; 7:30 p.m.


FRIDAY through SUNDAY

October 24-26….Nunsense - Join Moonlight Dinner-Theatre in October for a delightfully zany production of "Nunsense"! The show begins when the Little Sisters of Hoboken discover that their cook, Sister Julia, Child of God, has accidentally poisoned 52 of the sisters, and they are in dire need of funds for the burials. The sisters decide that the best way to raise the money is to put on a variety show,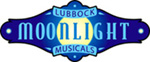 so they take over the school auditorium, which is currently set up for the eighth grade production of "Grease." Here we meet Reverend Mother Regina, a former circus performer; Sister Mary Hubert, the Mistress of Novices; a streetwise nun from Brooklyn named Sister Robert Anne; Sister Mary Leo, a novice who is a wannabe ballerina; and the delightfully wacky Sister Mary Amnesia, the nun who lost her memory when a crucifix fell on her head. Tickets are available through Select-A-Seat at 806-770-2000 or online at http://www.ticketsage.com/_lubbock/. LHUCA Christine DeVitt Icehouse Theatre, 511 Avenue J. Performance Notes: Dinner-and-a-show performances will be October 24-25. The meal begins at 6:30 p.m., and the show starts at 7:30 p.m.. Show-only tickets available. A matinee show-only performance will be held at 2 p.m., October 26th.



SATURDAY Only

October 25….West Texas Endurance 3rd Annual Howl-o-ween Dog Run/Walk - A dog costume contest will take place at 8:30 a.m., with the run/walk beginning at 9 a.m.. There will be 2 distances offered, including a "family friendly" course of 2K9 (1.2 miles) that will take you along the beautiful Canyon Lake 6. A more challenging 4 mile course will have the participants running through the City of Lubbock Cemetery

and paying tribute to Lubbock's most famous son, Buddy Holly. Those interested in running without their dogs are welcome to participate. Dog supplies will be collected and donated to Morris Safe House. Ainsley Nelson, Owner of West Texas Endurance said "Our third annual Howl-o-ween Dog Run is designed with fun as the goal for both two and four-legged friends alike! This is a unique event packed with activities for all ages, benefiting the Morris Safe House, the only 'No Kill' dog shelter in our community." Nelson added "Enjoy the beautiful setting in the Canyon Lakes, costume contests, puppy pedicures, Puppy Love Kissing Booth and more! Technical tee and doggie "bag schwag" included with entries. You can run with a dog or without and choose a one or four mile course to enjoy! Help man's best friend while you help yourself to fun and fitness!" Participants may register by going online at www.westtexasendurance.com or by visiting Cardinal's Fitness on Friday, October 24 from 4:00 pm – 6:00 pm. Race day registration is also available on Saturday from 7:30 am – 8:30 am at Canyon Lake 6.



October 25….The Lubbock Downtown Farmers Market - Time for the Farmers Market! Through the end of season in October, the market will be open every Saturday. There will be lots of vendors including Sunburst Farms, Crazy Hoe Farms, Harden Farms, Apple Country, Crusty's Wood Fired Pizza, Juicy Lucy's Veggies, Dutch Cheesemaking, Wolf Creek Farms, Pullen Produce, Kelly B Jammin', Simply Decadent Bakery, South Plains Foodbank GRUB Farm , Nancy Hubbard, Honeys Farm Fresh, Holy Cow Beef and Dessert Flirt. To learn more, visit lubbockdowntownfarmersmarket.com for more info. Depot District, 19th & Buddy Holly Avenue; 9 a.m.- 1 p.m.

October 25….Halloween at Apple Country Orchards - Fresh apple pancakes and sausage starting at 9:30 a.m. Come take a hayride through the Orchard to the Pumpkin patch. There are lots of apples to pick. We provide the buckets and you eat while you pick. No pesticides or sprays on the apples. Enjoy fresh apple pies and apple turnovers ready to eat as well as roasting chilis, BBQ brisket and fixins for lunch and fresh veggies from the garden. For more information visit http://www.applecountryorchards.com. Apple Country Orchards, 4 miles east of Idalou on Hwy 62; 9 a.m.- 6 p.m.

October 25….Great Expectations Baby Expo - Moms, pregnant moms, new moms, grandmas, or anyone else who likes to shop for babies are invited to this event. This is a great opportunity to shop for babies, but also

get some good education such as how to take care of yourself during pregnancy and picking out the perfect car seat. Many vendors will be at the event. You will find clothes, books, and décor for your room at the Expo. Plus, there will be food, music and activities provided, such as a pumpkin painting booth and picture opportunities. Questions? Call 806.725.6667 or email lauren.orta@stjoe.org. Covenant Women's and Children's Hospital, 4000 24th Street, Arnett Room, 6th Floor. 10 a.m.- 4 p.m.

October 25….Singles Event – All Singles 18 + are invited to a event hosted by the Lubbock Mission Church. There will be games, drinks, snacks and a short message from the Bible. Lubbock Mission Church, 2209 University, Parking in the back; 6 – 10 p.m.

October 25….A Night Of The Eagles - For the last two years, The Cactus has combined The Eagles with other famous vocal groups, but has also received MANY requests to perform the music of The Eagles stand-alone. The Cactus "Eagles" show has been touted by many as being as

close to the real thing as you can get! This special night will feature a "Pick Your Favorite Eagles Song" contest. Write your favorite Eagles song on the back of your ticket stub, and it will be entered into a "Stump The Band" drawing. If you stump 'em, you receive a 0 gift certificate to the Cactus Theater! Join The Lubbock Texas Rhythm Machine along with vocalists Jason Fellers, Amber Pennington, West Garza, and Dustin Garrett for a night of Eagles hits you won't forget! Please contact the box office at 806-762-3233 to reserve tickets. Reserved Seating . Cactus Theater,1812 Buddy Holly Ave; 7:30 p.m.


SUNDAY Only

October 26….Texas Tech Choral Concert - the University Singers, Women's Chorale, and the University Choir will present a concert featuring a number of works and composers, including: Geistliches Lied (Brahms), Kas Tie Tadi (arr. Sametz), Gloria (Haydn), Ain't No Grave Can Hold My Body Down (Caldwell & Ivory), Pseaume 96: Chantez a Dieu (Sweelinck), To the

Mothers in Brazil: Salve Regina (Jansson/arr. Eriksson), Cheres Fleurs (Massenet), and Domine, ad adjuvandum me (Martini). The University Choir will also perform the world premiere of Levente Gyöngyösi's Regnavit Dominus. Conductors are Richard Bjella (University Choir), Sarah Cohen (University Singers), Carolyn Cruse (Women's Chorale), and Justine Halamicek (University Singers). Guest musicians also performing are Ross Ipsen (viola), Kughwa Lee (piano), Marissa Merritt (cello), Fagner Rocha (violin), and Felicia Rojas (violin). Hemmle Recital Hall of the TTU School of Music; 3 p.m.

October 26….Family Concert - The LSO and Our Lady of Grace Catholic Church invite you to join us for a free educational and entertaining evening

with fun for all ages! Begin the adventure with face painting, conducting and dance stations, an instrument petting zoo and a make-your-own-instrument station at 5 p.m. Hear the beautiful sounds of the orchestra at 6:30 p.m. as Maestro David Cho and the LSO musicians interactively perform music from Haydn and Handel. Families are also encouraged to dress up in their best child-friendly costumes. Grab the kids and get ready for Halloween fun with a musical twist! Our Lady of Grace Catholic Church, 3111 Erskine St; 5 p.m.

October 26….Hunter Kerby Benefit - The Cactus Theater is honored to host a benefit for 14 year old Hunter Kerby. Hunter was diagnosed last year with Ewings Sarcoma, a rare bone disease affecting children - most often, boys. He is currently in treatment every other week undergoing intensive chemotherapy. Please join us to help raise funds to help offset the major cost

of Hunter's treatments. Hunter is the son of Chris and Holly Kerby of Georgetown, Texas and grandson of Reverend Cleve Kerby and Sharon Kerby of Slaton, Texas. The benefit concert will feature Jere Lowe and Steve Fillipp, Gypsy Jane and the Travelers, Wade Parks, Kristy Porterfield and Cactus Theater regulars, Jeff Bailey, Jeff McCreight, Terri Caldwell, Bristi McHam and Avery Guyear. Pete Christy will be our Master of Ceremonies. Hunter is a Big Texas Tech fan so let's show him a big Red Raider show of support! (Intermission: Bake sale & Silent Auction). Please contact the box office at 806-762-3233 to reserve tickets. Reserved Seating . Cactus Theater,1812 Buddy Holly Ave; 7:30 p.m.


Last Week's Trivia Answer....

The Question: Where did the trendy phrase "Keep Calm and Carry On" first originate?

Answer: "Keep Calm and Carry On" was a motivational poster produced by the British government in 1939 in preparation for the Second World War. The poster was intended to raise the morale of the British public, threatened with widely predicted mass air attacks on major cities. Although 2.45 million copies were printed, and although the Blitz happened, the poster was never publicly displayed and was little known about until a copy was rediscovered in 2000. It has since been re-issued by a number of private companies, and has been used as the decorative theme for a range of products.

Winner: Alyssa B. of Lubbock


This Week's Trivia Question....



For this contest, 1 winner will receive a Family 5-pak to the Science Spectrum and Omni Theater. These are special "combo tickets" which allow entrance to the museum as well as the theater for a movie of your choice.

To win these tickets, correctly answer the trivia question below and email it to us at info@lubbockfunclub.com using the fun phrase "The Science of Google" as your subject title.
The Question: Prior to launching its free "G-Mail" service, the Google search engine obtained the rights to use that name from which fictional character's website?
The deadline for this contest is Sunday at midnight and the winner will be contacted Monday by mid-afternoon. Please....we ask that you only enter the contest once to be fair to everyone


Looking Ahead in the Calendar....

October 30….Silly Science Carnival
October 30….Whitplay Productions presents "Society Paige"
October 30–31….Fox 34 Halloween Bash
October 31….8th Annual Heritage Halloween
October 31….Spooky Science Carnival
October 31….Procesión
October 31–Nov. 1…Celebrity Attractions: Jekyll & Hyde


Many more UPCOMING FUN THINGS TO DO are listed on our website...lots further out than the weekly postcard. Click here to go to our CALENDAR OF EVENTS for more info on these activites and MORE>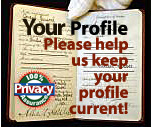 UPDATE YOUR PERSONAL SETTINGS ... see link below Every email you receive from us has an opportunity to change your email, update your address or add in custom profile choices. Be sure your 100% confidential profile is complete. It helps us be of better service to you. Thanks!

To unsubscribe...click on UPDATE YOUR PERSONAL SETTINGS at the same location and choose "No Lists."

If you are having trouble seeing the photos, read our online version
If you are having trouble seeing the photos, read our online version.