March 26, 2015

THURSDAY Only

March 26….Justin Robinett CD Release Concert - The Cactus Theater proudly presents: Justin Robinett in his CD release concert! Justin has always been involved with music, but made his international debut in the fore-front of the YouTube cover market. His early success with Michael Henry received the attention of many online viewers. Since 2009, his channel has accumulated over 62 million views and more than 360,000 subscribers. Now, he celebrates the release of his solo album "On Top Of The Covers," on the Sony Red label, performing it live at the Cactus Theater. Please contact the box office at 806-762-3233 to reserve seats. Tickets are .00. Cactus Theater, 1812 Buddy Holly Avenue;7:30 p.m.



FRIDAY Only

March 27….7th Annual Rock & Worship Roadshow – Headlining 2015's Roadshow are tour founders Mercy Me who will be joined by Crowder, Matt Maher, Jamie Grace, Teashii and Group 1 Crew. Being introduced on the tour

are newcomer artists I Am They and Jon Guerra. Shaun Groves will appear as the tour's guest speaker. General admission will be cash per person at the door. A VIP ticket is also available for purchase athttp://www.theroadshowtour.com for per person and will include a Q&A with select artists, early entrance for premium seating, an exclusive tour t-shirt, a VIP laminate and more. 2015's 7th Annual Rock & Worship Roadshow is again presented by Compassion International, the world's largest Christian child development organization serving more than 1.4 million children. For the latest tour information, check out the tour site theroadshowtour.com. United Supermarkets Arena, 1701 Indiana Ave; 7 p.m.

March 27….Lubbock Concert Band Performance - The Lubbock Concert Band presents an "Old Fashioned Band Concert" including America the

Beautiful, Parade of the Tall Ships, Warriors' Honor and Russian Sailor's Dance. Feature presentation is Concerto for Bass Tuba, featuring Jameson Ash, tuba soloist. Lubbock Concert Band is a 60-member all volunteer group of musicians from all walks of life on the South Plains. Accountants, teachers, lawyers, retired folks and students are represented in the group. The concert is Free! All Saints Episcopal School Auditorium, 3222 103rd; 7:30 p.m.
March 27….Cactus Theater presents Bluegrass Favorite Jeff Scroggins - Jeff Scroggins and Colorado is a high-energy bluegrass group that features the explosive banjo playing of Jeff Scroggins. His

son, award winning mandolin player, Tristan, also accompanies him, along with incredible vocals from front man Greg Blake! Together, they are a powerhouse group that is not to be missed. Help us welcome them to Lubbock as they make their debut on the Cactus stage! Please contact the box office at 806-762-3233 to reserve seats. Tickets are .00. Cactus Theater, 1812 Buddy Holly Avenue; 8 p.m.


FRIDAY and SATURDAY

March 27 - 28….Spring Opera: Don Pasquale - Come witness the hilarity of "Don Pasquale" as an old bachelor marries a cute, young thing to bear him some heirs instead of leaving his money to his

nephew. Don Pasquale is an opera buffa, or comic opera, in three acts by Gaetano Donizetti. The opera was first performed in 1843 in Paris with great success and is generally regarded as being the high point of the 19th century opera buffa tradition. Texas Tech students get 1 free ticket at the door with student ID. For more information visit https://www.eventbrite.com/. Allen Theatre in the Student Union Building, Texas Tech University; 7 p.m.


FRIDAY, SATURDAY & SUNDAY

March 27- 29 (Repeats April 3-5; 10-12)….Altar Boyz - Altar Boyz is a "foot-stomping, rafter raising" musical comedy about a fictitious Christian band on the last night of their national "Raise the Praise" tour. The boys are five all singing, all dancing heartthrobs from Ohio: Matthew, Mark,

Luke, Juan and Abraham and their tight harmonies and spectacular choreography will delight audiences. The show is about unity, friendship and that there is "no harmony in just a single voice". Winner of the Outer Critics Circle Award for Best Off Broadway Musical and nominated for The Drama Desk Award. The 9th longest running Off Broadway show in history. Music & Lyrics by Gary Adler and Michael Patrick Walker. Book by Kevin Del Aguila. Directed By Pam Brown. Rated Family-Friendly. To reserve tickets visit http://lubbockcommunitytheatre.org/ or call (806) 749-2416. Lubbock Community Theatre, 4232 Boston Avenue; Friday and Saturday: 7:30 p.m. and Sunday: 2 p.m.



SATURDAY Only

March 28….The Color Run: Shine Tour - The Happiest 5k on the Planet is shining brighter in 2015 with a totally new tour! We've got some surprises coming that will blow your mind! The 2015 Shine Tour is

designed to uplift and inspire runners to stand out from the crowd, sweat glitter, and continue to live their lives in a happy and healthy way. Get ready for special sparkle attractions on the course, glamorous photo ops, and new shine elements at the Finish Festival! This is the year to unleash your inner sparkle! Participants will receive a limited edition Shine Tour Participant Kit including a custom Race tee, gold finishers medal, tricolor headband with blingin' silver stitching, special edition GLITTER pack, classic color pack, new gold tattoos and more! McKenzie Park, 601 Municipal Dr; 9 – 11 a.m.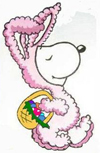 March 28….8th Annual Easter Egg Hunt - The Easter Bunny has hidden thousands of eggs throughout the beautiful Arboretum. Bring your Easter basket and enjoy games, face painting, and the hunt! All ages welcome. Admission is free. Hodges Community Center, 4011 University Ave. Festivities kick off at 10 a.m. and the Egg Hunt begins promptly at 11 a.m.

March 28….The 34th Street Association Easter Egg Hunt - It is that time again! The sun begins to shine with warm weather, tulips begin to poke their heads through the ground and bunny's start to appear! Please

join the 34th Street Association for their Easter Egg Hunt on 34th Street. Begin the hunt at Tom's Tree Place and then receive a list of other businesses that are participating. After you finish the hunt try out one of the 34th Street restaurants such as Dominos Pizza, Caprock Cafe, Jumbo Joe's, Holly Hop Ice Cream Shoppe or Yellow House Coffee! Event starts at Tom's Tree Place, 5104-34th Street; 11 a.m.- 12 p.m.

March 28…..The Roundtable Presents Ted Holder, Breedlove Dehydration Plant: "Innovative Humanitarian Relief - Our luncheons are held at Hillcrest Country Club 4011 N Boston Ave, Lubbock. North on University past State Supported Living Facility to Newcomb, left for about 4 blocks and you will come to the entrance of the Country Club at Boston and

Newcomb. We meet from 11 a.m. – 1 p.m. with registration and meal selection at 11 along with networking so we are ready to begin the meeting at 11:30. There are no membership fees or dues. Attendees each pay .00. Any extra proceeds goes to the Dudley E. Faver/Adolph Hanslik endowed scholarship to benefit TTU Honors College students. Our Saturday luncheons are a great way to (1) learn more about global/US/Texas/Lubbock issues and events, (2) meet other people in area who may become lifetime friends (3) feel more at home in Lubbock. Most wear business or business-casual attire. No RSVP necessary. Show up whenever your schedule allows, feel free to bring a guest(s) and email this invitation to anyone you think might be interested. Questions: email Marie Evans - Chair: MEvans1398@aol.com.

March 28….Nose Art - Create your own WWII inspired nose art at this great new workshop! "Although the origin of nose art probably traces itself back to ancient times when imagery was painted on chariots to

distinguish them from one another, it comes to us in modern form because of recent wars. Proud aircraft crew members thought of ways to distinguish their aircraft from identical ones rolling off assembly lines. Their ideas came from wives, calendars, girlfriends and even Disney characters…" says Field Air Museum director Patricia Korzec. This workshop is for ages 8 -12 and the cost is .00. Call 806.775.30491 for more information. Silent Wings Museum, 6202 N. I-27; 1 p.m. – 3 p.m.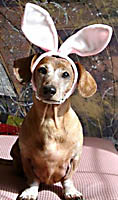 March 28….Easter Fun with Fido – There will be pictures with the Easter Bunny, an Easter dog parade through the Arboretum and an Easter egg /dog bone hunt. Contest include owner and dog matching Easter hats, best Easter costume dog only, best decorated dog in a basket, best decorated dog in a pull cart or carriage and best Easter costume dog and owner duo. Cost is .00 per dog or dog toy donation. Register at the event. Dogs must have rabies and parvo vaccinations, must be on leash at all times and must be dog/people friendly. Call Maxey Center for more information at 806-767-3796. Lubbock Memorial Arboretum, 4111 University; 2 p.m.




March 28….Live! Roller Derby - Your own West Texas Roller Dollz vs. the South Texas Rolleristas! Tickets from any roller doll or at door (kids 10 & under free with adult purchase). For more information visit www.westtexasrollerdollz.com. Fiesta Center, 1902 E 4th St; Doors open at 6 p.m. bout starts at 7 p.m.

March 28….9th Annual Operation HOPE Banquet - Dr. Ben Carson will return as the keynote speaker at the Ninth annual Operation HOPE Banquet. Ben Carson was born in Detroit, Michigan, on September 18, 1951. His mother, though undereducated herself, pushed her sons to read and to believe in themselves. Carson went from being a poor student to receiving honors and he eventually attended medical school. As a doctor, he became the Director of Pediatric Neurosurgery at Johns Hopkins Hospital at age 33, and became famous for his ground-breaking work separating conjoined twins. Dr. Carson has been a strong conservative voice in the political arena following his speech during the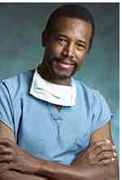 Nation Prayer Breakfast in February, 2013. He has received more than 50 honorary doctorate degrees and is a member of the Alpha Honor Medical Society, the Horatio Alger Society of Distinguished Americans and sits on numerous business and education boards. Proceeds from this banquet will be used to provide weekend meals for children in lower-income homes through the SnackPak4kids program as well as to fulfill a commitment Dr. Thomas made to feed and educate 1,500 needy children in Haiti. "We feel that it's our duty to share not only the love of Jesus Christ with these kids, but also to meet their specific needs for daily life." stated Dr. Thomas. He also added that supporters wishing to purchase a table but cannot attend are welcome to donate their seats and/or table. Reservations to the banquet include dinner, a presentation by Dr. Carson, a live auction, a silent auction featuring a number of high value items, and a live painting demonstration by Baron Batch. Operation HOPE will also be raffling off a brand new BMW 3 series car at the event. Tickets are also available to the VIP reception following the event. Sponsorships are available, with several levels which include reservations to the private VIP gathering with Dr. Carson. For individual tickets, tables, or sponsorship information, call 806.793.HOPE (4673), email info@operationhopeusa.org or visit us online at www.operationhopeusa.org. Lubbock Memorial Civic Center Banquet Hall, 1501 Mac Davis Lane; 7 p.m.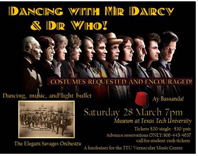 March 28….Dancing with Mr. Darcy and Dr Who - The Museum of Texas Tech University, the Vernacular Music Center, the TTU School of Music, and the Roots Music Institute present Dancing with Mr. Darcy and Dr Who, with live music and dancing from the Regency, post-Edwardian eras, and all Time Lord-enabled eras! Dress to impress in your favorite pan-historical Whovian styles. Hors d'oeuvres and light buffet served, including coffee, tea, and other non-alcoholic beverages. Band: The Elegant Savages Orchestra. Tickets are /single or /pair. Museum at Texas Tech University, 3301 4th St; 7 – 10 p.m.




Last Week's Trivia Contest....

The question: After his death, the brain of Albert Einstein was studied by scientists. What physical difference in his brain was unique and helped explain his superior intelligiance?

Answer: Photos of his brain revealed a larger than average corpus callosum - the bundle of nerve fibers connecting the brain's two hemispheres.

Winners: Pam W. of Lubbock



Looking Ahead in the Calendar....

March 30…."Take a Walk in the Park Day"
March 30….Fellowship of Christian Athletes Banquet
March 31....Sesame Street Live 2015
April 2........SOS April Dinner
April 7–10…Wolfforth Friends of the Library Spring Book Sale



Many more UPCOMING FUN THINGS TO DO are listed on our website...lots further out than the weekly postcard. Click here to go to our CALENDAR OF EVENTS for more info on these activites and MORE>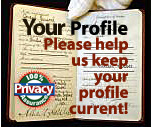 UPDATE YOUR PERSONAL SETTINGS ... see link below Every email you receive from us has an opportunity to change your email, update your address or add in custom profile choices. Be sure your 100% confidential profile is complete. It helps us be of better service to you. Thanks!

To unsubscribe...click on UPDATE YOUR PERSONAL SETTINGS at the same location and choose "No Lists."

If you are having trouble seeing the photos, read our online version
If you are having trouble seeing the photos, read our online version.