January 22, 2015

THURSDAY Only

January 22….Kids' Bluebonnet Book Club - Join us for our annual Texas Bluebonnet Award book club. We will read the current nominees and have an activity based on the books. For 3rd to 6th graders. Mahon Library Community Room, 1306 9th Street; 3:30 p.m.

January 22….An Evening With Mary Lou Retton - In 1984, Retton became the first American woman ever to win a gold medal in gymnastics. She also won silver medals for Team and Vault, and bronze medals for Uneven Bars and Floor Exercise. Her five medals were the most won by any athlete at the 1984 Olympics. Other victories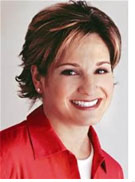 include being the only woman to win three American Cups (1983-85), the only American to win Japan's prestigious Chunichi Cup (1983), two U.S. Gymnastics Federation American Classics (1983-84) and the All-Around title at both the 1984 National Championships and Olympic Trials. Retton retired from competitive gymnastics in 1986. Countless awards and honors have been bestowed upon Retton since her success at the Olympic games. She is in great demand as a motivational speaker and corporate spokesperson, and also travels the world as a "Fitness Ambassador" promoting the benefits of proper nutrition and regular exercise. Presented by the Women's Council of The Fellowship of Christian Athletes. Call Select-A-Seat at 770-2000 for tickets. Select-a-Seat are selling a GA Dinner ticket and a GA Program only ticket. Lubbock Memorial Civic Center Banquet Hall, 1501 Mac Davis Lane; Doors for the GA Dinner ticket open at 6 p.m. with the meal starting at 7 p.m.. Doors for the GA Program ticket will be at 7:30 p.m.



FRIDAY Only

January 23….Tribute to Foreigner, Styx, REO Speedwagon - The Cactus proudly presents a tribute to three legendary pop-rock bands of the '70s and '80s. Foreigner, with the stellar vocals of Lou Gramm and incredible mix of instrumental sounds, have sold over 80 million records in their career, beginning in 1976. REO Speedwagon, formed in 1967, crossed over from hard-rock to pop-rock

in 1980 and achieved tremendous commercial success, selling over 40 million records in their career and having over thirteen Top 40 hits. Styx is best known for melding pop-rock with the power of hard-rock guitar, strong ballads, and elements of international musical theater. They had four consecutive albums certified multi-platinum as well as sixteen Top 40 singles in the U.S. The Stars of the Cactus Theater and the Lubbock Texas Rhythm Machine, under the leadership of Dustin Garrett, will pay tribute to these three mega-bands. Those of you that have attended the Bon Jovi/Journey/Aerosmith tributes by the incredible Cactus Artists will testify to the quality and sheer entertainment value of this show! Get ready for another cutting-edge night of pop-rock - the vocals, instrumentals, sound, and lighting will leave you spellbound. Please contact the box office at 806-762-3233 to reserve tickets. Reserved seating . Cactus Theater,1812 Buddy Holly Avenue; 7:30 p.m.



SATURDAY Only

January 24....The Roundtable presents: Audbrey A Spear, P.E. Director of Water Utilities-City of Lubbock - "Lubbock's Water Supply Opportunities & Challenges"- Our luncheons are held at Hillcrest Country Club 4011 N Boston Ave, Lubbock. North on University past State Living Facility to Newcomb, left for about 4 blocks and you will come to the entrance of the Country Club

at Boston and Newcomb. We meet from 11 a.m. – 1 p.m. with registration and meal selection at 11 along with networking so we are ready to begin the meeting at 11:30. There are no membership fees or dues. Attendees each pay .00. Any extra proceeds goes to the Dudley E. Faver/Adolph Hanslik endowed scholarship to benefit TTU Honors College students. Our Saturday luncheons are a great way to (1) learn more about current global/US/Texas/Lubbock issues and events, (2) meet other people in area who may become lifetime friends (3) feel more at home in Lubbock. Most wear business or business-casual attire. No RSVP necessary. Show up whenever your schedule allows, feel free to bring a guest(s) and email this invitation to anyone you think might be interested. Questions: email Marie Evans - Chair: MEvans1398@aol.com

January 24….Readathon - Join us in participating in National Readathon Day. Bring a book and lets read together. All ages welcome. Groves Community Room, 5520 19th St; Noon – 4 p.m.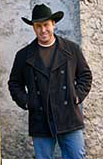 January 24….Rodney Carrington in Concert - Stand-up comic and Longview, Texas native Rodney Carrington brings his "Here Comes the Truth" tour to Lubbock. Carrington has made a name for himself with a wild comedy act, but he's also a musician with six studio albums under his belt. The comedian has just released two of his albums on his own label, Laughter's Good. He also started a brand-new YouTube series called Bit by Bit. Tickets available at all Select-A-Seat locations or call 770-2000 for tickets. City Bank Auditorium, 2720 Drive of Champions; 7 p.m.

January 24…."Illuminate" – The newest production from the visionaries and artists at Christ in the Arts, (CITA) is entitled "Illuminate: You are light in the Lord, live as one native born to the light" and is based on the scripture Ephesians 5:8. Tickets are now on sale via
www.itickets.com , Adults in advance or at the door, children age 12 and under are free. Doors will open at 6:30 for seating. Join Christ in the Arts for this winter performance featuring more than 100 local dancers of all ages. CITA artists will fill the stage with stunning dramatic dance choreography that powerfully depicts the process of how we begin to see ourselves in a whole new light! This is CITA's only annual performance that includes all dance levels, it is an opportunity to enjoy both the innocence of the younger dancers, as well as the skillful elegance of the advanced Company artists. Christ in the Arts invites the public to enjoy an evening of inspiring praise and worship. For more information, visit www.ChristintheArts.org. First Baptist Church, located at 2201 Broadway; 7:30 p.m.

January 24….John Conlee in Concert - Between 1978 and 2004, Conlee charted a total of 32 singles on the Billboard Hot Country Songs charts, and recorded 11 studio albums. His singles include seven #1 hits: "Lady Lay Down," "Backside of Thirty," "Common Man," "I'm

Only in It for the Love," "In My Eyes," "As Long As I'm Rockin' with You" and "Got My Heart Set on You." Besides these, Conlee has sent fourteen other songs into the Top Ten. During the past two decades, John Conlee has achieved a level of success that he has sustained by simply being himself and by making records that the listening public can relate to...never content to simply look through "Rose Colored Glasses"...the song that brought his earliest success. Please contact the box office at 806-762-3233 to reserve tickets. Reserved seating and . Cactus Theater,1812 Buddy Holly Avenue; 8 p.m.



Looking Ahead in the Calendar....

January 27….Harlem Globetrotters 2015 World Tour
January 28….Valentines for Veterans Card Making Event
January 30….Butch Avery "Apollo Nite" Soul Train
January 30-31…Celebrity Attractions:.Million Dollar Quartet


Many more UPCOMING FUN THINGS TO DO are listed on our website...lots further out than the weekly postcard. Click here to go to our CALENDAR OF EVENTS for more info on these activites and MORE>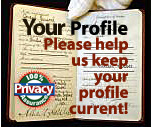 UPDATE YOUR PERSONAL SETTINGS ... see link below Every email you receive from us has an opportunity to change your email, update your address or add in custom profile choices. Be sure your 100% confidential profile is complete. It helps us be of better service to you. Thanks!

To unsubscribe...click on UPDATE YOUR PERSONAL SETTINGS at the same location and choose "No Lists."

If you are having trouble seeing the photos, read our online version
If you are having trouble seeing the photos, read our online version.