October 16, 2014

THURSDAY through SATURDAY

October 16 - 18 (Repeats Oct. 24 - 26)….Nunsense - Join Moonlight Dinner-Theatre in October for a delightfully zany production of "Nunsense"! The show begins when the Little Sisters of Hoboken discover that their cook, Sister Julia, Child of God, has accidentally poisoned 52 of the sisters, and they are in dire need of funds for the burials. The sisters decide that the best way to raise the money is to put on a variety show,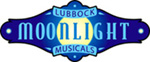 so they take over the school auditorium, which is currently set up for the eighth grade production of "Grease." Here we meet Reverend Mother Regina, a former circus performer; Sister Mary Hubert, the Mistress of Novices; a streetwise nun from Brooklyn named Sister Robert Anne; Sister Mary Leo, a novice who is a wannabe ballerina; and the delightfully wacky Sister Mary Amnesia, the nun who lost her memory when a crucifix fell on her head. Tickets are available through Select-A-Seat at 806-770-2000 or online at http://www.ticketsage.com/_lubbock/. LHUCA Christine DeVitt Icehouse Theatre, 511 Avenue J. Performance Notes: A special show & dessert-only event will take place October 16, at 7:30 p.m. Dinner-and-a-show performances will be October 17-18 and 24-25. The meal begins at 6:30 p.m., and the show starts at 7:30 p.m.. Show-only tickets available. A matinee show-only performance will be held at 2 p.m., October 26th.


THURSDAY through SUNDAY

October 16 - 19….6th Annual Pumpkin Trail - Bring your families and friends and walk along a lighted trail of carved jack-o-lanterns. ! Stroller and wheelchair accessible! Admission is free! Last year, citizens donated 1,773 pumpkins and attendance was 17,071 people! During the day, the trail is a beautiful autumn scene, and at night, the trail is spectacular as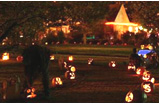 participants walk the trail lit only by jack-o-lanterns. Pumpkin Trail park and ride is available this year! Parking available at the following locations with vans available each night: Hodges Community Center ~ 40th Street and University, Garden and Arts Center ~ 44th Street and University, Safety City/Clapp Pool ~ 46th University and Avenue U (east side of Clapp Park).
Two entrances: Lubbock Memorial Arboretum at 4111 University and the Lubbock Municipal Garden and Arts Center at 4215 University; Pumpkin lighting begins at 5:30 p.m. Thursday, 6 -9 p.m., Friday and Saturday: 6 – 10 p.m., Sunday: 6 -9 p.m.


FRIDAY Only

October 17….Cactus Theater Country Gospel Night - Come join us for a Friday night "singin" at the Cactus Theater! Your favorites, Jim Fullingim, Jerry Brownlow, Bristi McHam, Bonnie McRae, Don and Terri

Caldwell and the Cactus Country gospel singers will be there ready to share the gospel in song! You'll hear some of those old familiar tunes that you love to sing a long - hey, we may even take requests! Come to the Cactus - it'll do your heart good! Please contact the box office at 806-762-3233 to reserve tickets. Reserved Seating . Cactus Theater,1812 Buddy Holly Ave; 7:30 p.m.

October 17….The Lubbock Chorale Fall Masterworks Concert - This season's Fall Masterworks concert features a unique outreach to children and families. We are delighted to announce that the West Texas Children's

Chorus will join the Chorale in performing works for choir and symphony orchestra. Franz Joesph Haydn's stirring Lord Nelson Mass will be the featured masterwork. Come support and enjoy this exciting opportunity for inter-generational interaction and collaborative music making! Tickets can be purchased online at www.selectaseatlubbock.com. or by calling Select-A-Seat at (806) 770-2000. Hemmle Recital Hall, Texas Tech University campus; 7:30 p.m.


FRIDAY and SATURDAY

October 17-18….Petticoats on the Prairie (Levelland) - Over 100 vendors will take over the Center with antiques, salvage items, handmade goods, furniture, repurposed and vintage treasures, jewelry and cool JUNK too! Very special guest for both days of the show is Ki Nassauer, editor in chief of Flea Market Style Magazine and Flea Market Style Weddings! It's a unique blend of old and new, something for every shopper. Come tour vintage trailers from Sisters on the Fly too! Admission is .00 at the door and kids under 12 are free. For more info visit www.facebook.com/petticoatsontheprairie. Mallet Event Center and Arena, 2320 S. Hwy 385, Levelland, TX; Friday 12-6 p.m. and Saturday 9-5 p.m.

October 17 - 18….Encore: The Best of Flatlands Dance Theatre - Join the dancers and choreographers of FDT as we celebrate our 5th anniversary season! This milestone performance will include the audiences' favorite

dances from our past concerts. Award winning choreography, breathtaking performance, and a celebration of arts in our community makes this a show worth attending! Admission: –GA, –Student. Join us for Toast of Dance before the performance on Friday, October 17th from 6-8 p.m. in the LHUCA Helen Devitt Jones Studio Gallery. Enjoy hors' d'oeuvres and wine from Llano Estacado Winery. Tickets can be purchased online at www.selectaseatlubbock.com by calling Select-A-Seat at (806) 770-2000, or at the door. For more information visit flatlandsdance.wordpress.com. LHUCA Firehouse Theatre, 511 Avenue K; 8 p.m.


FRIDAY, SATURDAY & SUNDAY



October 17-19….
Peddler Show -The Peddler Show offers shoppers a one-of-a-kind shopping experience that can't be duplicated. Whether your style is trendy or traditional, classic or contemporary, you're sure to find that perfect gift at The Peddler Show! Whether you're looking for personalized designs, creative gifts or unique jewelry, the Peddler Show has it all! It's the perfect street of shops-customized just for you! Don't miss the shopping experience designed to be as individual and unique as you! Sneak Peek/Stroller-Free 11a.m.- Noon Friday Only. Lubbock Memorial Civic Center, 1501 Mac Davis Lane; Friday 12 p.m. – 7 p.m., Saturday 9 a.m. – 6 p.m., Sunday 11 a.m.- 4 p.m.



SATURDAY Only



October 18….The Lubbock Downtown Farmers Market - Time for the Farmers Market! Through the end of season in October, the market will be open every Saturday. There will be lots of vendors including Sunburst Farms, Crazy Hoe Farms, Harden Farms, Apple Country, Crusty's Wood Fired Pizza, Juicy Lucy's Veggies, Dutch Cheesemaking, Wolf Creek Farms, Pullen Produce, Kelly B Jammin', Simply Decadent Bakery, South Plains Foodbank GRUB Farm , Nancy Hubbard, Honeys Farm Fresh, Holy Cow Beef and Dessert Flirt. To learn more, visit lubbockdowntownfarmersmarket.com for more info. Depot District, 19th & Buddy Holly Avenue; 9 a.m.- 1 p.m.

October 18….Pink Lady, Pancakes and Pumpkins at Apple Country Orchards - There will be lots of pre-picked apples, fresh apple pancakes and sausage starting at 9 a.m. with lots of pumpkins to choose from! Come and enjoy fresh apple pies and apple turnovers ready to eat, hayrides through the orchard, BBQ brisket and fixins for lunch and fresh veggies from the garden...including watermelons, cantaloupe and fresh cider - excellent for fermentation. Apple Country Orchards, 4 miles east of Idalou on Hwy 62; 9 a.m.- 6 p.m.



October 18….Texas Tech Red Raider Big XII Football - The hometown Red Raiders try to rebound when they line up against the Kansas Jayhawks at Jones AT&T Stadium. The stadium is located at Marsha Sharp Freeway and University Avenue; 2:30 p.m.

October 18….The Official Post-Game Patio Party - What better way to celebrate a TEXAS TECH victory than underneath the Cactus Theater marquee with an all out PARTY on the patio with local rock band Allison

Firefly? Bring your lawn chairs or reserve a patio table for 4...and enjoy a pomegranate margarita while listening to the best of the 70's/80's/90's and now music. Featuring Jason Fellers! Free to the public, or call 806.762.3233 for info to reserve a table for 4. Cactus Theater,1812 Buddy Holly Ave; following the Tech game.

October 18….Sounds of West Texas -The third show of this concert series for 2014 will feature local talent performing country, pop nostalgia, soft classic rock, and a special gospel segment. This show will be an evening of classics, and have the special gospel segment in the second half of the show. Featured performers will be: Lynn Alexander, Larry Allen, Cary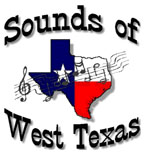 Banks, Dennis Brown, Steve Burrus, Hayley Burton Trio: (Hayley, Ray Espinoza, Sean Frankhouser), Country Club Trio, Kaci Keltz, Darryl Lippe, Donnetta Lippe, Donnie Martin, Randy Martin, The Martin Country Band, Betty Smith, Keith Smith, Riley Solberg, Reagan Sides, Tina Turner, Michael Vann, Terry Westbrook, and Steve Williams. Tickets are for the general public, and for children between 4-12. The price is for those purchase tickets in groups of 10 or more. Tickets are on sale at all Select-a-Seat outlets at Amigo's Supermarket, Dollar Western Wear, Lubbock Memorial Civic Center, Market Street, Ralph's Records, Texas Tech Student Union's ticket booth and United Supermarkets. Call 770-2000 or toll free (800) 735-1288 for more information. Lubbock Memorial Civic Center Theater, 1501 Mac Davis Lane; The evening of music will begin at 6:15 p.m. with and an acoustic set; show with house band will begin at 7 p.m.


SATURDAY and SUNDAY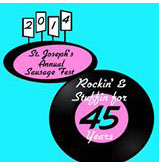 October 18 -19….St Joseph's 45th Annual Sausage Festival:"Rockin' & Stuffin' for 45 Years" - For 45 years now, a secret-recipe German sausage has been served in Slaton at Saint Joseph Hall. Those 45 years of German sausage-making will culminate in a feast on Sunday, October 19, when the Saint Joseph Sausage Festival and Funfest is held there once again. Dinner is served from 11 a.m. to 3 p.m. The main menu consists of German sausage, grilled chicken, homemade German potato salad, green beans, and home-made cakes and bread. The Festival helps to support Saint Joseph Catholic School. Adult plates are .00 and children's plates are .00. Take-out plates will be available at the south side of the hall. Sausage (uncooked and vacuum sealed) will be also sold by the pound at Saint Joseph Hall on Saturday, October 18, from 9 a.m. to 1 p.m.: Regular Sausage, .75/lb.; Jalapeño Sausage, .75/lb.; and, Habanero Sausage, .25/lb. All forms of payment are accepted, cash and check preferred. Funfest, Sunday, October 19th, 11 a.m. - 4 p.m., next to the Hall, the Fun Fest will be celebrated at Saint Joseph School. The Funfest includes silent and live auctions, bingo, games, music, food, quilt show, rock wall and spider climb, country store, a mini-bazaar, and raffles for quilts, flat-screen TV, United groceries, a cedar chest, and more. St. Joseph Hall, West Division and 21st Street, Slaton, TX.



October 18 - 19….12th Annual Antique Tractor and Engine Show – Come and enjoy kids activities, tractor games, parade of power, food vendor, and worship on Sunday at 9 a.m. Admission is .00 for adults, .50 for kids and 10 and under are free. For more info, see www.agriculturehistory.org/SPATA/ or call 806-757-2247. Bayer Museum of Agriculture, East Broadway and Canyon Lakes Drive; Saturday: 9 a.m.- 5 p.m., Sunday: 9 a.m.- 2:15 p.m.


SUNDAY Only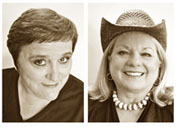 October 19….Book Signing - Lubbock authors Kay Ellington and Barbara Brannon will be hosting a book-signing and reading. They'll be signing copies of their debut novel, The Paragraph Ranch, published by Booktrope in September. The novel, contemporary women's fiction, is a humorous look at life on a West Texas farm. For more information visit www.paragraphranch.com. Hastings, 8209 Slide Rd; 2:30 to 5 p.m.



Last Week's Trivia Answer....
The Question: Which Texas college (now university) counts both Roy Orbison and Pat Boone among its famous musical alumni?

Answer: North Texas State College

Winner: Travis J. and Susan S. - both of Lubbock


This Week's Trivia Question....



For this contest, 1 winner will receive a Family 5-pak to The Maize near Shallowater, Texas. Vouchers may be used anytime during this season (through November).

To win these tickets, correctly answer the trivia question below and email it to us at info@lubbockfunclub.com using the fun phrase "A-maize Me" as your subject title.
The Question: Where did the trendy phrase "Keep Calm and Carry On" first originate?

The deadline for this contest is Sunday at midnight and the winner will be contacted Monday by mid-afternoon. Please....we ask that you only enter the contest once to be fair to everyone



Volunteer Opportunity:
Honor Flight Antique Tractor Fundraiser



Would you like to help with the Honor Flight Antique Tractor Fundraiser on Saturday, October 18th and/or Sunday, October 19th?

Location: Bayer Museum of Agriculture, 1121 Canyon Lake Drive (across the street from the Windmill Museum).

Shift times:
Saturday, October 18th
8:30 a.m.- 11:30 a.m.; 11:30 a.m.- 2:30 p.m.; 2:30 p.m.- 5:00 p.m.
Sunday, October 19th
9:00 -11:30 a.m. and 11:30-2:00 p.m.

If you can volunteer for any of these times, we could sure use your help!!! Thank you for contacting me at both emails:
Katherine.mclamore@gentiva.com
Kj777m@yahoo.com



Looking Ahead in the Calendar....

October 23….19th Annual Building Strong Families Conference
October 24….Bop Time
October 24 - 25….LSO: Masterworks 2, Royal Fireworks
October 25….3rd Annual Howl-o-ween Dog Run/Walk
October 25….Halloween at Apple Country Orchards
October 25….A Night Of The Eagles
October 26….Hunter Kerby Benefit
October 30….Silly Science Carnival
October 30….Whitplay Productions presents "Society Paige"
October 30–31….Fox 34 Halloween Bash
October 31….8th Annual Heritage Halloween
October 31….Spooky Science Carnival
October 31….Procesión
October 31–Nov. 1…Celebrity Attractions: Jekyll & Hyde



Many more UPCOMING FUN THINGS TO DO are listed on our website...lots further out than the weekly postcard. Click here to go to our CALENDAR OF EVENTS for more info on these activites and MORE>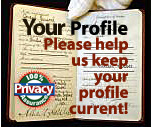 UPDATE YOUR PERSONAL SETTINGS ... see link below Every email you receive from us has an opportunity to change your email, update your address or add in custom profile choices. Be sure your 100% confidential profile is complete. It helps us be of better service to you. Thanks!

To unsubscribe...click on UPDATE YOUR PERSONAL SETTINGS at the same location and choose "No Lists."

If you are having trouble seeing the photos, read our online version
If you are having trouble seeing the photos, read our online version.