April 17, 2014




FRIDAY Only

April 18….Cactus Theater: Springsteen, Seger, Petty Tribute - Don't miss this powerhouse musical tribute to American rock 'n' rollers Bruce

Springsteen, Bob Seger and Tom Petty...featuring Dustin Garrett, Jason Fellers, Jeff McCreight and Amber Pennington! Tickets: .00. For more info visit www.cactustheater.com or call 806.762.3233. Cactus Theater, 1812 Buddy Holly Ave; 7:30 p.m.



FRIDAY and SATURDAY

April 18, 19….C.A.T.S Playhouse: "Steel Magnolias" - Truvy's beauty salon in Chinquapin, Louisiana, is where all the ladies who are "anybody" come to have their hair done and exchange hilarious repartee and more than a few acerbic verbal collusions. A hit play in its two Broadway incarnations and a successful all-star film, Steel Magnolias is a compelling tale of sisterhood and motherhood. Written by Robert Harling and directed by Cornelius Brown. Ticket Prices: for adults and for students/seniors. For more information and to reserve tickets call (806)792-0501 or visit www.catsplayhouse.com. Children and Adults Theatrical Studio, 2257- 34th Street; Show Times: Doors will open at 7 p.m. and the show still start at 7:30 p.m.

April 18 - 19….Moonlight Dinner Theatre: Little Shop of Horrors - The spine-tingling tale of a florist and his dirty little secret: a man-eating, soul-singing venus flytrap from outer space! Seymour Krelborn is a down and out nobody living in urban Skid Row, New York City; whose fortunes improve greatly when he finds a hitherto undiscovered plant that has a strange craving for blood. He names the

plant Audrey 2 after his secret crush and fellow shop worker Audrey. Seymour's overnight fame and success may not be enough to quiet his misgivings about the plant's sinister appetite and the Faustian turn of events that follows. Stage direction is by Daniel Hogan and Kyla Olson. Musical direction is by Dr. Thomas Cimarusti. Tickets are available for dinner and a show, and show-only through Select-A-Seat at 806-770-2000 or by visiting http://www.ticketsage.com/_lubbock/. Performances will take place at the Louise Hopkins Underwood Center for the Arts in the Christine DeVitt Icehouse Theatre, 511 Avenue K. Dinner will begin at 6:30; the show will begin at 7:30 p.m.


FRIDAY through SUNDAY

April 18 - 20….Lubbock Community Theatre: "Boeing Boeing" - It's the 1960s, and swinging bachelor Bernard couldn't be happier: a flat in Paris and three gorgeous stewardesses all engaged to him without knowing about each other. But

Bernard's perfect life gets bumpy when his friend Robert comes to stay and a new and speedier Boeing jet throws off all of his careful planning. Soon all three stewardesses are in town simultaneously, timid Robert is forgetting which lies to tell to whom...and catastrophe looms. A riotous farce that all boils down to juggling timetables and a reliable maid who never forgets to change the photographs. Written by Marc Camoletti, Beverly Cross and Francis Evans and directed By Nancy Meyer. Rated PG-13. To reserve tickets call (806) 749-2416 or visit http://lubbockcommunitytheatre.org. Lubbock Community Theatre, 4232 Boston Avenue; Friday and Saturday evenings at 7:30 p.m.; Sunday matinee at 2 p.m.



SATURDAY Only

April 19….CASA Color Dash 5K - Grab your friends and family, and join us on April 19 at Mackenzie Park. There are individual, team and

family rates available! If you are brave, wear your favorite Superhero costume and get colorific for CASA! The money raised from this event will go towards the recruitment, training, and support of volunteer advocates who work with abused and neglected children in foster care. Register at https://endurancecui.active.com/event-reg/select-race?e=5419203. Mackenzie Park near the ball fields, 601 Municipal Drive; packet pickup starts at 8:30 a.m. Kids K Color Dash at 10 a.m. and 5K Color Dash at 10:30 a.m.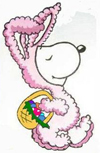 April 19….Buffalo Springs Lake Easter Egg Scramble - The Easter Egg Scramble will be located in the grassy area across the street from the amphitheater. Kids age 11 years of age and younger will have free gate admission until 2 p.m. Age groups are 1-2 years, 3-5 years, 6-8 years, and 9-11 years. Parents will need to bring their own Easter Egg Basket for their kids. The Easter Bunny will be on hand for pictures and to give our prizes. For more information call 806-747-3353 or visit www.buffalospringslake.net. Buffalo Springs Lake, 9999 High Meadow Road; 2 -3 p.m.



April 19….Private Collections: A Look at Lubbock Artists Gallery Talk - The Buddy Holly Center is thrilled to announce a Gallery Talk with the artists featured in our latest exhibition, Private Collections: A Look at Lubbock Artists. Featured local artists are Kathy Hinson, Ann McDonald, Susan Nall and James Watkins. This event is free and open to the public. Buddy Holly Center, 1801 Crickets Avenue; 2 – 5 p.m.



April 19….YWCA Dive-In-Movie….Join us at the YWCA's indoor pool for a fun, kid-friendly, family outing. It's like going to the drive-in to watch your favorite movie with your floaty. B.Y.O.F. (Bring Your Own Floaty). The featured movie will be "Frozen". Admission is .00. No membership required. So jump in, the water is warm and the movie is cool! YWCA, 3101 – 35th, Doors open at 6:30 and movie starts at 7 p.m.
April 19….Cactus Theater: Led Zeppelin Tribute Tour - Experience Led Zeppelin: The Hindenberg Project. The Cactus Theater welcomes

this nationally acclaimed road tour. You'll enjoy all the classic hits and experience the magic this incredible group brings to the music of Led Zeppelin! Tickets: /. For more info visit www.cactustheater.com or call 806.762.3233. Cactus Theater, 1812 Buddy Holly Ave; 7:30 p.m.



SUNDAY - Easter



NEW!
We're Interested in Creating a
FUN LUBBOCK COUPLES
Group. Are YOU Interested?

Everyone leads busy lives today...and making new friends and finding fun seems especially challenging for COUPLES. Like singles, being a "couple" presents its own challenges...and it doesn't matter if you're married or two singles who are dating. We, as owners/operators of the Lubbock Fun Club, Darryl and Stephanie Holland make it our mission each week to present our readers with a wide variety of entertainment and cultural offerings from which to choose. Many things are for families...some for singles...but whatever it is, we strive to shine the spotlight on the widest possible set of choices available...and we have FUN doing it.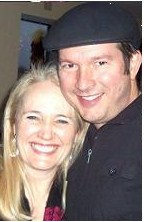 Most of you reading this probably don't know that it was the Lubbock Fun Club that brought us together NINE YEARS AGO this month, in fact. At that time, Steph started the "SOS" (Singles Only Stuff) group...because there was a need. Soon after, we, as a couple, took the reins of the LFC because we wanted to see it continue on after the founder, Sandy Parker, moved across the state. Today, as a busy, married couple, we find it hard to develop meaningful relationships with other couples because of time constraints. We know there must be some other folks out there that feel the way we do...and we would like to provide opportunities for couples who enjoy doing fun acvtivites to meet and SHARE GOOD TIMES TOGETHER.

Whether it be getting together at a local restaurant to share a meal...attending a play...meeting up on the art trail...or gathering to listen to live music...there's a world of possibilities waiting to be explored. If you are interested in a concept like this, please give us some feedback and creative ideas for this new group! Email us at this address: info@lubbockfunclub.com

We'll share more ideas from your feedback next week!



Looking Ahead in the Calendar....

April 22….Mentoring Program Banquet featuring Bill Cosby
April 24….The Wind, The West and The Wardrobe
April 24….Texas Wine & Food Foundation: 1st Cork & Pork
April 25….3rd Annual Uncorked Carnival
April 25…..Friday Nights Kids' Fiesta
April 25…..Casting Crowns: Thrive Tour
April 25….TTU Lecture/Performance Series: Poem Jazz
April 25….Cactus Theater: Journey/Bon Jovi/Aerosmith
April 25-26….Hub Theatre Group: "Seussical Jr."
April 25-26….Flatlands Dance Theater: "Collide"
April 26…."Texas Grit" Release and Book Signing
April 26….Rainwater Harvesting Conference
April 26….16th Annual Blue Ribbon Rally Car & Bike Show
April 26….44th Annual Ranch Day
April 26…..Real Heroes Wear Dog Tags Picnic and Dance
April 26…..Leigh Anne Tuohy
April 26.…."Cactus Kids Go MOTOWN"
April 26…. TTU School of Music: Scholarship Concert
April 26-27….56th Annual Gem & Mineral Show
May 2-3…...Lubbock Symphony Orchestra: Classical 5
May 9-11....LCT: "The Musical of Musicals (The Musical!)



Many more UPCOMING FUN THINGS TO DO are listed on our website...lots further out than the weekly postcard. Click here to go to our CALENDAR OF EVENTS for more info on these activites and MORE>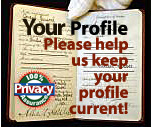 UPDATE YOUR PERSONAL SETTINGS ... see link below Every email you receive from us has an opportunity to change your email, update your address or add in custom profile choices. Be sure your 100% confidential profile is complete. It helps us be of better service to you. Thanks!
To unsubscribe...click on UPDATE YOUR PERSONAL SETTINGS at the same location and choose "No Lists."
If you are having trouble seeing the photos, read our online version
If you are having trouble seeing the photos, read our online version.