August 28, 2014

THURSDAY



August 28….Buddy Holly Center Summer Showcase: Reverend Al and The Pythons – (West Texas Rock & Roll) - The Buddy Holly Center is offering another summer of music and fun with the annual Summer Showcase Concert Series running now through August 28th. Showcase is free to the public. There is a cash bar and beverages available for purchase. No outside beverages are allowed. Performances are every Thursday from 5:30 pm – 7:30 p.m. in the Meadows Courtyard. Buddy Holly Center, 19th & Crickets Ave).

August 28….Hub Performing Arts School Auditions - Join our talented group of kids on a NATIONALLY RECOGNIZED team! We are looking for new members for our 2014-15 Advanced Performance Team. The team represents our school and the South Plains locally and around the nation. The team performs at Tech sports events, the Lubbock Arts Festival, Santa Land and more! They travel to New York city in the summer and take another trip early spring as well. Auditioners should prepare a one minute monologue and one minute of a song that best shows off their voice. Please sing acapella or bring a cd with music only- No background vocals allowed. All selections must be memorized! Email us at: hub@hubperformingartsschool.com to set up an audition time. Auditions will be held in the All Saints Black Box Theater, 3222 103rd St; 4:30-7:30 p.m.


FRIDAY Only

August 29….5th Friday on the Slaton Square - You are cordially invited to attend and sample what the Slaton Square has to offer. The Slaton Town Square will be alive with arts, music, street vendors, food and festivities. All of the merchants and art galleries on the square will be open. In Between Gallery Presents "WATER BASED" featuring Heather Curtis, Kelsey Fields, Xavier Hawkins, Clint Istre, Lexi Lauderdale, Ismail Menasterly, James Potts, Adrianna Robertson, Kristen Swartz, and Mackenzie Zaragoza. Also showing Kristi Kristinek, Brooklyn Hendrix, Savannah Nash, Brittany Irle, Linda Crawford, Skip Crawford, Coree Devore, Robert Shields, Marshalene Bennett, Velcita Whitegoat, Darcey Achin ,Trey Tibbit ,Carolina

Arrellanos, Jillian Cooper. Music by Jason Dendy. Introducing Ghislaine Fremaux Texas Tech School of Art new Painting Professor. BBQ by Pepper Jo's BBQ. Town Square Antique Mall and Museum featuring Lindsey Gosset's "Designs by Lindsey" , Emily Hargrave's "Cotton Eyed", Photos By Kalan Lamberson and others. Slaton Model Railroad Studio will have amazing model train setups. Quilts 'n More V2 Art Gallery Sara Waters South Art Gallery will also be there. The Slaton Bakery will be hosting a book signing with Rosa Latimer, author of: Harvey Houses of Texas: Historic Hospitality from the Gulf Coast to the Panhandle. The book will be available for purchase for only . All proceeds will go to The Slaton Harvey House. Come get this great book and help support one of West Texas most beautiful landmarks!!! On the Slaton Bakery front porch! Multiplicity Art Gallery and Gift Shop will be featuring the works of local artists Cecily Maples, Yvonne and Wayne Greene, Jennifer Greer, and Carol Koenig. Lubbock artists featured will be Roger Holmes, Judy Connell Robertson, Willa Finley, Tom Hicks, Jerry Thompson, Marsha Davis and Barbra Beller. The oil paintings of Houston artist Susan Sheets, portray horses, cattle and water lillies. Willa Finley and Cecily Maples will be out front to greet you and discuss their art. Jennifer Greer Gallery Tony Greer, Rick Harris, Heather Hedge, Norma DeWitt, Hanna Dean, David Leake, Joe Clifford, Danny Watson, Sara Waters, Jennifer Greer. Music by Sarah Zohorzarea. Special guest: Ian Wilkinson and StarWars Troopers. Food vendors will have pizza, hamburgers, snow cones, ices, kettle corn, and more! Street vendors will have clothing, jewelry, pottery, photography, and specialty items galore! For more info, call Skip Crawford at 806-828-5412 skip@auntskip.com. Slaton TX; 5 - 9 p.m.



FRIDAY and SATURDAY

August 29, 30…."Rope" - Children and Adults Theatrical Studio is proud to present Alfred Hitchcock's "Rope," directed by Mickie Klafka. Ticket prices are for adults and for students/seniors and can be reserved by calling 792-0501 or online at www.catsplayhouse.com. Children and Adults Theatrical Studio, 2257- 34th Street; Doors will open at 7 p.m. and the show will start at 7:30 pm.



FRIDAY, SATURDAY & SUNDAY

August 29 - 31….Discover the Dinosaurs – This event is for the entire family, and especially kids, to explore the mystery of pre-historic life in an environment of learning, discovery, and fun. Discover the Dinosaurs is a unique hands on exhibit that consists of over 40 moving and replica museum quality dinosaurs that gives you the opportunity to actually get close and touch the dinosaurs! Beyond the exhibit, additional fun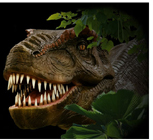 activities are available for kids of all ages, which make spending the day with the dinosaurs a great experience for the entire family. This is a walk-through exhibit... ...meaning you go at your own pace. There are no set performance times. EXHIBIT PLUS includes Dinosaur Exhibit, Dino Dig, Dino Den, Dino Theater, Dino Coloring Station, Scavenger Hunt, Unlimited Dinosaurs Rides, Mini Golf, and Inflatables. EXHIBIT ONLY includes Dinosaur Exhibit, Dino Dig, Dino Den, Dino Theater, Dino Coloring Station and Scavenger Hunt.(Individual ride tickets may be purchased for -). NOTE: Following activities require separate tickets: Gem & Fossil Mining, Face Painting and Jurassic Jungle (Haunted Attraction). Admission: Adults : .00 (13 yrs and older) Children:.00 (2-12 yrs) EXHIBIT PLUS Children:.00 (2-12 yrs). EXHIBIT ONLY Seniors: .00 (65+) Children 1 and under free. Tickets available online at discoverthedinosaurs.com/buytickets.html or at the door. Lubbock Memorial Civic Center, 1501 Mac Davis Lane; Friday 12 - 9 p.m., Saturday 10 a.m. – 8 p.m., Sunday 10 a.m. – 7 p.m.

August 29 - 31….Cactus Theater: "HITSVILLE" - This is the newest original musical to hit the Cactus stage! This play will present, in a unique way, the songs that changed the course of popular music forever. As part of the Cactus Theater's mission to mentor area talent, the Cactus Theater is enabling young talent to

"shadow" adult performers to learn from seasoned professionals. The Cactus Kids Theatrical Company joins the stars of the Cactus Theater to present this exciting new production! Aug. 29th, 30th, and 31st will feature an all kids cast - dancing singing and acting! Last year's production of "ALL SHOOK UP" was proof that the vision of the "shadowing" concept works!! This is a must see for every musical theater fan in West Texas! Please call the box office at 806-762-3233 to inquire about the special privileges and benefits of balcony box seating. Kids 12 years and under ticket price . Cactus Theater, 1812 Buddy Holly Ave; 7:30 p.m.


SATURDAY Only



August 30….The Lubbock Downtown Farmers Market - Time for the Farmers Market! Through the end of season in October, the market will be open every Saturday. There will be lots of vendors including Sunburst Farms, Crazy Hoe Farms, Harden Farms, Apple Country, Crusty's Wood Fired Pizza, Juicy Lucy's Veggies, Dutch Cheesemaking, Wolf Creek Farms, Pullen Produce, Kelly B Jammin', Simply Decadent Bakery, South Plains Foodbank GRUB Farm , Nancy Hubbard, Honeys Farm Fresh, Holy Cow Beef, and Dessert Flirt. Visit lubbockdowntownfarmersmarket.com for more information. Depot District, located at 19th & Buddy Holly Avenue; 9 a.m.- 1 p.m.



August 30….Texas Tech Red Raider Football - The boys in red and black open the 2014 season versus Central Arkansas at Jones AT&T Stadium. The stadium is located at Marsha Sharp Freeway and University Avenue; 6 p.m.


Historic Granada Theatre:
4 Major Fundraising Concerts!

August 29 - September 1.... Historic Granada Theatre: "Restoration Concert Series" - This landmark theatre - located in downtown Plainvew, Texas - is experiencing a rebirth after being closed for 17 years. Since being purchased two years ago by Lubbock Fun Club owners Darryl and Stephanie Holland, many exciting changes have been taking place leading up to the recent completion of the "phase one" renovations. To celebrate these milestones, raise awareness of the continuing restoration efforts and create fundraisers which entertain the community and fans from the South Plains, a four-day/four concert series is being staged over the entire Labor Day Weekend. Several genres of music will be represented! We invite all to make the short trek to Plainview to help in this fundraising series and to see the progress made thus far!

Concert lineup, starting times and advance ticket prices:

Friday, Aug. 29...Texas Tornados.....................8:00 pm....
Saturday, Aug. 30 - Jason Boland /Stragglers...8:00 pm....
Sunday, Aug. 31 - Natalie Grant.......................7:30 pm....
Monday, Labor Day - Asleep at the Wheel........7:30 pm....
Note: Tickets more at the door

* A special pre-concert barbeque meal option is offered for before the Natalie Grant and Asleep at the Wheel concerts. These meal tickets are available only at the Plainview Chamber of Commerce, Grumpy's Grill and Broadway Brew in Plainview; available in Lubbock at the Holly Hop Ice Cream Shoppe at 3404-34th Street. Advance purchase of barbeque tickets highly encouraged to insure availability.

Advance Concert and/or Meal Tickets available here:
The Broadway Brew, 108 E. 7th Street (Downtown Plainview)
Grumpy's Grill, 705 Broadway (Downtown Plainview)
Plainview Chamber of Commerce, 1906 W. 5th St (West Plainview)
Holly Hop Ice Cream Shoppe 3404-34th Street (Lubbock)

Concert only tickets also available online through Select-a-Seat.com or at all South Plains locations of Select-a-Seat including: the Student Union Building on the Texas Tech campus, Dollar Wester Wear, Ralph's Records, Lubbock Memorial Civic Center, Amigos in Plainview and Lubbock, the 50th Street and 98th Street locations of Market Street and all area United Supermarkets locations. .25 service fee applies to Select-a-Seat orders and mailing fee for tickets sent by mail.


Last Week's Trivia Contest....

The Question: In what year did the historic Granada Theatre originally open in downtown Plainview?
Answer: 1929

Winner: Donna G. of New Deal


Many more UPCOMING FUN THINGS TO DO are listed on our website...lots further out than the weekly postcard. Click here to go to our CALENDAR OF EVENTS for more info on these activites and MORE>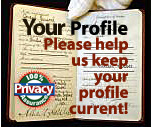 UPDATE YOUR PERSONAL SETTINGS ... see link below Every email you receive from us has an opportunity to change your email, update your address or add in custom profile choices. Be sure your 100% confidential profile is complete. It helps us be of better service to you. Thanks!

To unsubscribe...click on UPDATE YOUR PERSONAL SETTINGS at the same location and choose "No Lists."

If you are having trouble seeing the photos, read our online version
If you are having trouble seeing the photos, read our online version.