December 5, 2013

THURSDAY Only

December 5…."The Joy of Play" Open House - During "The Joy of Play Open House" there will be opportunities for children to visit with

Santa Claus and take a photo for a fee of or a toy donation to Toys for Tots. There will also be fun Christmas WWII themed children's activities, a letter to Santa station and refreshments. This free event is for all ages. For more information call 806.775.30495 or visit www.silentwingsmuseum.com. Silent Wings Museum, 6202 N. I-27; 5 p.m. – 9 p.m.



December 5….Lubbock Fun Club Singles "SOS" Monthly Dinner – All SOS'ers, singles and "marrieds" are invited to the December dinner. We would love to see our old SOS friends that have gotten married. Please invite our married friends if you are in touch with them. Come one, come all....and have a great time. Cattle Baron Restaurant, 82nd & Quaker; 6:30 p.m.


THURSDAY through SUNDAY

December 5 – 8….5th Annual Community Nativity Exhibit - For the fifth straight year, Lubbock families of all faiths will gather to start their Christmas celebration by attending and participating in a Lubbock community Christmas event. The celebration, themed "Take a Moment to Enjoy the True Meaning of Christmas - a Lubbock Family Tradition," includes a series of nativity exhibits, art exhibits, musical performances, children's activities and special presentations. More than 3,000 people attended the 4-day open house last year and event organizers expect even more this year as families share this tradition with neighbors and friends. This event is free and open to the public. Visitors can drop in and browse the collection of hundreds of nativity sets from around the world, view Christmas-themed art from local and regional artists and listen to musical performances by local musicians anytime during open hours. Children and their families can share their memories with others with a special photograph taken while dressed in traditional nativity costumes in a simulated Bethlehem stable in the children's nativity room. A live nativity featuring area youth will be held Thursday through Saturday from 6-8 p.m. Area choirs and other musical groups will perform Thursday through Saturday from 7-8 p.m., with a Christmas community sing-a-long on Sunday, Dec. 8, at 6:30 p.m. The event will conclude with a Christmas devotional featuring a broadcast by the Mormon Tabernacle Choir from 7-8 p.m. on Sunday, Dec. 9. Parking is free, nothing will be sold, and donations are not requested or accepted at any time during the event, so families can focus on the Christmas message. For more information, visit www.lubbocknativity.com or facebook.com/LubbockNativity. Community members are invited to loan their nativities, sing in the Nativity Choir, and exhibit artwork based around the birth of Christ. See the website for more information on how to do this. LDS meetinghouse, 7014 Frankford Ave; 1 – 9 p.m.


THURSDAY through MONDAY

December 5 - 9 (Repeats Dec. 11 - 23; 27 - 30)….Polar Express - The Polar Express comes to West Texas to recreate all the sights and sounds of the time-honored story. Picture the excitement of children dressed in pajamas with golden tickets clutched in their hands as they board the train and prepare to embark on their journey to the North Pole. The story begins when the Conductors calls "All aboard" and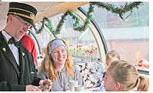 gleefully punches everyone's ticket. Little faces will peer out the train's windows as we pull out of the station on our way to the North Pole. Guests will hear the sounds of the motion picture soundtrack as the story reading begins and the book's characters come to life. Dancing chefs will serve hot cocoa and cookies to all riders in a merry fashion as the doubting hobo wanders through the train. The train stops where children will behold the magic of the North Pole from their warm train seats. With a jolly "Ho, ho, ho" Santa waves to everyone and climbs aboard where he will greet each child and present them with the iconic silver sleigh bell - listen carefully, only believers can hear its ringing! Christmas carols will be sung as elves dance along as the journey back to the station begins after a memorable ride that sets the for the whole holiday season. This annual event sure to become one of your family's treasured traditions. Tickets may be purchased by calling 877-726-7245 or visiting www.westtexaspolarexpressride.com. 103 North Steck Avenue, Wolfforth, TX; 4:30. 6:30, 8:30 p.m.


FRIDAY only

December 6….New Neighbors Christmas Coffee - The New Neighbors Club will host its traditional Christmas Coffee on December 6th at 10:30 a.m. Members, their guests and other interested individuals are welcome to participate in this festive Christmas event with culinary treats prepared by NNC Board members. For more information and location of event contact Mary Valentini at 799-4450 or email: newneigbors@ymail.com.



December 6….First Friday Art Trail at The Buddy Holly Center - The Buddy Holly Center will provide an opportunity for patrons to enjoy fine art, entertainment and refreshments at the center for free. There will be caroling by the West Texas Children's Chorus, hors d'oeuvres and a cash bar. For more information call 806.775.35626. Buddy Holly Center, 1801 Crickets Ave, 6 - 9:30 p.m.

December 6….Joy to the World: Betenbough Homes Christmas Open House - Celebrate the sights and sounds of the season from around the globe at Joy to the World! Experience Christmas around the world with performances from Ballet Lubbock, Mariachi Amistad and the Lubbock-Cooper High School Corsairs. The event will also feature complimentary photos with Santa and Mrs. Claus, children's crafts and refreshments, and will benefit Breedlove Foods, Inc. Joy to the World is free and open to the public. Visit Betenbough.com for more info. Betenbough New Home Center, 6517 82nd Street; 5 – 8 p.m.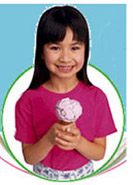 December 6….Kids Night Out at the Holly Hop Ice Cream Shoppe - Kids, give your parents a break this Friday night and come have some fun with Hub Performing Arts School at the all new party room at Holly Hop Ice Cream Shoppe! The cost is just for the first child and for additional children. Enjoy pizza, ice cream, a movie and then learn a song and dance from the movie to perform for parents when they pick up! Ages 4 through 12 are welcome. Only 40 kids get to take advantage of this fun night so call and reserve your spot today! Call 577-2978 or email hub@hubperformingartsschool.com. This fun event is a fundraiser for Hub Performing Arts School's Advanced Performance Team trip to Atlanta in January to compete at the Junior Theatre Festival. For more info, visit www.hubperformingartsschool.com. Holly Hop Ice Cream Shoppe, 3404-34th; 6 - 10 p.m.

December 6….Holiday Pops - Ho Ho Ho! Maestro Cho invites you to the LSO's festive Holiday Pops performance. This one-night-only event will feature cherished yuletide favorites performed by the region's

premiere symphony orchestra. From historic carols and the melodies we grew up with...to more contemporary selections...this performance will warm your heart and excite your spirit. Bring the entire family for this joyous celebration of the season. To purchase tickets call (806)762-1688 or visit www.lubbocksymphonyorchestra.org. Broadway Church of Christ, 1924 Broadway; 7:30 p.m.

December 6….The Legends of Country Music - This is the perfect show for our Cactus fans that love classic country music! Up-and-

coming country star Vance Guthrie sings George Strait and George Jones. Dustin Garrett does the music of Waylon Jennings and Don Williams. Jeff Bailey sings Conway Twitty and Johnny Cash. Amber Pennington will knock you out by taking on Dolly Parton and Reba McEntire....and New Talent Showcase standouts will tackle great classic songs by many other country legends! Tickets are .00. For more information visit www.cactustheater.com or call 806.762.3233. Cactus Theater, 1812 Buddy Holly Ave; 7:30 p.m.


FRIDAY and SATURDAY

December 6, 7 (Repeats Dec. 13, 14; 20, 21)…."Inspecting Carol" - It's "A Christmas Carol" meets "The Government Inspector" meets "Noises Off" in this hilarious hit theatrical production from Seattle. A

man who asks to audition at a small theatre is mistaken for an informer for the National Endowment for the Arts. Everyone caters to the bewildered wannabe actor and he is given a role in the current production, "A Christmas Carol". Everything goes wrong and hilarity is piled upon hilarity. Perfect anytime, this delight is particularly appropriate at Christmas. Directed by Mickie Klafka. Ticket Prices: for adults; for students/seniors. To reserve tickets visit http://catsplayhouse.net/Make_Reservations.html. CATS Playhouse, 2257- 34th Street; Doors open at 7 p.m. and show starts at 7:30 p.m.


FRIDAY through SUNDAY

December 6 - 8 (Repeats Dec. 13, 14, 15, 20, 21, 22, 23, 24, 25)….Santa's Land Drive-Thru Christmas Park - We would love to invite you to stop by and see the lights and Santa and Mrs. Claus (make sure and check face book or call to make sure Santa will be present if you are wanting photos with Santa) (please bring your camera). The park includes four acres of land thousands of lights,100

plus wooden cut-outs, 20 inflatables, tons of Christmas trees, lighted towers, color cubes and decorated antique cars. Visitors are able to stay inside their cars or get out and mingle while enjoying a warm fire and some hot chocolate. Admission is free donations will be accepted to help keep the lights on. Opening Night is Thanksgiving Night November 28. On November 28, 29, 30 The Blue Weed Special Train will be here to give everyone a ride through the park! If you want to make sure Santa will be present please call (806) 891-1291 find us on facebook.. Santa's Land Drive-Thru Christmas Park is located in Tahoka,Tx (30 miles south of Lubbock). Park is located at South 11th and Ave O (use Google map) just off of Hwy 87. Open at 6:30 p.m. Lights out no earlier than 10:00 p.m. If Santa is present, he departs the park at 9 p.m.


SATURDAY Only

December 7….5th Annual Santa Paws - Santa Paws is coming to town and he wants to meet your pet! Bring your pet and get their picture

taken with Santa. Bring the whole family and let them get in the picture too for a complete "family" portrait. The first fifty families will receive a holiday treat bag for their pet! Cost is per photo or bring your own camera. For more information, call Angela O'Brien at 767-3706. Hodges Community Center is located at 41st Street and University Avenue; 9 a.m.- 1 p.m.

December 7….Annual Greek Pastry Bake Sale – Come and shop for Baklava, Koulourakia, Melomacarona, and more. St. Andrew Greek Orthodox Church, 81st Street & Homestead (one block West of Frankford off 82nd Street); 9 a.m.- 2 p.m.



December 7….Tahoka Christmas Craft Show - Area crafters are gearing up for the Annual Christmas Craft Show which will feature the talents of crafters from Tahoka, Lubbock, Brownfield and surrounding communities. There will be 25 booths with a great variety of items and a few new vendors this year. Admission to the Craft Show is free and visitors can expect to find a little bit of everything. Phebe K. Warner Study Club will be preparing and selling lunch during the event! For more information, please contact Amy Preston at 806-759-1690. Tahoka's Life Enrichment Center, 1717 Main Street in Tahoka;
9 a.m.- 2 p.m.

December 7….Rawlings Community Center Holiday Crafts Bazaar - Holiday shoppers can avoid the crowds and look for unique gifts as the Copper Rawlings Community Center hosts their 13th Annual Holiday Crafts Bazaar. Shoppers can choose from handcrafted items such as wood crafts, ornaments, jewelry, candles, dolls, toys, baked goods, and more. Sign up for door prizes! Snacks and concessions will be available! For more information, call (806) 767-2704. Rawlings Community Center, 213 40th St. (40th Street & Ave B); 9 a.m.- 3 p.m.


December 7....Free Gift Wrapping - It's true....big things come in small packages! This unique service is available to anyone this Saturday. Volunteers will have boxes, bows, tape, and wrapping paper. Participants can bring packages and wait while the volunteers wrap them. Historic Redeemer Lutheran Church, 2221 Ave W; 10 a.m. - 3 p.m.

December 7…."Holiday on the Homefront" - Join the staff and volunteers of the Museum of Texas Tech University for this special event. This come-and-go event is free and open to all ages. Parking and admission to the Museum are always free. Create hands-on projects like those made using available materials during the WWII era, enjoy free cookies and hot chocolate, watch a vintage seasonal movie, and greet a very special visitor! The Museum of TTU Association will make photographs with our special guest available beginning at . Holiday on the Homefront is presented in conjunction with

exhibition "The Season of Giving" and the "Joy of Play–Historic Toys from Holidays Past", currently in Gallery 7. This exhibition is part of "The Joy of Play—A Collaborative Season of Exhibitions" initiative and in partnership with the Silent Wings Museum's WWII exhibition "Toys Go To War". While at the Museum, plan to visit the numerous other exhibitions on display, including lots of animals, Herb Williams' Crayola creations, little black dresses, Bat Masterson's accouterments and John Wesley Mooar's buffalo gun...and much more. During "Holiday on the Homefront" afternoon, bring new, never-opened donations for Toys for Tots (through December 12) and The Haven Animal Care Shelter (through December 20). Donations also accepted during Museum regular open hours until the dates indicated. In recognition of Pearl Harbor Day, December 7, and the service of all our veterans, local providers such as The Vet Center, TTU Military and Veterans Programs, and Operation Refuge (horse therapy) will be in attendance to share information on their resources. For more information about Museum hours, call 806.742.2490 or email museum.texastech@ttu.edu. Museum of Texas Tech University, 4th Street and Indiana Avenue (NE corner); 1 - 4 p.m.

December 7….Vendor Blender – Bring the kids and hubby to play while mama gets to shop away. Come and support local business owners with over 20 vendors including Velata, Christakis Burgers, Damsel in Defense, Bowhead Boutique, Thirty One, Massages by Amber, It Works, Scentsy, Herbalife, Cake Bliss by Laura, Senegence, Grace Adele, Babycakes Gift Boutique, Bits and Pieces, Cross Your Mind Designs, Mary Kay, Face Painting by Nana, The Smoke Shop and Dinkys. Event held at Dave's Need For Speed, 2769, N. Frankford; 1 – 8 p.m.

December 7….Miracles Christmas Parade - Please join us on 34th Street in Lubbock for our version of "A Family Christmas." Help us spark the magic of Christmas and the excitement of the season during the Miracles Christmas Parade. The parade starts promptly at 6 p.m. and includes lighted units for that extra special effect. Spectators start gathering early in the evening to get the perfect spot to watch marching

bands, fire trucks, families, beauty queens, horses, dozens of decorated floats, honored guest and much more. The primary reason for the parade is to give back to the community and to promote an atmosphere of family fun, family entertainment, and togetherness. Each year, the parade will benefit the United States Marines "Toys for Tots". Each year, we will work to make Christmas a magical season for families on the South Plains, and a time of sharing with those in need. There will be a "Toys for Tots" campaign conducted by the U.S. Marines and the Miracles Christmas Parade. Families will be invited to bring toys to the parade. The U.S. Marines will march along the route and collect toys from the attending families. Together, the citizens of Lubbock and surrounding communities will "Fill the Float". Hot chocolate, coffee, and hot apple cider will be sold at various locations along the parade route to benefit Lubbock charitable organizations. Including Lubbock Independent School Bands. The Miracles Christmas Parade promises to become one of the largest and most important events in the region. The parade starts at 34th Street and Toledo and runs 2.4 miles to University; 6 p.m.

December 7….The Attendings in Concert – All are invite to experience The Attendings in concert featuring Brad Snodgrass MD, Tom Windisch

MD, Lowry Schaub MD, Richie Rosen MD, and Jeff Paxton MD. Tickets are and can be purchased online at lhuca.org. For more information on these two events please call us at 762-8606. LHUCA Firehouse Theatre, 511 Avenue K; 7 p.m.


December 7…."Kenny Maines at the Cactus" - Hear a sneak preview of Kenny Maines new album and enjoy an evening of music and fun as only Kenny can deliver. This concert is the perfect way to kick off your Christmas season with an evening of West Texas music and some of your seasonal favorites. Join Kenny and his special guests for a night to remember! Tickets are .00. For more information visit www.cactustheater.com or call 806.762.3233. Cactus Theater, 1812 Buddy Holly Ave; 7:30 p.m.


SATURDAY and SUNDAY


December 7 – 8….Repticon Lubbock Reptile and Exotic Animal Show - Repticon is a reptile event featuring vendors offering reptile pets, supplies, feeders, cages, and merchandise. Participate in free raffles held for enthusiasts and live animal seminars for the whole family. Admission for adults is .00 and children (5-12) .00, 4 and under are free. Knights of Columbus Hall, 4702 130th Street; Saturday : 10 a.m.- 5 p.m. and Sunday: 10 a.m.- 4 p.m.


SUNDAY Only

December 8….West Texas Endurance 2nd Annual Carol of Lights Run - Enjoy the spirit of the season with an evening run beginning at 6:30 pm. There will be 2 distances offered, including a "family friendly" course of 1 mile that will take you through the more than 25,000 colored lights that illuminate the many buildings on campus, while being entertained with carolers and a band along the course. A 5K (3.1 miles) course will additionally have the participants running a lap through Jones AT&T Stadium with great photo opportunities available. After crossing the finish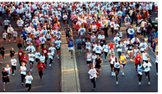 line, all runners will enjoy hot chocolate or coffee that will provide a warm treat on a cold winter's night. In addition to other benefits being provided to the children in The Bridge of Lubbock after school program, toys will be collected and donated to The Bridge of Lubbock. Ainsley Nelson, Principal of West Texas Endurance said "The Carol of Lights Run is a becoming a wonderful holiday tradition that unites the Texas Tech family with the entire Lubbock community. What better way to usher in the holiday season than to join more than 1,000 participants for this fun, family-friendly race. Participants will have the opportunity to dash through the illuminated campus while enjoying the unique sights and sounds of the Christmas season." Participants can pick up their race packets on Friday, December 6 at Cardinal's Sport Center, 6524 Slide Road, from 4– 6 p.m. or Saturday, December 7 from 1 p.m. – 3 p.m. Race packets include a long-sleeved t-shirt and much more. It's not too late to register by going online at www.westtexasendurance.com or by visiting Cardinal's Fitness on Friday, December 6 or Saturday, December 7 during packet pick up. Race day registration is also available on Sunday, December 9 from 5 p.m. – 6 p.m. at the Northeast corner of the Chemistry Building on the campus of Texas Tech University.



December 8….Dangerous Dan Benefit - Come celebrate the life and music of a true Lubbock blues legend with music by: The Groove Prophets, The Mike Pritchard Band, Darren Welch Group, The Front Porch Family Band, Dix Hat Band, Reverend Al and the Pythons, The Kill Time Conspiracy, John Sprott, Mike Carraway, Chad Chestnutt, Wesley Hildreth, Phillip Coggins and Deja Blue and more. There will be a .00 cover. There will be a silent auction 50/50 raffle ticket on the last guitar that he bought before he died. It will be signed from him and several of the musicians. This concert also benefits Tammy Flanary who is battling cancer. SoundStage Lounge, 1925 Buddy Holly Avenue; 3 p.m.- Midnight.


SUNDAY and MONDAY

December 8, 9 (Repeats Dec. 16)….Cactus Kids Theatrical Co. Presents - The Cactus Kids Theatrical Co. proudly presents the culmination of the 2013 Fall semester. Under the direction of Cami Caldwell and associates, Terri Caldwell and Sheena Fadeyi, the

students have attended classes and rehearsals since September 16th. As part of the "Caldwell Entertainment Incubator", we strive to encourage and motivate each student to perform at their full potential at a professional venue while in a fun, rewarding environment. Come see what they have accomplished in 3 short months - prepare to be impressed! Check website for details www.cactustheater.com. Admission is free. For more information visit www.cactustheater.com or call 806.762.3233. Cactus Theater, 1812 Buddy Holly Ave; Dec. 8th: 3:00 p.m. and 7:00 p.m.; Dec. 9th & 16th at 7:00 p.m.


TUESDAY Only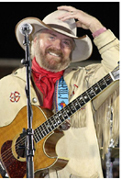 December 10….Michael Martin Murphy Christmas - This "cowboy style" Christmas celebration is touted by many patrons as their favorite holiday season event. Once again, join one of America's iconic western music artists, Michael Martin Murphey, as he presents his joyous Christmas celebration. From the festive set to the incredible musical performances and heartwarming stories, you're guaranteed an evening of pure enjoyment! For more info about this special concert event, visit www.cactustheater.com or call 806.762.3233. Cactus Theater, 1812 Buddy Holly Ave; 7:30 p.m.



"Call of the Wild" Exhibit Features Crayola Masterpieces at Museum

December 6 – February 24…."The Call of the Wild" Exhibit - The Museum of Texas Tech University is pleased to announce the opening of the exhibition "Call of the Wild", a collection of environmentally inspired works by NEA award-winning artist Herb Williams. The exhibition will open during First Friday Art Trail at the Museum of TTU. The exhibition will be on display through February 24, 2014, in Galleries 2 & 3 of the Museum at 4th and Indiana Avenue (SE corner), where parking and admission are always free. Herb Williams, renowned globally for his "crayon sculptures," has taken a basic and familiar art tool—the humble Crayola crayon—and raised it to a new level of creative repurposing. The Crayola sculptures and enamel panels were created by Williams to be later toured, with other pieces of the artist's work, throughout China and Taiwan. According to Williams, "Crayons are a gateway. To most adults, the sight and smell of crayons produce
specific memories of childhood. The twist in the road to nostalgia is the creation of a new object, from a medium in which it was not intended." Crayola crayons have come in many colors since their introduction in 1903. The current total of colors is 133, with several specialty forms available. Williams happily acknowledges, "I am one of the only independent buyers in the world who maintains an account with Crayola" (due to the volume of crayons he orders). To create his works, Williams needs to produce sculpture on a grand scale with thousands and thousands of crayons. He orders each color individually packed (3,000 to a case) and cuts the sticks down to the length he needs. He then bonds the paper—not the wax—to a form he has carved or cast, completely enveloping the form. Williams says, "I am interested in identifying iconic objects that society perceives to fit one role and then reintroducing them in different subtexts. The sculptures are childlike in their curious approach to the object as icon, but beguiling and satisfying to me in the use of pure color as form… My intent is to continue to seriously create art that looks at itself unseriously." For more info, call 806.742.2490. Museum of Texas Tech, 3301 4th Street.



This Week's TWIN TRIVIA!



Trivia Question #1:

For this contest, two (2) winners will receive a Family 4-pack to ride the Polar Express.
To win these tickets, answer the trivia question below and email it to us at info@lubbockfunclub.com using the fun phrase "All Aboard, Little Elves!" as your subject title.
The Question: Can you name which holiday film this memorable quote appeared in?

"We elves try to stick to the four main food groups: candy, candy canes, candy corns and syrup."
The deadline for this contest is FRIDAY (tomorrow!) at 9 a.m. and the winner will be contacted by noon. Please....we ask that you only enter the contest once to be fair to everyone.




Trivia Question #2:

For this contest, one (1) winner will receive a two (2) tickets to the Ballet Lubbock production of The Nutcracker.
To win these tickets, answer the trivia question below and email it to us at info@lubbockfunclub.com using the fun phrase "Get Crackin' for The Nutcracker" as your subject title.
The Question: Can you name which holiday film this memorable quote appeared in?

"You want the moon? Just say the word and I'll throw a lasso around it and pull it down."
The deadline for this contest is FRIDAY (tomorrow!) at 9 a.m. and the winner will be contacted by noon. Please....we ask that you only enter the contest once to be fair to everyone.



Looking Ahead...Thru December

December 10 – 23….Santa Land
December 11…Women's Club Annual Christmas Home Tour
December 12….Ransom Canyon Christmas Tour of Homes
December 12…."Downtown Abbey" Screening at LHUCA
December 12….The Lubbock Chorale: Magnificat
December 13….New Neighbors Club Christmas Luncheon
Dec. 13 -14….Ranching Heritage Candlelight at the Ranch
December 13, 14, 20, 21…."Cactus Family Christmas"
December 13, 14, 20-23….Madrigal Dinners
December 14….Christmas Carnival
December 15….Flying J Christmas
December 17….LSO: Holiday Chamber Brass Quintet
December 19…."Christmas On Broadway"
December 22….Pancho Clos
December 22, 23 - "Cactus Kids Christmas Celebration"
December 23….Cookie Decorating with Santa
December 23, 26 - 27….Maxey Holiday Camp Week 1
December 24…."Rock City Christmas Eve"
December 28…."Midnight Hamburger Band 2013 Reunion"
December 30, 31….Maxey 's New Years Camp Week 2
December 31…Lubbock Senior Center New Year's Eve Gala
December 31…2nd Annual New Year's Eve - New York Time



Got an idea especially for the ladies?
steph@lubbockfunclub.com

Got an idea to promote something just for the guys?
shane@lubbockfunclub.com

Special event coming up? Send us the details!
info@lubbockfunclub.com

Go to CALENDAR OF EVENTS for even MORE fun things to do!



Many more UPCOMING FUN THINGS TO DO are listed on our website...lots further out than the weekly postcard. Click here to go to our CALENDAR OF EVENTS for more info on these activites and MORE>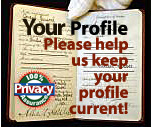 UPDATE YOUR PERSONAL SETTINGS ... see link below Every email you receive from us has an opportunity to change your email, update your address or add in custom profile choices. Be sure your 100% confidential profile is complete. It helps us be of better service to you. Thanks!
To unsubscribe...click on UPDATE YOUR PERSONAL SETTINGS at the same location and choose "No Lists."
If you are having trouble seeing the photos, read our online version
If you are having trouble seeing the photos, read our online version.