October 2, 2014

THURSDAY Only



October 2 ....Sir Paul McCartney in Concert - Re-scheduled from the original June 14 date, the universal pop icon brings his "Out There" tour to the Hub City for his first-ever appearance in the hometown of his beloved Buddy Holly. Tickets for the earlier date will be honored. Limited seats still available through Select-a-Seat locations. United Supermarkets Arena; 8 p.m.


FRIDAY Only

October 3…."Change Your Diet, Change Your Life" - This is a 3 hour, live educational seminar to explain the benefits of a low carb diet (see clinical studies here). The LCHF Diet (Low Carb, High Fat) diet is ideal for those who want to improve their energy levels, take control of their health, decrease their dependence upon medications and improve cardiovascular and metabolic health. Learn the Clinically Proven LCHF Diet presented by Cut the Killer Carbs. Regular Admission: . Discount Admission: (25% off if you Register Online NOW) at http://cutthekillercarbs.com/register/. Texas Tech International Cultural Center, 601 Indiana Ave. Two times to choose from: 9 a.m. to 12 p.m. or 1:30 p.m.to 4:30 p.m.

October 3….First Friday Art Trail - See the regular art venues...plus the exciting monthly additions showcasing art and artists downtown and throughout Lubbock. Catch a trolley or bus at many ofthe locations

or pick up a FFAT map at any of the venues to see the art that can be found throughout the community each month during the event. First Friday Art Trail trolleys run continuously in downtown Lubbock during FFAT hours. Trolleys are free and you will find a "trolleyteer" on each trolley who is a treasure trove of info about FFAT and the arts in Lubbock and will help you navigate with ease. For more info and complete schedule click HERE! The trail runs throughout downtown and the Depot District from 6-9 p.m.

October 3….Lubbock Wine Opener - The Wine Opener is a national wine-tasting series to benefit the Cystic Fibrosis Foundation .From wine novices to advanced wine enthusiasts, The Lubbock Wine Opener: Masquerade is a fun

evening for all experience levels! The Masquerade theme is sure to thrill with the element of mystery and surprise as guests don their favorite masks. Sip great wines poured by international and domestic wineries. Savor great cuisine presented at festive tasting stations, where the area's hottest chefs prepare their specialties just for you. Along with delicious foods and wine pairings, guests will be treated to a large silent and live auction highlighting wine, cuisine and gift items, plus live music and entertainment. The Lubbock Wine Opener will be a masquerade-themed, relaxed, yet lively, evening for more than 200 expected guests. For more information or to purchase tickets visit http://netx.cff.org/lubbockwineopener or call (214) 872-2222. Stone Creek Special Event Center, 4907 North CR 1700, Shallowater, TX; 7 p.m.

October 3….An Evening with Cheech Marin: Chicano Art: Perspectives of an Art Advocate – Spend an evening with Cheech Marin, actor, director, comedian, author and Chicano art collector. Tickets are General Admission and TTU Students - 1 free ticket with valid TTU ID. Purchase ticket at Select-A-Seat: (806) 770-2000 or at the SUB Allen Theatre information desk. Book signing following presentation. TTU Allen Theatre, Texas Tech University; 7 p.m.


FRIDAY and SATURDAY



October 3 - 4…."The Sound of Music" - Come to Family Weekend at LCU and see the Fall musical "The Sound of Music" - featuring Jalayna Hooten and Kayle Morin as Maria, Brandon Greer as Captain Von Trapp, Jordan Sanders and Lexi Willis as Liesl and Meredith Ramirez and Megan Duren as the Mother Abbess. The motion picture version remains the most popular movie musical of all time. Cost: for students/children/seniors. adults. Tickets available on the LCU website at www.lcu.edu or by calling 806-720-7429. McDonald Moody Auditorium, Lubbock Christian University, 5601 19th St; Friday, Oct. 3 at 7:30 p.m. Saturday, Oct. 4 at 2:00 p.m. & 7:30 p.m.


FRIDAY, SATURDAY & SUNDAY

September 3-5….The Odd Couple (The Female Version) - Unger and Madison are at it again! Florence Unger and Olive Madison, that is, in Neil Simon's hilarious contemporary

comic classic: the female version of The Odd Couple. Instead of the poker party that begins the original version, Ms. Madison has invited the girls over for an evening of Trivial Pursuit. The Pidgeon sisters have been replaced by the two Constanzuela brothers. But the hilarity remains the same. "Very funny indeed. Amazing how very little of the spine of the original show has changed with only a few line changes." - New York Post. Written by Neil Simon and directed By John A. Packard. Rated PG-13. Ticket Prices: Adults: , Students/Seniors . To reserve tickets visit http://lubbockcommunitytheatre.org/ or call (806) 749-2416. Lubbock Community Theatre, 4232 Boston Avenue; Friday and Saturday: 7:30 p.m. and Sunday: 2 p.m.



SATURDAY Only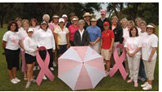 October 4….20th Anniversary Komen Lubbock Area Race for the Cure – Registration will be held at the Pedestrian Mall inside the Lubbock Memorial Civic Center beginning at 7:30 a.m. and the registration fee is .00. Opening ceremonies and survivor parade begin at 9 a.m. For more information visit http://www.komenlubbock.org/. Lubbock Memorial Civic Center, 1501 Mad Davis Lane; 7:30 a.m. – Noon.

October 4….CARmageddon - Experience the excitement of the auction block. An amazing array of vehicles from Texas, Oklahoma and New Mexico will be on hand. Along with the Auction there will be an Autocross, Car show and Vendors! This is the single largest car event to ever hit Lubbock, Texas!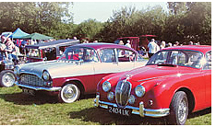 There will be over 200 cars for sale! At the same time, they will have a car show in the Coliseum parking lot with close to 200 cars! Plus, they will have a full live SCCA sanctioned auto-cross in the Auditorium parking lot! They will be filming the Season Finale of the CNBC television show The Car Chasers.....So don't be shy and come out to CARmaggedon this Saturday and be a part of this event! Buy collector cars, visit vendors, and taste delicious treats at food trucks. Entry at the gate is (kids under 12 free with adult). This is a must attend event for everyone into cool cars! For more information, you can go towww.facebook.com/carmageddonlubbock or www.flat12gallery.com. City Bank Coliseum, 2720 Drive of Champions; 9 a.m.



October 4 ….The Lubbock Downtown Farmers Market - Time for the Farmers Market! Through the end of season in October, the market will be open every Saturday. There will be lots of vendors including Sunburst Farms, Crazy Hoe Farms, Harden Farms, Apple Country, Crusty's Wood Fired Pizza, Juicy Lucy's Veggies, Dutch Cheesemaking, Wolf Creek Farms, Pullen Produce, Kelly B Jammin', Simply Decadent Bakery, South Plains Foodbank GRUB Farm , Nancy Hubbard, Honeys Farm Fresh, Holy Cow Beef, and Dessert Flirt.
Visit lubbockdowntownfarmersmarket.com for more info. Depot District, 19th & Buddy Holly Avenue; 9 a.m.- 1 p.m.



October 4….BubbleFest - Looking for some good "clean" family fun? The Science Spectrum has got your covered as we present the eighth annual BubbleFest! This event continues to grow in popularity by providing exciting entertainment and accessible science for families and kids of all ages. If you love to play with bubbles, then check out these exciting BubbleFest activities that combine science, art and imagination!

Hands-on BubbleFest activities will include:
- Mentos and Diet Cola Bubbles Demonstration
- Exploding Fire Bubbles Demonstration
- Annual Bubble Gum Blowing Contest with prizes!
- Edible Bubbles
- Kid-in-a-Bubble (Put yourself INSIDE a giant bubble!)
- The Bubble Boogie Room
- Glow-in-the-Dark Bubbles
- Liquid Nitrogen Frozen Bubbles
- Pre-School Bubble Experiments/Crafts in Lubbock Children's Museum
- Giant Bubble Blowing Outside
- Real World Bubbles (Learn about jobs that work with bubbles!)

Enjoy amazing Bubble Trouble show performances by "Bubble-ologist" Jeff Boyer. A bubble volcano. Bubble roller coaster. A kid in a bubble? Jeff Boyer takes bubbles to the max in this one-man bubble extravaganza. It's the craziest, most creative bubble show around. Jeff juggles bubbles, sculpts and builds with bubbles, makes fog-filled bubbles and more. Mixing comedy, music and interactive bubble-magic, he engages and delights audiences of all ages. A hit at performing arts centers, festivals…anywhere there's air! For more information on Jeff Boyer or his Bubble Trouble show visit, http://jeffboyer.com/.
Bubble Trouble Shows will be held at 11:30 a.m., 1:30 & 3:30 p.m. during BubbleFest. BubbleFest activities are included with standard museum admission. Free for members. Science Spectrum Museum, 2579 S. Loop 289; 10 a.m.- 5 p.m.



October 4….21st Annual Grape Day - The Llano Estacado Winery presents Grape Day as a celebration of our harvest. It is a chance for the community to come out and enjoy all the fruits and wines of our labor for not only this harvest but the previous harvests. Admission is a entry fee to guests - and this includes 1 complimentary glass of wine. Everyone is allowed to keep their glass as a memento of their visit. Almost all of the wines are served by the glass that day. Glasses of wine cost each. There will be live music outside under the tent, as well as football games on the big screen inside. For more information call (806) 745-2258 or visit www.llanowine.com. Llano Estacado Winery, 3.2 miles East of US 87 South on FM 1585; 10 a.m.- 5 p.m.



October 4….Ralna English in Concert – Lubbock native Ralna English gained fame on the national TV variety show, "The Lawrence Welk Show" beginning in the early 1970s. She was a featured performer for 11 years until the show completed it's run in 1982. Don't miss this first-time-ever intimate concert with our own Ralna English. For tickets, call the box office at 806-762-3233 or visit www.cactustheater.com. Cactus Theater, 1812 Buddy Holly; 7:30 p.m.


SATURDAY & SUNDAY

October 4-5…19th Annual Apple Butter Festival (Re-scheduled due to rains) - The annual Apple Butter Festival is a fun festival for the entire family. Come and enjoy hayrides through the Orchard, live music, space race painting, release of lady bugs in the Orchard, raw honey sampling and

bottling, green chili roasting, apple picking and a rock climbing wall in the trees. Great eats include a BBQ lunch, apple turnovers and ice cream, kettle corn and cotton candy. Entertainment: Joe Gillis, Megan Atkinson, the Singing Plainsmen, David Mitchell, and others. Festival Admission per person, children 5 and under enter free. Benefits Meals on Wheels and other Rotary charities. For more information call 806-781-1753 or 806-892-2961 or email us with questions at sbrints@applecountryorchards.com. Apple Country Orchard, 12 miles east of Lubbock on Hwy 62, Event hours are 10 a.m. – 5 p.m. Saturday & Sunday.


SUNDAY Only

October 5….Carrera Races Half-Marathon and 5-Kilometer Race - Put on your running shoes, because Carrera Races Inc. will host a half-marathon run and a 5-kilometer (5K) race for the Lubbock community.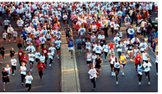 Then enjoy the delicious Food & Wine event after the race! From the 5K/Half Marathon course touching down in vineyards to the taste of the grapes on the vine, there's something special for everyone. Each race event showcases the local harvest of grapes to wine and for the perfect end to an amazing run, enjoy the Food & Wine After-Party. The event will benefit the Cancer Therapy and Research Center, a nonprofit that conducts research, teaching and helps patients of every income level. This event is part of a four-part race series accruing across Texas. For more info, call 210.764.9900 or visit CarreraRaces.com. Llano Estacado Winery, 3426 E. F.M. 1585; 8 a.m.
October 5….The Cactus Theater Presents: "The Reunion" featuring Clay Jenkins & Brad Leali - Clay Jenkins is an esteemed jazz artist and professor at the University of Rochester's prestigious Eastman School of Music. He is one of the most sought after trumpeters in the country today. Clay has performed with bands such as Count Basie, Woody Herman, Stan Kenton and The Lincoln Center Jazz Orchestra to name a very few and with vocal giants such as Gladys Knight, Diana Krall and Natalie Cole. Clay has a vast body of work and will soon release his latest recording project "Good Signs" on the Jazz Compass label. for more info, go to

clayjenkins.net Brad Leali was hired as the lead alto saxophonist for the Harry Connick, Jr. Orchestra shortly after graduating from University of North Texas. Five months later, Brad was appointed musical director for the same band. It was on the road with Harry Connick, Jr. that Mr. Leali made his move to New York City. Brad was also a featured alto saxophone soloist with the Count Basie Orchestra under the leadership of Grover Mitchell. Mr. Leali has performed with such stellar musicians as Freddie Hubbard, Clark Terry, Joe Williams, Jimmy Cobb, Nancy Wilson and Frank Foster just to name a few. Brad is now leading the jazz studies at his old stomping ground ,the University of North Texas, and travels from there to appear with artist such as Lyle Lovett and Harry Connick, Jr. This will be a momentous concert. To reserve tickets call the Cactus box office at 806-762-3233 or visit the website at www.cactustheater.com. Cactus Theater, 1812 Buddy Holly Avenue; 7:30 p.m.


Special Tuesday Event!
Celebrate a Lubbock Swimming Landmark



October 7….Remembering Sun 'n Fun - The YWCA is having a party for the community to celebrate the past 50 years of Sun 'n Fun. Construction of the new building will begin soon! There will be snacks, music, and plenty of memories to share! Plus you don't want to miss the polar plunge. Hosted by: Mark McDougal and Karen Gibson with special guest: original founder, Newman Rader. For more information call 806-632-3678. Leftwich Park, 6204 Elgin; 5:30 - 7 p.m.


This Week's Trivia Question....

For this contest, 1 winner will receive a Family 5-pak to The Maize near Shallowater, Texas. Vouchers may be used anytime during this season (through November).
To win these tickets, answer the trivia question below and email it to us at info@lubbockfunclub.com using the fun phrase "Maybe Even Sir Paul Would Be A-Maized" as your subject title.

The Question: What is the design used to create this year's maze at At'l Do Farm near Shallowater?

The deadline for this contest is Sunday at midnight and the winner will be contacted Monday by mid-afternoon. Please....we ask that you only enter the contest once to be fair to everyone.



Many more UPCOMING FUN THINGS TO DO are listed on our website...lots further out than the weekly postcard. Click here to go to our CALENDAR OF EVENTS for more info on these activites and MORE>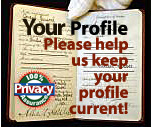 UPDATE YOUR PERSONAL SETTINGS ... see link below Every email you receive from us has an opportunity to change your email, update your address or add in custom profile choices. Be sure your 100% confidential profile is complete. It helps us be of better service to you. Thanks!

To unsubscribe...click on UPDATE YOUR PERSONAL SETTINGS at the same location and choose "No Lists."

If you are having trouble seeing the photos, read our online version
If you are having trouble seeing the photos, read our online version.