May 23, 2013

THURSDAY

May 23….Celebrating Foster Care Awareness Month – All are invited to a prayer vigil sponsored by Buckner Children and Family Services of Lubbock as people across the city come together to pray for children in foster care. RSVP to Mindy McDonald at mmcdonald@buckner.org. 129 Brentwood Avenue; 6 p.m.
May 23….The Lubbock Moonlight Arts Academy Registration – All are invited to an open-house registration night to learn about the summer camps, meet the faculty, register for classes, and enjoy a vocal performance by Moonlight Directions (a Moonlight Musicals group of high-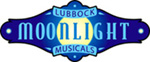 school students from the Lubbock area) from 7:15 – 8:15 p.m. This is a great opportunity for kids ranging from age 5 to 18 to register and ensure a spot in one of our summer camps before they are full! And, don't forget about our discount opportunities. Discounts are available for families with two or more enrolled children. Also, come Thursday night and learn about our referral discount. For those interesting in participating in these summer camps but unable to attend Thursday's event, registration is available online at www.lubbockmoonlightmusicals.org. For additional information, please contact Brent Wheeler at 806-470-7282. The Refuge Church, 4308 58th Street; 6 – 8:30 p.m.
May 23….Lubbock Fun Club Singles "SOS" Ice Cream Social - Come and enjoy friends and food at Holly Hop Ice Cream Shoppe. There are no reservations required. The Holly Hop serves homestyle sandwiches, chili dogs, personal pizzas and delicious soup...as well as yummy, homemade ice cream and tasty parlor treats! Come have a great time with the gang! Tell a friend or bring a friend...but whatever you do, don't miss this fantastic opportunity to share good times with friends! 3404 – 34th; 6:30 p.m.



May 23….McPherson Cellars Patio Nights - Join us in the courtyard and relax with friends or family over a glass or bottle of wine, Crusty's Wood Fired Pizza, and live music. *weather permitting. This Thursday is the 2010 Cabernet Sauvignon Release Party. Join us in celebrating the release of our new Cabernet Sauvignon! Complimentary tastings May 23rd from 4-7 p.m. in the Tasting Room. McPherson Cellars, 1615 Texas Ave; 7 – 10 p.m.



FRIDAY through SUNDAY



May 24–26….Lubbock to Oklahoma: You Can Help - This weekend, Pheasant Ridge Winery invites you out for wine tastings for the Memorial Day weekend. Here is how you can help: If you donate a minimum of to the Recovery for the Moore, Oklahoma community fund, you will receive a FREE wine tasting. A basket with some great goodies will be raffled off as well! Call 806-746-6033 for more info. Pheasant Ridge Winery, 3507 East CR 5700; Friday and Saturday 12 p.m. – 6 p.m. and/or Sunday 1 p.m. – 5 p.m.

May 24-25 (Adult cast); and May 26 (Children's cast)….Cactus Theatre: "All Shook Up" - These performances represents the culmination of the semester's study of the Cactus Kids Theatrical Company. The students will shadow the adult

performers of the first four performances of the series and will be featured in the last weekend's performances. In the musical,"All Shook Up", written by Joe Dipietro, a guitar -playing roustabout rides into a square little town in a square little state and changed everything and everyone he meets. Inspired by and featuring the songs of Elvis Presley, this hip-swiveling, lip-curling musical fantasy will have you jumpin' out of your blue suede shoes with such classics as "Heartbreak Hotel, " Jailhouse Rock" and "Don't Be Cruel". Tickets are .00 and can be purchased at 762-3233 or online at catustheater.com. Cactus Theater, 1812 Buddy Holly Ave; 7:30 p.m.


SATURDAY Only



May 25….Silent Wings Museum Atomic Era Day – This class is for ages 8 and up. Participants will harness the power of rocketry, be a part of the Civil Defense team and design their own Buck Rogers ray gun. Pre-registration is required by Friday, May 24th...so don't wait! For more information call 775-3047. Silent Wings Museum, 6202 N. I-27; 10:30 a.m.- Noon.



MONDAY Only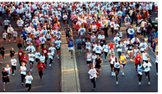 May 27….Summer of Sharing Fun Run - The Summer of Sharing Fun Run is free to enter but participants are asked to bring a bag of non-perishable food items. The food will be collected at the Fun Run and is part of a larger food drive to benefit the South Plains Food Bank. Please register at summerofsharing.blogspot.com. The Fun Run will be at the south end of Mackenzie Park and consists of a 5k and a 1 mile run/walk. Activities begin at 8 a.m. and the run starts at 9 a.m.



May 27….Guitar Lessons at Buddy Holly Center - Beginning and intermediate guitar lessons will be held at the Buddy Holly Museum on each Monday in the month of May. Beginning guitar lessons for ages 10+ are each and held from 6 – 7 p.m. Intermediate guitar lessons for ages 10+ are each and held from 7 – 8 p.m. Call the Buddy Holly Center for more information at 806.775.3562 or visit www.buddyhollycenter.org. Buddy Holly Center, located at 1801 Crickets Avenue.



Kids' Summer Camp Preview:
This Week's Listings Feature Three Varied Types of Offerings....



Science Spectrum Summer Camps
Where Summer is a BLAST! You won't want to miss out on these all new amazing science camps, from Space Camp
and Robotics to CSI and Super Hero Science, Summer has never been this much fun!

There are camps offered from ages 4 to 12 all Summer long. Check out the full list of offerings at www.sciencespectrum.org, but don't delay because camp reservations are filling fast! 806-745-2525.



Pinspired Kid's Summer Camps

June 10th - June 14th &
August 5th - August 9th
Age range: 5-12 years old
Cost: 0 per child, with a 25% discount for additional children
Details: Kids will be split into two groups so that the 5-8 year olds and 9-12 year olds will be working on separate projects. Both the June and August sessions have the choice of 8:30 a.m. – 12 p.m. or 1 p.m. - 4:30 p.m. A deposit is required for each child. Small projects will be taken home daily, in addition to a medium size project and a large project (school locker) that they will work on throughout the week. Locker delivery can be arranged in advance. Children will be taught workshop etiquette, tool rules, and absorb an endless amount of hands-on experience working with power tools, measurements, paint instruments, etc.

** June session reservations will be taken until Wednesday, June 5th.
** August session reservations will be taken until Wednesday, July 31.
Call the shop at 806.778.6845, message us through Facebook, http:www.facebook.com/getpinspired, or pay through PayPal on our website, http://getpinspired.com/pay-online.html, to make your child's reservations today!!!



The National Ranching Heritage
14th Annual Summer Youth Classes

July 15 - 19....Classes start on July 15 and end on July 19. Students will choose from a variety of 12, fun heritage education classes where they can learn about quilting, cowboy life, pioneer living, western art and the legends of the West. The purpose of the summer youth program is to preserve the history of ranching by providing a unique learning experience for students in grades kindergarten thru 5th.

Classes meet Monday through Friday for 90 minutes each at the National Ranching Heritage Center, 3121 4th Street. Tuition is per class, per class for Junior Rough Riders. For more information, visit www.nrhc.ttu.edu or contact Emily Wilkinson at emily.wilkinson@ttu.edu or 806.742.0498.



This Week's Trivia Question.....



This week, 1 winner will receive a family 4 pack to the Science Spectrum and Omni Theater.
To win these tickets, answer the trivia question below and email it to us at info@lubbockfunclub.com using the fun phrase "Spectrum of Summer Fun" as your subject title.
The Question: According to government statistics, which three (3) fresh fruits/vegetables outsell all others during the course of summer?
The deadline for this contest is Monday at 10 a.m. and the winner will be contacted later that day. Please....we ask that you only enter the contest once to be fair to everyone out there : )
Be sure to include your daytime contact info in the body of the email...including your cell phone number or a daytime landline so we may contact you easily if you are the winner. We'd like to know if you live in Lubbock or in the surrounding area, so please include your hometown.
Good luck to everyone!


Got an idea especially for the ladies?
steph@lubbockfunclub.com
Got an idea to promote something just for the guys?
shane@lubbockfunclub.com
Special event coming up? Send us the details!
info@lubbockfunclub.com

Go to CALENDAR OF EVENTS for even MORE fun things to do!


Many more UPCOMING FUN THINGS TO DO are listed on our website...lots further out than the weekly postcard. Click here to go to our CALENDAR OF EVENTS for more info on these activites and MORE>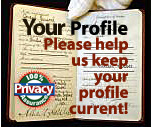 UPDATE YOUR PERSONAL SETTINGS ... see link below Every email you receive from us has an opportunity to change your email, update your address or add in custom profile choices. Be sure your 100% confidential profile is complete. It helps us be of better service to you. Thanks!
To unsubscribe...click on UPDATE YOUR PERSONAL SETTINGS at the same location and choose "No Lists."
If you are having trouble seeing the photos, read our online version
If you are having trouble seeing the photos, read our online version.