March 6, 2014


THURSDAY Only



March 6….Lubbock Fun Club Singles "SOS" Monthly Dinner - Come and enjoy friends and food at the Rib Crib. As always, let us know you are joining us, so they can have appropriate wait staff and seating! RSVP by email to – sossingles45@yahoo.com or Robbie, 790-7578 or Jan at 778-0419. Come have a great time and share a meal together! Tell a friend or bring a friend...but whatever you do, come join the fun with our group! Rib Crib, 8211 Slide Road; 6:30 p.m.



FRIDAY Only

March 7….First Friday Art Trail - See the regular art venues...plus the exciting monthly additions showcasing art and artists downtown and throughout Lubbock. Catch a trolley or bus at many of the locations or pick up a FFAT map at any of the venues to see the art that can be

found throughout the community each month during the event. First Friday Art Trail trolleys run continuously in downtown Lubbock during FFAT hours. Trolleys are free and you will find a "trolleyteer" on each trolley who is a treasure trove of info about FFAT and the arts in Lubbock and will help you navigate with ease. For more info and complete schedule click HERE! The trail runs throughout downtown and the Depot District from 6-9 p.m.

March 7….Friday Night Kids' Fiesta - Maxey Community Center will host their monthly Friday Fiesta kids' party/parents' night out. This month's theme is March Madness with everything Irish! The kids will enjoy pizza, drinks, and a sweet treat! Ages 6-12 are welcome. The cost is /child or /two children. Pre-registration is required by Thursday, March 6. Call (806) 767-3796 for more info. Maxey Community Center, 4020 30th St; 6 – 10 p.m.



FRIDAY and SATURDAY

March 7-8….CATS Playhouse Presents: "The Pageant Play" - Welcome to the hilarious, terrifying and surreal world of child beauty pageants. Pinky Corningfield will do anything to make sure her little angel wins the ultimate title, Supreme Queen. When Marge, a newcomer to the

pageant circuit, shows up and starts grabbing all the glory, Pinky and her minions, Bob and Bobby, use some unorthodox methods in order to ensure her darling, Chevrolet, is victorious. Glitz. Glamour. Kidnapping. Money. Really, really small false teeth. Starring Erin Castle, Danielle DeLisle, Reagan Sudduth, Zachery Kocurek, Meredith Marchante, and Kailee Salas. Ticket Prices: for adults and for students & seniors. Visit www.catsplayhouse.com to make reservations! C.A.T.S. Playhouse. 2257 – 34th Street. Doors will open at 7 p.m. Show starts at 7:30 p.m.

March 7- 8….Lubbock Symphony Orchestra: Classical 4 - Spring at the LSO will be marked by a musical change of seasons and performances by the orchestra of three of Russia's greatest composers. These unconventional musicians utilized their craft to transform their

respective political and social landscapes. Maestro Cho will open these concerts with Introduction and Gopak to The Fair at Sorochinsk by Modest Mussorgsky. The LSO will then be joined by pianist Rufus Choi in a performance of one of the piano repertoire's most beloved selections, Piano Concerto No. 1, Op. 23 in Bb minor by Tchaikovsky. A graduate of The Julliard School, Mr. Choi has been heralded for his "energized white-hot pianism." The evenings will build to a climax with Symphony No. 5, Op. 47 in D minor by Dmitri Shostakovich. Russian pride and power will be on full display at these extraordinary performances. For tickets visit http://www.lubbocksymphony.org or call 807-762-1688. Lubbock Memorial Civic Center Theatre, 1501 Mac Davis Lane; 7:30 p.m.


SATURDAY Only

March 8….Arboretum Second Saturday Program: "A Cook's Garden" - What types of plants should you include in "a cook's garden"? Which plants are best to grow for winter storage, drying, canning or sharing with friends and family? Dr. Ellen Harp will demonstrate which plants are "must haves" for someone who enjoys cooking with fresh ingredients or having a sustainable, productive landscape. Admission is free. Lubbock Memorial Arboretum, 4111 University Avenue; refreshments at 9:30 a.m. and the program begins at 10 a.m.



March 8….Eddie Dixon Sculpture Demonstration - Nationally known sculptor Eddie Dixon will demonstrate his sculpting process. For all ages. Admission is free. For more information call 806.775.35621. Buddy Holly Center, 1801 Crickets Ave,1 p.m. – 3 p.m.

March 8….Severe Weather Awareness Day - The Student Chapter of the American Meteorological Society at Texas Tech University, along with KCBD News Channel 11, the National Weather Service, and the Science Spectrum, will be hosting Lubbock's Eighth Annual Severe Weather Awareness Day. Activities will include hands-on weather experiments for kids of all ages, live weather demonstrations with tornado and lightning simulators, information on severe weather

preparedness, and door prizes. Storm Chasing vehicles, weather instrumentation from Texas Tech's Severe Storm Research Team as well as a mobile Doppler radar will be on-site and open for all to see. Special OMNI Theater screenings of the film Tornado Alley will also be featured in celebration of the day's events. Tornado Alley lets audiences ride along with tornado researchers and chasers and get closer to real tornadoes than most would ever dare!
For additional film information visit www.tornadoalleymovie.com.
Forecasters from the National Weather Service (NWS) office that serves the South Plains area, whose regional offices are located in the Science Spectrum building, will also be providing a Skywarn Storm Spotter Training, and Tornado / Severe Weather Safety Talks to the public.
NWS Skywarn Storm Spotter Training – 1 p.m.
NWS Tornado Safety Talks – 11:30 and 3:30 p.m. (approx. 30 mins. per)
Come out and meet John Robison, Steve Divine, Cary Allen and Cutter Martin from the KCBD weather crew for a weather-filled day of fun! This is a *FREE event for the general public and will be located in the Science Spectrum's main lobby and Exhibit Hall.
*Standard ticket rates apply for all OMNI Theater films and museum admission.

Showtimes for Tornado Alley on Sat., March 8th will be 1, 3 and 5 p.m.
General Admission Ticket Prices for OMNI films:
.00 Adults
.50 Seniors (60+)
.50 Children (ages 3-12)
Science Spectrum Museum & OMNI Theater
2579 S. Loop 289; 10 a.m.- 5 p.m.



March 8….Lunafest – The Louise Hopkins Underwood Center for the Arts presents short films by, for and about women. Tickets are .00 and can be reserved by calling 806-762-8606. For more information visit lunafest.org. LHUCA, 511 Avenue K; Showtime is 3 p.m. with a reception at 5 p.m.

March 8….Cactus Theater: Women Of Lubbock Music - For the first time at the Cactus Theater, we are featuring an incredibly talented and musically diverse group of the finest female singers in West Texas! From Country to Blues to Jazz to Rock to pure-bred original West

Texas Music, you'll hear it all .... done like only Lubbock women can! Featuring: Terri Caldwell, Miz Ayn, Sheena Fadeyi, Cami Caldwell, Amber Pennington, Joy Harris, Lindsay Boreing, Ingrid Kaiter, Lesley Sawyer, Gypsy Jane, Avery Guyear, Bonny McRae and Yellow House Canyon. Tickets are $ 20.00. For more information visit www.cactustheater.com or call 806.762.3233. Cactus Theater, 1812 Buddy Holly Ave; 7:30 p.m.



SUNDAY Only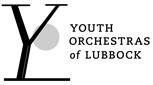 March 9….Youth Orchestras of Lubbock Spring Concert - The Youth Orchestras of Lubbock's mission is to provide an exceptional music education experience to the members of the orchestras; provide artistic performances that enrich the lives of developing musicians, the community and the region; and to work cooperatively with public and private schools and independent music teachers in a continuing effort to provide musical development for youth. Free admission to this event. For more information, please visit youthorchestrasoflubbock.org. Lubbock Memorial Civic Center Theater, 1501 Mac Davis Lane; 3 – 5:30 p.m.



Citibus "Ride Free" Program Allows Riders to Explore Lubbock!

What's it all about? The idea behind this new offer is to promote going green, saving money and seeing Lubbock from a whole new perspective!

All you do is plan a trip around town and jump on the bus. You can plan a trip using our Trip Planner at www.citibus.com - to the mall, on to lunch and a movie and then home again. With over 800 bus stops and service every 30 minutes during peak times M-S, give it a try for a fun family outing.

March 8 Saturday- Daylight Savings Day (Observance)
April 22 Tuesday - Earth Day Show Me Your E and Ride For Free
May 4 Saturday - Lemonade Day
May 10 Saturday - Mothers Day (Observance)
May 26 Monday - Memorial Day Citibus Closed
June 14 Saturday Fathers Day (Observance)
July 4 Friday - Independence Day Citibus Closed
August 2 Saturday - International Friendship Day (Observance)
September 1 Monday -Labor Day Citibus Closed
October 31 Friday - Halloween Boo Bus Ride Free
November 4 Tuesday - Election Day Ride Free
November 11 Tuesday - Veterans Day Veterans Ride Free
November 24 Monday - December 5 Friday South Plains Food Bank Free Ride Starts.
1 can of food = 1 way pass
2 cans of food or nonperishable food item = 1 full day pass
3 cans of food or nonperishable food item = 1 scheduled ride on CitiAccess
November 27 Thursday - Thanksgiving Day Citibus ClosedDecember 25 Wednesday - Christmas Day Citibus Closed



Looking Ahead in the Calendar....

March 14….New Neighbors Club Monthly Luncheon
March 14 -15….Viva Aztlan Festival
March 14-15; 21-22…Dinner Theatre: Marry Me A Little
March 15….Live! Roller Derby
March 16….Cactus Theater: 60's/70's Nostalgia: Part 3
March 17….Celtic Ensemble in Daytime St. Patty's Concert
March 17….Foxtails Brigade in Concert
March 17–21…Arboretum Spring Gardening Camp for Kids
March 17 -21….Spring Break- Kids Camp at The Mud Room
March 19 – 22….Just Between Friends 2014 Spring Sale
March 22….Silent Wings Museum Swing Dance
March 22-23….Silver Spur Gun and Blade Show
March 27-29….72nd Annual ABC Rodeo
March 28…TTU Presidential Lecture/Performance Series
March 28….Cactus Theater: Joe Ely Unplugged
March 29….The Color Run
March 29….Cactus Theater: Guy Forsyth



Got an idea especially for the ladies?
steph@lubbockfunclub.com

Got an idea to promote something just for the guys?
shane@lubbockfunclub.com

Special event coming up? Send us the details!
info@lubbockfunclub.com

Go to CALENDAR OF EVENTS for even MORE fun things to do!



Many more UPCOMING FUN THINGS TO DO are listed on our website...lots further out than the weekly postcard. Click here to go to our CALENDAR OF EVENTS for more info on these activites and MORE>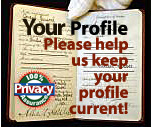 UPDATE YOUR PERSONAL SETTINGS ... see link below Every email you receive from us has an opportunity to change your email, update your address or add in custom profile choices. Be sure your 100% confidential profile is complete. It helps us be of better service to you. Thanks!
To unsubscribe...click on UPDATE YOUR PERSONAL SETTINGS at the same location and choose "No Lists."
If you are having trouble seeing the photos, read our online version
If you are having trouble seeing the photos, read our online version.