April 16, 2015

THURSDAY thru SUNDAY



April 16 - 19….South Plains Bluegrass Festival - Sponsored by First Christian Church of Levelland, Texas. Featured bands are Triple L, From the Heartland, Texas Country, 2nd Time Around, Hanks & Company, Pecos Valley, and The Batten Family. There will be craft booths and door prizes. Don't forget to bring your lawn chairs. Electric RV Hookups are available on a first come first serve basis for /night. Thursday starts at 6:30 p.m., admission is free. Friday starts at 6 p.m., admission is .00. Saturday starts at 10:30 a.m., admission is .00. Sunday starts at 9 a.m., admission is free. Weekend passes are available for .00. Please no drugs or alcohol. First Christian Church of Levelland, 150 W. State FM 2306 (North of Levelland, off Highway 385.



FRIDAY and SATURDAY

April 17 - 18 (Repeats April 24 - 25)....CATS presents: Faith County - Somewhere in the middle of nowhere in the south, there's a place where

the bee-hive hairdo is still the rage and Saturday nights are reserved for the tractor pull in nearby Pickler. A colorful collection of good ole' country folk gather 'round for this year's county fair, and there's stiff competition in the arts and crafts category. This play was written by Mark Landon Smith and directed by Mackenzie Mealem. Doors will open at 7:00 pm and showtime is 7:30 pm. Tickets: for adults and for students/seniors. Children and Adults Theatrical Studio, 2257 34th Street.



SATURDAY Only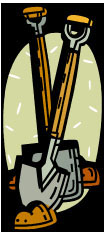 April 18….Xeriscaping in the South Plains Workshop - Are you interested in learning the best ways to be water wise in your landscape while maintaining curb appeal? Have you ever considered catching and using the rain that falls on your roof? Join rainwater harvesting and xeriscape design expert Billy Kniffen as he talks about how to turn your landscape in a beautiful xeriscape here on the South Plains! Additionally, the Lubbock Master Gardeners and other local experts will be leading breakout sessions about water wise plant selection, water wise turf management, and redesigning your landscape. It will be a GREAT opportunity for you to ask questions specific to your home. Feel free to bring pictures of your landscape so we can better address your interests and situations! Doors will open at 8:30 AM and refreshments will be provided. The workshop will cost , payable at the door. For more information contact the Texas A&M AgriLife Extension Service – Lubbock County office at 806-775-1740. Texas A&M AgriLife Research and Extension Center, at 1102 E. Farm-to-Market Road 1294; 9 a.m. until Noon.

April 18….National Ranching Heritage Center Hosts Inaugural Quailapalooza - With the quail being an important part of the South Plains ecosystem, children will have the opportunity to learn more about this bird. Children 6-12 years old will have a hands-on opportunity to see how scientists study quail during the inaugural Quailapalooza. "For many ranchers, the northern bobwhite quail is a treasured rangeland inhabitant," said Brad Dabbert, a Texas Tech University professor of natural resources

management who will share his knowledge with some of the area's youngest students. "Unfortunately, bobwhite populations are declining throughout their historic range in Texas." The NRHC will partner with the Department of Natural Resources Management at Texas Tech to host a hands-on educational presentation for children focusing on Northern Bobwhite Quail and the science behind studying this ecology. Dabbert and Texas Tech graduate students will give participants the opportunity to see live adult quail and chicks, learn about thermal cameras and radiotelemetry, observe a quail nest and eggs, learn what quail eat and how scientists capture them, and see how scientists use cameras to study bobwhites and quail predators. The program is free to NRHC Junior Roughriders and for non-members. Limited space is available. To register for the event, contact NRHC Director of Educational Programs Julie Hodges at (806) 742-0498 or julie.hodges@ttu.edu. National Ranching Heritage Center, 3121 4th St; 1-3:30 p.m.


SATURDAY & SUNDAY

April 18 - 19….37th Annual Lubbock Arts Festival – Everyone is welcome to enjoy the Exhibit Hall with over 150 visual artists from across the nation selling their work; juried gallery; local demonstrating artists. There will also be singers and musicians; theatrical performances and various dance groups and styles performing throughout the day. Children can make and take art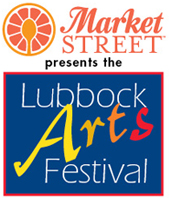 projects. Texas Tech Art and Architecture students will exhibit current work. Be tempted to rethink the definition of color, geometry, material, space and environment as these students share a glimpse into their creative process. Storybook Theatre of Texas will feature a professional children's theatrical performance of "Country Mouse, City Mouse." Seating is first-come, first-served. Doors open 30 minutes prior to performance. FREE entry with Arts Festival general admission. View a photography and video exhibit of deep sea scenes and animal life by featured artist, Berkley White. Free public performances by Santa Fe Opera Spring Tour will be featured as well as a special ticketed performance by Riyaaz Qawwali, South Asian musical ensemble. Admission to the Arts Festival is Adults | Children. For more information visit www.lubbockartsfestival.org. Lubbock Memorial Civic Center, 1501 Mac Davis Lane; Saturday: 10 a.m. – 7 p.m., Sunday: Noon – 5 p.m.


SUNDAY Only

April 19....A Place for Us Greyhounds Meet & Greet - April is National Adopt a Greyhound Month and our organization is hosting a Meet and Greet at Greyhounds available for adoption will be there as well as Greyhounds that

have found their homes. King Tut--who was taken in by a loving family when he showed up on their doorstep, in Lubbock, will be there to celebrate his recovery from an injured leg and life on the streets. See his Facebook! https://www.facebook.com/kingtut.bilbrey?fref=ts
Also, at the event - Pete, a retired racing greyhound, will make an appearance. He is available for adoption and weighs in at a whopping 88 pounds! Call 806-787-8530 for more information or email inquiries to: aplaceforusgreyhounds@yahoo.com. Event takes place at PetSmart located at 6046 Marsha Sharp Freeway. The event will be held from 1:00 - 4:00 p.m.



Last Week's Trivia Answers.....

Question #1: In addition to Michelle Williams, can you name the other two former members of the pop group Destiny's Child?

Answer: Beyonce Knowles and Kelly Rowland were the other members of the hitmaking group from Houston.

Winner: Paula S. of Lubbock


Question #2: In addition to his paintings, artist Andy Warhol produced an unusual film featuring the solitary image of what iconic structure ?

Answer: Empire State Building

Winner: Jordyn M. of Lubbock



Looking Ahead in the Calendar....

April 22….YWCA Leadership for Women: Legacy Luncheon
April 25….Ladies Spring Event
April 25….Fish & Foosball
May 1 – 2….Lubbock Symphony Orchestra: Carmen
May 1-3, 8-10, 15-17….Crimes of the Heart
May 2….Running the Ropes
May 2 - 3….Gem and Mineral Society's 57th Annual Sale



Many more UPCOMING FUN THINGS TO DO are listed on our website...lots further out than the weekly postcard. Click here to go to our CALENDAR OF EVENTS for more info on these activites and MORE>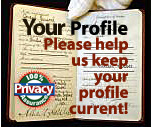 UPDATE YOUR PERSONAL SETTINGS ... see link below Every email you receive from us has an opportunity to change your email, update your address or add in custom profile choices. Be sure your 100% confidential profile is complete. It helps us be of better service to you. Thanks!

To unsubscribe...click on UPDATE YOUR PERSONAL SETTINGS at the same location and choose "No Lists."

If you are having trouble seeing the photos, read our online version
If you are having trouble seeing the photos, read our online version.