August 11….2016 Summer Showcase Series - The Buddy Holly Center is gearing up for another summer of music and fun with the 2016 Summer Showcase Concert Series. This week, Wade Parks plays Americana/Folk. Summer Showcase 2016 is free to the public. There will be a cash bar, food and beverages available for purchase. Please, no outside beverages are allowed. Performances are every Thursday evening from 5:30 pm – 7:30 pm in the Meadows Courtyard, 1810 Crickets Avenue.





August 12….Songwriters: Ryan Todd Garza &Caleb Jude Green - Join us as we spotlight these refreshingly creative singer-songwriters as they share their musical journey and the stories behind their songs. Individually and collaboratively, these two storytellers shine a light on the creative process that goes into crafting lyrics, melody and rhythm. You'll thoroughly enjoy the musical spirit that these two artists embody in their work - and the genuine, free-flowing camaraderie they share onstage. Reserved seating only $10 for floor seating; special $8 balcony seats (excluding box seats) for this special night of song. Please contact the box office at 806-762-3233 or visit http://cactustheater.com/ to purchase tickets. Cactus Theater, 1812 Buddy Holly Avenue; 7:30 p.m.




August 12-13 (Repeats Aug. 19-20) …. Moonlight Musicals Presents: "Carousel" - For the finale of Lubbock Moonlight Musicals 11th summer season, the timeless Rodgers and Hammerstein musical, Carousel, will be presented in the beautiful Moonlight Musicals Amphitheatre. Carousel was the second musical penned by the team of Richard Rodgers and Oscar Hammerstein II, with their first being Oklahoma! in 1943. Carousel opened on Broadway on April 19, 1945, with an initial run of 890 performances. Featuring such well-known tunes as "If I Loved You", "June Is Bustin' Out All Over" and "You'll Never Walk Alone", Carousel is a musical masterpiece with a timeless message of love, hope, and forgiveness. Join Lubbock Moonlight Musicals this August for a Carousel-ride you will never forget. Picnics and coolers welcome! For tickets visit Select-A-Seat at http://www.ticketsage.com/ or call (806) 770-2000. Moonlight Musicals Amphitheatre, 413 East Broadway; Gates open at 7 p.m., and the performance begins at 8 p.m.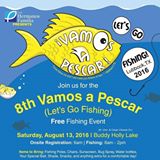 August 13….8th Annual Vamos a Pescar - Bring your lawn chairs, sunscreen and water bottles and join us at this annual family fishing event. This is a free event for all ages. Pre-register online for the event at: letsgofishinglubbock.com or register on site the day of event. For more information call 792-1212. Buddy Holly Recreation Area, Off of N. University on Cesar Chavez Dr.


Many more listings can be seen by clicking the "Calendar" tab at the top of this page!









August 13….Lubbock Downtown Farmer's Market - Held each Saturday, June through October, this unique gathering of area producers, specialty food and beverage providers and select artisans specializing in homegrown or homemade. Held in the Depot District area, this weekly event has become a highlight of the summer months and offers something for everyone. Support your local growers and be part of the "locally produced" movement. Be there at 9 a.m. – produce is available until vendors sell out! Tornado Gallery,1822 Buddy Holly Avenue; 9 a.m.





August 13….A Tribute to Garth / Keith Whitley / Reba / Alabama - Garth Brooks became the biggest-selling recording artist in the history of country music with smash hits like "Friends In Low Places", "The Dance" and "Shameless". Keith Whitley burst onto the national scene with the hits "Miami My Amy", "When You Say Nothing At All" and "Don't Close Your Eyes". Reba McEntire - the redhead vocal powerhouse who morphed into the superstar who only needs ONE name - dominated the female awards category for nearly three decades. Alabama - the most successful group in the history of the country genre - scored an astounding 41 chart-topping hits from the late 1970s into the new millennium. Join the Stars of the Cactus as they deliver this timeless tribute to four of country's greatest all-time hit-makers. Reserved floor seats for this night of country classics are only $20; reserved balcony seats (excluding reserved box seats) are only $15....so get your tickets today! Please contact the box office at 806-762-3233 or visit cactustheater.com to purchase tickets. Cactus Theater, 1812 Buddy Holly Ave; 7:30 p.m.

August 13….Hot August Nights Concert Series – Come out and enjoy Doodling Hogwollops and Sugarwitch. Due to a 90% chance of rain on Saturday the Doodlin' Hogwallops/Sugarwitch show has been moved to THE SHACK at 2309 N. Frankford Ave in Lubbock. Doors will remain at 9 p.m. Cover changed to $8. No meal but bar open..




August 14….11th Annual K-9 SplashFest - CALLING ALL DOGS! What could be more fun than a splash party for your dogs! Join Parks and Recreation for their 11th Annual K-9 SplashFest! Dogs must have proof of current vaccinations or 2016 tags and be on a leash. Aggressive dogs and females in season will not be admitted. Cost is $2.50 for adults, $2 youth 17 and under, and dogs get in free! Contests include the Swimsuit (costume) Competition, Retrieving, 25-Yard Swim Race and Diving. For more information, call (806) 775-2670. Clapp Pool, locaated at 46th and Avenue U; 1 - 5 p.m.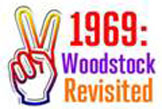 August 19….1969: Woodstock Revisited - Travel back to that magical moment in time that forever changed the lives of all who were part of the landmark concert event that took place in August of 1969. During that legendary 4-day event, 32 acts performed outdoors before an audience of 400,000 people in what is widely regarded as one of the most pivotal moments in popular music history. Acts originally performing at Woodstock included Crosby Stills Nash and Young; The Who; Creedence Clearwater Revival; The Grateful Dead; Joe Cocker; The Band; Blood Sweat & Tears; Joan Baez; Janis Joplin; Santana; Sly and the Family Stone; and, of course, Jimi Hendrix. Cactus favorite Dustin Garrett returns to play lead guitar and produce this show with a stellar lineup of guest vocalists as the musical highlights of Woodstock are re-created in the intimate surroundings of the Cactus Theater. Don't miss this very special Cactus production - ONE NIGHT ONLY - on the anniversary weekend of the original event! Reserved floor seats $20; balcony seating (excluding reserved box seats) only $15. Please contact the box office at 806-762-3233 or visit http://cactustheater.com/ to purchase tickets. Cactus Theater, 1812 Buddy Holly Avenue; 7:30 p.m.

August 19-20 (Repeats August 26-27; Sept 2-3)….C.A.T.S. Playhouse Presents" Winnie the Pooh" - Winnie-the-Pooh is Christopher Robin's fat little "bear of very little brain" who would like to drift peacefully through life, humming tunes and stopping frequently to eat "a little something." However, he finds himself involved in all sorts of frantic adventures, assisted by such friends as the dismal Eeyore, Piglet and Rabbit, with his countless relations. Pooh's intentions are always the best, but his passion for honey and condensed milk keeps getting him into trouble. When friend Piglet gets roped into Kanga's household and Kanga starts bathing him (with soap!) and forcing down spoonfuls of Strengthening Medicine, Pooh wants to fly to the rescue, but he's had so many snacks he gets stuck in the door. Directed by Pat Price. To purchase tickets visit http://www.catsplayhouse.com/. C.A.T.S. Playhouse, 2257 34th Street; 7:30 p.m.