November 27…Tribute to Michael Jackson, Elton John, Prince and Guns 'N Roses - The Cactus Theater is known for debuting cutting edge upcoming young singers and musicians as they develop their talents right here in Lubbock. Join newcomers Steven Shedd and Corey Godfrey as they pay tribute to Michael Jackson, Elton John, Prince, and Guns N' Roses! With this show, these two artists are testaments to the Cactus reputation. With Steven's virtuoso skills on the piano and electrifying vocals, he will only complement the exciting and fine tuned voice of Corey Godfrey. Dustin Garrett, the Lubbock Texas Rhythm Machine, fabulous lighting, the best acoustics, and even smoke for effect… it's all LIVE at the coolest concert venue in West Texas! Please contact the box office at 806-762-3233 to reserve tickets. Reserved seating. Cactus Theater, 1812 Buddy Holly Ave; 7:30 p.m.





November 27-29; December 3-6, 9-13, 15-23, 26….The Polar Express - The Polar Express™ returns to the West Texas & Lubbock Railway, recreated to match all the sights and sounds of the beloved story. Picture the excitement of children dressed in pajamas with golden tickets clutched in their hands as they board the train and prepare to embark on their journey to the North Pole. The story begins when the Conductors calls "All aboard" and punches children's golden tickets. Little faces will peer out the train's windows as we pull out of the station on our way to the North Pole. Each guests will hear the sounds of the motion picture soundtrack as the story reading begins and the book's characters come to life. Dancing chefs will serve hot cocoa and cookies to all riders in a merry fashion as the doubting hobo wanders through the train. The train stops where children will behold the magic of the North Pole from their warm train seats. With a jolly "Ho, ho, ho" Santa waves to everyone and climbs aboard where he will greet each child and present them with the iconic silver sleigh bell (only believers can hear its ringing). Christmas carols will be sung as we return back to the station after a memorable ride that sets the tone for the whole holiday season. Join us in this annual event sure to become one of your family's treasured traditions. For complete information or to purchase tickets visit https://www.westtexaspolarexpressride.com/ . Wolfforth Depot Station, 103 North Steck Avenue, Wolfforth, TX. Departure times are at: 4:30 p.m., 6:30 p.m.; 8:30 p.m.
NOTE: not all departures times occur on each operating day.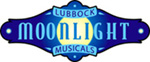 November 28 - 29…. Lubbock Moonlight Musicals presents "Beauty and the Beast" - "Be our guest" for Lubbock Moonlight Musicals' newest Moonlight Broadway production, Disney's Beauty and the Beast! Featuring music from the immortal Disney film, as well as many new songs, Beauty and the Beast tells a "tale as old as time" of young provincial woman, Belle, and her search to find the love she has only glimpsed amongst pages of her beloved books. Similarly searching, though for vastly different reasons, a spell-bound young prince, now only known as the Beast, must learn the true meanings of love before time runs out and the last petal falls. After more than 5,000 performances on Broadway, vast numbers of international productions, and many tours; Lubbock Moonlight Musicals is very proud to locally produce a professional, Moonlight Broadway presentation of Disney's Beauty and the Beast! Following previous Moonlight Broadway productions of Les Misérables in November 2013, CATS in November 2014, and Mary Poppins in May of 2015; Disney's Beauty and the Beast will enchant audiences of all ages. Once again, Lubbock Moonlight Musicals will coordinate this production to coincide with the Junior League of Lubbock's annual Holiday Happening at the Lubbock Memorial Civic Center. Tickets on sale through Select-A-Seat at (806) 770-2000. Lubbock Memorial Civic Center Theatre, 1501 Mac Davis Lane; 7:30 p.m. Saturday evening and 2 p.m. on Sunday.




Many more listings can be seen by clicking the "Calendar" tab at the top of this page!