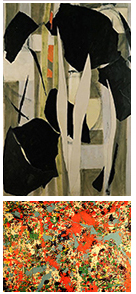 April 23….Saturday Lectures at LHUCA: The Relationship of Art - Jackson Pollock and Lee Krasner with Christian Conrad - Jackson Pollock and Lee Krasner are two of the most important figures in contemporary and American art. Both artists worked in Abstract Expressionism and were part of the changing idea of what a modern painting should be. In addition to being artists, Pollock and Krasner were married, creating a dynamic relationship between their art. We will examine these artists' turbulent lives and marriage, as well as their artwork, in a discussion-based lecture. Join the conversation at Saturdays @ LHUCA as we explore Pollock and Krasner in comparison. Saturday Lectures at LHUCA are an informal conversation over the life and work of contemporary artists. It's a stress-free opportunity to examine the art and ideas that underlie much of the modern art world. Attendees are encouraged to ask questions and join the conversation. This event is free to the public. For more information visit www.lhuca.org. LHUCA, 511 Ave K; 11:30 – 1 p.m.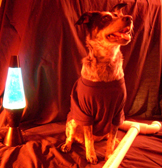 April 23….Easy R Equine Rescue Presents: "Horsin' Around - Come and enjoy many family-fun activities at "Horse Around" for #HelpAHorse Day. There will be booths with kid-friendly activities, rescue horses onsite, metal art for sale, raffle prize drawing, bake sale, food truck (Cheese Chicks). There will also be several wonderful demonstrations to delight both kids and adults featuring working cattledog demo by Amanda Clayton of Portales, New Mexico, trick roping show by Brice Chapman and his "crew" , parade of the horse, showcasing 6 different horse breeds and dressage demo by Premier Park Equestrian Center. There will also be stick horse races for children ages 4 and up. There will be a booth for kids to make their own stick horses. And, so the grown-ups won't feel left out, we will have a race for adults also. Pony Rides will be available at various times throughout the event. Admission fees: $3 Ages 13 and up; $1 Ages 6-12; FREE Ages 5 and under. Tickets will be sold for a small fee for participation in booths/activities. For more information about this event, call 806-928-1403. Lonesome Pine Equestrian Center, 2101 Woodrow Road; Noon to 4 p.m.





April 23…. A Tribute to Kiss, AC/DC, Guns N' Roses - A Cactus-style tribute to the music of Kiss, ACDC & Guns N Roses! Contact the box office at 806-762-3233 to reserve tickets. Cactus Theater, 1812 Buddy Holly Ave; 7:30 p.m.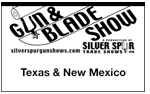 April 23 - 24….Silver Spur Gun and Blade Show – Come and see more than 400 tables with many new vendors. Merchandise includes guns, gun parts and gun-related items, holsters, accessories, clips, grips, books, reloading equipment, knives of all kinds, Western art, Western collectibles, antique guns, military , leather, pursers, jewelry, coins, ammunition, stuff for the ladies and kids. Admission: $6 for adults, under 12 free. Lubbock Memorial Civic Center, 1501 Mac Davis Lane; Saturday: 9 a.m. – 5 p.m., Sunday: 10 a.m.- 5 p.m.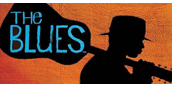 April 24…..Blues Sunday at The Cactus - For many years now The Cactus Theater has wanted to find the perfect opportunity to present Blues music. Here it is!! Blues Sunday at The Cactus featuring the phenomenal blues artist Ana Popovic. Come listen to this wonderful array of cutting edge blues artists including the nationally acclaimed, one and only Ana Popovic, The Dustin Garrett Blues Band, 108 E. Broadway, and the Jenni Dale Lord Band. Don't miss these four incredible blues bands and a wonderful Sunday evening at The Cactus Theater! Contact the box office at 806-762-3233 to reserve tickets. Cactus Theater, 1812 Buddy Holly Ave; 5 p.m.





April 24….Golden Decade: 10 Years with the TTU Celtic Ensemble - Celebrate 10 years of tunes, songs, and dances with the TTU Celtic Ensemble, featuring special vocal guest Dr. Quinn Patrick Ankrum! In a salute to the traditions that they've explored since 2006, the players will offer stylings from England, Ireland, Appalachia, France, and Belgium, including new songs and traditional ballads, solo and group dances, new choreographies, and new compositions. Admission is free. Hemmle Recital Hall, Texas Tech University; 8 p.m.





April 29 -30….Lubbock Symphony Orchestra 2016 Season: Classical Series "Revelation" - After her immensely successful performance last season, virtuoso cellist Maja Bogdanovic returns to the LSO to perform Dvorak's poignant cello concerto in the finale of the 2015-16 Genesis season. Paired with Brahms' stately Academic Festival Overtureand heroic Symphony No. 3 , the sumptuous sounds of these emotional masterpieces will inspire your own Revelation. For more information and to reserve tickets visit lubbocksymphonyorchestra.org. Lubbock Memorial Civic Center Theatre, 1501 Mac Davis Lane;
7:30 p.m.





April 30….Summer Kickoff Family Picnic - Get ready to kick off the summer with your family! All ages are welcome and admission is free. Bring your blankets and lawn chairs and enjoy a picnic in the park. Pick up great information on how to have a healthy and safe summer. Sponsored by MADD and Lubbock Parks and Recreations, Mae Simmons Community Center, 2004 Oak Ave; 11 a.m.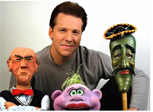 May 3….Jeff Dunham Comedy Concert - Jeffrey "Jeff" Dunham is an American ventriloquist, producer, and stand-up comedian who is at the top of his game and performing to thousands in arenas around the world. He has appeared on numerous television shows, including "Late Show with David Letterman", "Comedy Central Presents", "The Tonight Show" and scores of others - consistently earning the highest ratings among comedy performers. In addition, his loveable characters routinely translate into DVD sales that are among the highest-selling in the entire entertainment industry. Tickets are available at Select-A-Seat at 806- 770-2000 or online at http://www.ticketsage.com/. United Supermarkets Arena, 1701 Indiana Ave; 8 p.m.


Many more listings can be seen by clicking the "Calendar" tab at the top of this page!