September 1….First Friday Art Trail - See the regular art venues...plus the exciting monthly additions showcasing art and artists downtown and throughout Lubbock. Catch a trolley or bus at many of the locations or pick up a FFAT map at any of the venues to see the art that can be found throughout the community each month during the event. First Friday Art Trail trolleys run continuously in downtown Lubbock during FFAT hours. Trolleys are free and you will find a "trolleyteer" on each trolley who is a treasure trove of info about FFAT and the arts in Lubbock and will help you navigate with ease. The trail runs throughout downtown and the Depot District 6 to 9 pm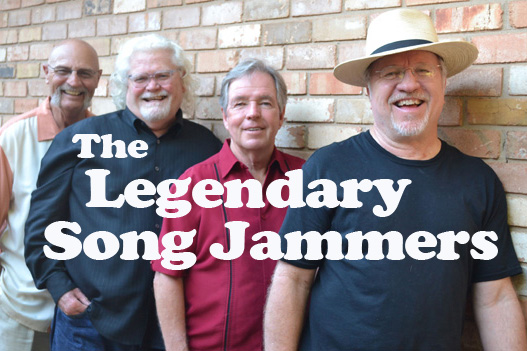 September 1….The Legendary Song Jammers: A Tribute to the Late, Great Marty Robbins - The Legendary Song Jammers is a group of seasoned West Texas musicians with a long history of performing with well-known artists from all over the country. The group consists of lead singer and bass player Jerry Brownlow; lead guitarist Steve " Gittar" Williams; pianist, guitarist and vocalist Cary C Banks; and drummer and vocalist Curtis McBride. Having performed several successful Merle Haggard tribute shows, the group's most recent endeavor is a tribute to legendary singer and songwriter, Marty Robbins. Tickets for the Friday night concert are $20 for reserved floor seats and $15 for standard balcony. Limited box seats available for $40 (includes concessions with ticket). Box office open 3:00-5:30 p.m. daily or call (806) 762-3233 or order tickets online at cactustheater.com. Cactus Theater, 1812 Buddy Holly Ave; 7:30 pm.





September 1 - 2 (Repeats Sept. 8-9)….CATS Playhouse Presents: "A Midsummer Night's Dream" - In August and September, CATS Playhouse will transform into the most enchanted forest in all of theater in Shakespeare's beloved comedy, " A Midsummer Night's Dream." When the merry sprite Puck meddles with a magical love potion, young lovers lost in the woods mysteriously find themselves infatuated with the wrong person in this hilarious, fairy tale fantasia that proves the course of true love never did run smooth. Tickets are $18 for adults, $15 for students and seniors, can be purchased at www.catsplayhouse.com or at the door. CATS Playhouse, 2257 34th St; Performances are at 7:30 pm

Many more listings can be seen by clicking the "Calendar" tab at the top of this page!




September 2….Lubbock Downtown Farmers Market - Looking for best in local produce, handmade and artisan products? If the answer is YES...then visit the Downtown Farmers Market each Saturday at 19th and Buddy Holly Ave from 9 a.m. to 1 p.m. for a taste of downtown Lubbock, and the finest in local produce, meat, dairy, cheese. baked goods and arts. The full 2017 market season will be every Saturday from June 3rd to October 28th from 9 a.m. until vendors sell out. For info, visit lubbockdowntownfarmersmarket.com/. We look forward to seeing you every Saturday at the Lubbock Downtown Farmers Market at 19th Street & Buddy Holly Ave.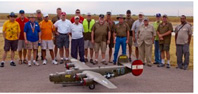 September 2 -3….Model Airplane Competition - The James Mears Memorial Combat is an annual model airplane competition. It is an air-to-air combat event, free to watch and fun for the whole family. For more information, call Bob at (806) 778 5465. It will be held at the Lt. Col. George Andrew Davis, Jr. Field, 15th Street and Inler Avenue (FM 179); 9 am. – 5 pm.






September 7….Buddy's Birthday Bash - In honor of the 81stbirthday of Buddy Holly, Lubbock's most famous son the Center will be open free of charge, with events scheduled throughout the day. Since opening in 1999, the Buddy Holly Center has worked to preserve the legacy of Buddy Holly's very short, but impactful musical career. In just 18 months, Buddy's new and unique style of music helped define rock-and-roll and influenced artists such as Bob Dylan, The Beatles, The Rolling Stones, Eric Clapton and Elton John. In 1986, Rolling Stone Magazine ranked him as number 13 on its list of "100 Greatest Artists." On his 75thbirthday, Buddy was honored with a star on the Hollywood Walk of Fame. Today, the Buddy Holly Center receives visitors from all 50 states and 33 foreign countries. We continue to celebrate his legacy through programs such as Buddy's Birthday Bash, The Day the Music Died, commemorating the plane crash that took his life, and The Summer Showcase Concert Series, a series of summer concerts that showcase the best of independent singer/songwriters.
Schedule of events:
Thursday, September 7th at the Buddy Holly Center
Open 10:00 a.m. – 7:30 p.m.
Free Admission All Day
The Allison House will be open until 3:30.
Screenings of The Real Buddy Holly Story throughout the day
Children's activities: Origami Crickets, Homemade Maracas and Buddy Glasses 10:00 a.m. – 3:30 p.m. & 5:30 p.m. – 7:30
Free of charge
Buddy's Birthday Bash Reception
Birthday cupcakes & punch will be served
Time: 5:00 p.m.
Dustin Garrett in Concert
Performing Rock & Roll in the Meadows Courtyard. Food Trucks, Cash Bar, Free Admission, Time: 5:30 – 7:30 pm.