July 28….2016 Summer Showcase Series - The Buddy Holly Center is gearing up for another summer of music and fun with the 2016 Summer Showcase Concert Series. This week, Mariachi Amistad plays traditinal mariachi music.. Summer Showcase 2016 is free to the public. There will be a cash bar, food and beverages available for purchase. Please, no outside beverages are allowed. Performances are every Thursday evening from 5:30 pm – 7:30 pm in the Meadows Courtyard, 1810 Crickets Avenue.





July 29….Moonlight Children's Theatre Presents: "Into The Woods Jr." - Friday and Saturday mornings this July, Lubbock Moonlight Musicals is thrilled to produce Moonlight Children's Theatre's second production, "Into The Woods Jr.". This musical story revolves around a childless couple and the lengths they will traverse to have a family to weave together timeless fairy-tales of "Cinderella", "Rapunzel", "Little Red Riding Hood", "Jack and the Beanstalk", and others. At approximately one hour in length, the "Jr." version of "Into the Woods" is designed for young audiences and is primarily composed of the first or "happy" act of the full version. With music and lyrics by Stephen Sondheim ("West Side Story", "Gypsy", "A Little Night Music", "Sweeny Todd",….), the beautiful music will guide audiences through the story while reminding each guest that we may at times journey into the woods, and minding the future and past are necessary to achieve a happy ending. The cast for all Moonlight Children's Theatre productions are trained and supplied through our audition-only youth performance program called Moonlight Directions, which is a youth ensemble geared towards community outreach in order to showcase the talent within the Lubbock Moonlight Musicals company and polish community youths in their performance skills. Tickets available through Select-A-Seat at 806-770-2000 or online atwww.selectaseatlubbock.com. Moonlight Musicals Amphitheatre, 413 East Broadway; Gates open at 8:30 a.m.; show begins at 9 a.m.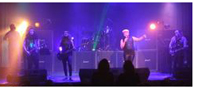 July 29….A Night of '70s and '80s Rock - Ready for a feel-good, roll-back-the-clock night of rock? Join the "Stars of the Cactus" as they seamlessly bridge the 1970s and '80s - two of the greatest decades in recording history. Tickets only $20 for this hits-filled, live jukebox of jams....so don't miss it! Please contact the box office at 806-762-3233 to purchase tickets. Reserved seating. Cactus Theater, 1812 Buddy Holly Avenue; 7:30 p.m.




July 30….Lubbock Downtown Farmer's Market - Held each Saturday, June through October, this unique gathering of area producers, specialty food and beverage providers and select artisans specializing in homegrown or homemade. Held in the Depot District area, this weekly event has become a highlight of the summer months and offers something for everyone. Support your local growers and be part of the "locally produced" movement. Be there at 9 a.m. – produce is available until vendors sell out! Tornado Gallery,1822 Buddy Holly Avenue; 9 a.m. .

Many more listings can be seen by clicking the "Calendar" tab at the top of this page!










July 30….PBS Kids Summer Adventures - Join the Science Spectrum and KTTZ Public Media for an afternoon of fun and learning! Summer Adventures surrounds kids with entertaining, engaging programs, and activities that make learning fun. There will be activity booths, giveaways, and more, as well as FREE Screenings of some of your favorite PBS shows in the OMNI Theater! Summer Adventures is FREE to the public and located in the Lobby and Exhibit Hall. Science Spectrum Museum, 2579 S. Loop 289; 10 a.m.- 1 p.m.





July 30….Salsa & Sangria Fest - Llano Estacado's first Salsa & Sangria Fest will feature a salsa competition, taco trucks, live music, and of course, Sangria. Entry includes salsa tastings and two glasses of sangria. Cost is $10. Llano Estacado Winery, 3426 Farm to Market 1585; 11 a.m. – 4 p.m.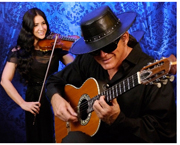 July 30….Esteban: Guitar Legend of the Southwest, with Special Guest Teresa Joy - Noeveau-flamenco guitar virtuoso Esteban is a modern day legend in the Southwest...with a longstanding residency playing throughout the Phoenix area. Appearing with his daughter Teresa Joy on violin, the two mesmerize audiences with their wide range of traditional songs and classic pop standards including hits by The Beatles ("Eleanor Rigby") and scores of others. Live, road appearances by Esteban are increasingly rare and highly anticipated. His stage persona is often likened to that of Zorro – with his appearance in black stage clothing, dark sunglasses and flamenco leather hat….a look he has sported since beginning his career on the streets of Spain in the 1970s. No opening act. Advance floor seats $30; balcony $25; all seats $30 day of show. Please contact the box office at 806-762-3233 to purchase tickets. Reserved seating. Cactus Theater, 1812 Buddy Holly Avenue; Doors open at 6:30 pm; show 7:30.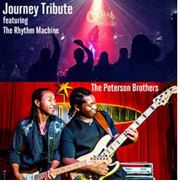 July 31….Alderson Auto Group presents: A Journey Tribute + Special guest: The Peterson Brothers - The Alderson Auto Group proudly presents a musical tribute to the all-time favorite group Journey. The Cactus house band performs it's amazing repertoire of Journey favorites like "Separate Ways", "Faithfully", "Don't Stop Believin'" and more. As a special added bonus on this Sunday night show, we will also present Austin's up and coming musical sensation, The Peterson Brothers, as part of this fantastic package. Critics and music fans all across this region are marveling at this new group....consisting of super talented young siblings Glenn and Alex Peterson. "Teen Blues duo from Bastrop, Texas wowed the crowd. Soulful, funky, fun - these Blues brothers are keeping the Blues alive.". - The Austin Chronicle. Please contact the box office at 806-762-3233 to purchase tickets. Reserved seats $20 for this special show.. Cactus Theater, 1812 Buddy Holly Avenue; 7:30 p.m.