February 20….6th Annual Laugh For the Cure - Join Komen Lubbock for a night of fun. Make it a date night, girl's night out, or treat a co-worker to a relaxing and fun evening… Breast cancer is no laughing matter, but for one night, it will be! Tickets are $25 each and are available for purchase through the Komen office. Call 698-1900 to reserve your tickets or visit http://www.komenlubbock.org/get-involved/komen-activities/laugh-for-the-cure.html. This year's heading comedian will be Mutzie! Get ready for a night full of laughs. Opening comedian, Steve Mingolla will kick off the evening. Laugh for the fun. Laugh for the cause. Laugh for the cure. Lubbock Memorial Civic Center, 1501 Mac Davis; 6:30 – 9 p.m.




February 20….Harlem Globetrotters - The world famous Harlem Globetrotters have been thrilling families and millions of fans for 88 years, all the while innovating the game in exciting new ways. Last year, the Globetrotters did something unparalleled in the history of sports and entertainment, letting fans vote on new rules to be used in actual games. It was so much fun, we are doing it again, and there are cool new rules to choose from on our 2014 "Fans Rule" World Tour. Hot Hand Jersey – A player wearing this jersey gets double the points when scoring. Make or Miss – The quarter starts with 2 players on each team. When a team scores, a teammate may enter the court. When they miss, a teammate must leave the court. Trick Shot Challenge – The team's challenge each other to make trick shots, with 5 points awarded to a team the makes a trick shot, and 5 points given to the opposition if the shot is missed. Take your kids to www.harlemglobetrotters.com/rule to vote for their favorite, craziest rule. Then, get your tickets to the game, where you will see the winning rules put into live action. Cost: $17 - $82 – For more info, call 806.770.2000 or http://www.ticketsage.com/_lubbock/. United Spirit Arena, 1701 Indiana Ave; 7 - 9 p.m.





February 21-22, 28; March 1, 7-8….CATS Playhouse Presents: The Pageant Play - Welcome to the hilarious, terrifying and surreal world of child beauty pageants. Pinky Corningfield will do anything to make sure her little angel wins the ultimate title, Supreme Queen. When Marge, a newcomer to the pageant circuit, shows up and starts grabbing all the glory, Pinky and her minions, Bob and Bobby, use some unorthodox methods in order to ensure her darling, Chevrolet, is victorious. Glitz. Glamour. Kidnapping. Money. Really, really small false teeth. Starring Erin Castle, Danielle DeLisle, Reagan Sudduth, Zachery Kocurek, Meredith Marchante, and Kailee Salas. Ticket Prices: $14 for adults and $12 for students & seniors. Visit www.catsplayhouse.com to make reservations! C.A.T.S. Playhouse. 2257 – 34th Street; Doors will open at 7 p.m., and show starts at 7:30 p.m.





February 21-23; February 28; March 1-2, 2014…. Lubbock Community Theatre; "Godspell" - This rock opera broke new ground on Broadway in 1971 in its stage treatment of Jesus, as he calls together a group of followers to create a community. Based on the Gospel of Matthew, various well-known parables are performed through a series of scenes and songs. And yet it is something more - a religious experience, a demonstration of joy, and a celebration of the family of humanity. Written by: conceived and originally directed by John Michael Tebelak, music and new lyrics by Stephen Schwartz and directed By Jay C. Brown. Rated PG-13. To reserve tickets call (806) 749-2416 or visit lubbockcommunitytheatre.org. Lubbock Community Theatre, 4232 Boston Avenue; Friday and Saturday at 7:30 p.m.; Sunday matinee 2 p.m.





February 22….Lubbock Lions Club Pancake Festival - The Lubbock Lions Club is 'flippin' again to make a difference. The 62nd As always, the food is freshly prepared and cooked throughout the day. And for the first time bacon will be available for purchase! The event features a festive atmosphere with fabulous entertainment, melt in your mouth pancakes and activities for the entire family. A benefit drawing will feature a 50" television and a football autographed by Kliff Kingsbury. Visitors with special needs may use the North East corner entrance to the Civic Center. Tickets are $5.00 in advance when purchased in person from any Lubbock Lions Club member and at all Bolton Locations. Tickets purchased at the event are $6.00. There is no charge for children under two years of age. Want to save time? For just $5.00, purchase your tickets online at lubbocklions.org until 3 p.m. Friday, Feb. 21. Pick them up at "will call" the day of the event and proceed directly into the hall. Lubbock Memorial Civic Center, 1501 Mac Davis Lane;
7 a.m.- 8 p.m.




February 22….Rose Pruning Workshop - Nell Rains will teach a hands-on Rose Pruning Workshop in the Arboretum Rose Garden. Participants will learn about when to prune roses, why different types of roses are pruned differently, how to prune correctly to ensure beautiful shaped plants with many blooms, and much more! There is no better way to learn rose care than under the guidance of a veteran rosarian! This workshop was wildly popular last year, so sign up with Jennifer at jennifer.simek@ttu.edu to reserve your space. $25 for public, $20 for Arboretum members . Lubbock Memorial Arboretum, 4111 University Avenue ; 1 – 4 p.m.

February 22….The Fiber Arts Fair - This is a six-hour fair celebrating the Fiber Arts. The GAC worked in collaboration with the Heritage Fiber Guild and will be offering knitting, embroidery and crochet demonstrations. There will also be spinning demonstrations throughout the day. There will be vendors selling handmade fiber based items (knitted, crocheted, and sewn). We will also be having giveaways that were generously donated by: Houchin's House of Wizarding Wares, The Dapple Apple, and Nothing Bundt Cakes. Admission is free. Lubbock Garden and Arts Center, 4215 University Ave; 10 a.m. – 4 p.m.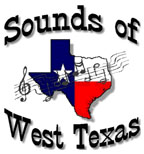 February 22.....Sounds of West Texas -The first of the 2014 concert series will feature local talent performing an evening of "Classic Love Songs" in country, pop nostalgia, classic rock and gospel music. There will be door prizes throughout the evening for some lucky audience members! Featured performers will be: Emcee-Lynn Alexander, Larry Allen, Susan Browning, Steve Burrus, Lesley Carraway, Martin Duckett, Ray Espinoza, Kaci Keltz, Jessica Kirk, Jay Lemon, Darryl Lippe, Donnetta Lippe, Donnie Martin, "Minerva and the Pearls," Jason Newton, Johnny Richardson, Kallie Rogers, Reagan Sides, Betty Smith, Keith Smith, Tina Turner, Baxter Vaughan, Mark Wallney, Brent Wheeler, and Terry Westbrook. Tickets are $15 for the general public, $10 for college students with IDs, and $7 for children between 4-12. The price is $12 a piece for those purchase tickets in groups of 10 or more. Tickets are on sale at all Select-a-Seat outlets at Amigo's Supermarket, Dollar Western Wear, Lubbock Memorial Civic Center, Market Street, Ralph's Records, Texas Tech Student Union's ticket booth and United Supermarkets. Call 770-2000 or toll free (800) 735-1288 for more information. Lubbock Memorial Civic Center Theater, 1501 Mac Davis Lane. The evening of music will begin at 6 p.m. with and an acoustic set and the show with the house band will begin at 7 p.m.





February 22…"The Cactus Theater 20 Year Reunion Concert"- This will be THE "concert of the year" at the Cactus Theater!!! The Cactus stars from the last twenty years will be coming together for a fabulous, nostalgic and momentous concert including the original Lubbock Texas Rhythm Machine...Steve Meador, Mark Paden, Danny Dukatnik and Justyn Davidson, sitting in for his Dad, the late Joe Don Davidson. Joining them will be Mike Carroway, Steve Williams and Wally Moyers along with the current LTRM members, Dustin Garrett, Bonnie McRae, Johannes Bjerregaard and Blake Vera. The incredible vocalists performing again on the Cactus stage are Kenny Maines, Lesley Sawyer, Jeff McCreight, Sheena Fadeyi, Christyana Perez, Mike Morgan, Butch Avery, Junior Vasquez, Amber Pennington and Jeff Bailey with a special video tribute to our beloved Joe Don Davidson and Donnie Allison. The background vocalists, TLC, Terri Caldwell, LaTronda Maines-Moyers and Camille Powe will unite for the first time in over a decade while comedian/musician, Tim McKenzie, will lend his hilarious antics to the show along with the wonderful Jane Prince Jones and hosted by our own Kurt Kiser! 20 Years of Cactus history in one concert - you do not want to miss this one!!! Get your tickets now - this will be a sell-out! Tickets are $ 25.00. For more information visit www.cactustheater.com or call 806.762.3233. Cactus Theater, 1812 Buddy Holly Ave; 7:30 p.m.


February 22 - 23….Continental Antique Show - Featuring quality antique and collectible exhibitors displaying and selling glassware, pottery, textiles, jewelry, silver, books, fine art, primitives and furniture. Free appraisal from the Road Show and a silver buyer will be on site. Cost: Adults, $5 and Kids 16 and younger, free. Lubbock Memorial Civic Center, 1501 Mac Davis Lane; Friday 10 a.m.-6 p.m. Saturday 10 a.m.-6 p.m. Sunday 11 a.m. - 4 p.m.