June 14….Benefit Concert for Pastor David White - Come out and support a great cause - as musicians and friends from the area join forces to raise funds to help with upcoming heart surgery for Pastor David White. Musicians participating include Cathy Whitten and The McGrath Project among others. More musicians on the bill will be announced soon. Tickets are only $5 admission to cover house expenses. Donations for Pastor David White will be accepted at the concert in an old fashioned "passing of the hat" to help raise funds. Concession stand will be open and a great evening of music is assured! Concert starts at a special early time of 7 pm for this Wednesday evening event. Your support is appreciated. Box office open daily 3:00-5:30 pm or call (806) 762-3233 or order online at cactustheater.com. Cactus Theater, 1812 Buddy Holly Ave: 7:30 p.m.




June 15….Buddy Holly Summer Showcase Series - This week Jenni Dale Lord Band plays Americana/Country. Summer Showcase 2017 is free to the public. There will be a cash bar, food and beverages available for purchase. Please, no outside beverages are allowed. Performances are every Thursday evening from 5:30 pm – 7:30 pm in the Meadows Courtyard, 1810 Crickets Avenue.




June 16….Lubbock Community Theatre's Bedtime Stories - Bring your own lawn chairs and picnic to see Lubbock Community Theatre's Bedtime Stories (As Told by Our Dad) (Who Messed Them Up) by Ed Monk. It's dad's turn to tell his three rambunctious kids their bedtime stories, but when he gets fuzzy on the details, the classics get creative: a prince with a snoring problem spices up The Princess and The Pea, The Boy Who Cried Wolf cries dinosaur instead, and Rumpelstiltskin helps turn all that pesky gold into straw. You may think you know your fairy tales, but not the way Dad tells them.This performance is free to the public. Reagor Dykes Stage on the LHUCA Plaza, 511 Avenue K; 6:30 p.m. - 8:30 p.m.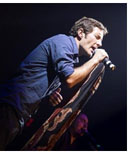 June 16….Cactus Theater Presents: America's Favorite Band: Tribute to The Eagles – From their earliest days making a name for themselves on the California folk-rock circuit in the late '60s to their latter day arena-filling "reunion" tours,The Eagles came to define what it meant to be the ultimate crossover band - one that appealed to virtually all types of audiences and defying any singular music format. Join us as we pay tribute to what is arguably the most popular American band of all time on Friday, June 16. Confirmed vocalists include Cactus favorites Jason Fellers, Jeff Bailey, Mark Paden and Amber Pennington. You'll hear all the big hits including "Peaceful Easy Feeling", "Life In the Fast Lane", "Lyin' Eyes", "Hotel California" and so many more unforgettable hits - the songs that helped define an era for generations of music fans.Get ready for an evening of pure delight as we revisit one of the richest catalogs in the history of recorded music! Reserved seats for this show are $20 on the floor and $15 in the balcony. Box office open daily 3:00-5:30 p.m. or call (806) 762-3233 or order online at cactustheater.com. Cactus Theater, 1812 Buddy Holly Ave: 7:30 p.m.

Many more listings can be seen by clicking the "Calendar" tab at the top of this page!


June 16-17 (Repeats June 23-24; July 30-July 1)….Lubbock Moonlight Musicals Presents: "The Adventures of Tom Sawyer" - To begin the 12th summer season of Lubbock Moonlight Musicals, we are happy to announce our upcoming production of Mark Twain's timeless tale, The Adventures of Tom Sawyer. Based on the Mark Twain novel, The Adventures of Tom Sawyer, centers around the escapades of orphan-teen, Tom, and his miscreant best-friend, Huckelberry Finn. Set on the banks of the Mississippi River during the end of the 1800s, The Adventures of Tom Sawyer exhibits a simpler life, the power of friendship, young love, and the merits of mischief. Join us for a musical adventure with "Tom Sawyer" at the Moonlight Musicals Amphitheatre this summer! A great date night or family outing, "Tom Sawyer" will be fun for all! Picnics and coolers welcome! TICKETS: Adult Premium- $31; Adult GA- $23; Student GA- $15; Child Premium (12 and under)- $18; Child GA (12 and under)- $10 (INCLUDING SERVICE CHARGE) Tickets at all Select-A-Seat locations and online. Phone 806-770-2000, or visit www.selectaseatlubbock.com. City of Lubbock Home/. Moonlight Musicals Amphitheatre, 413 E. Broadway; Gates open at 7 p.m.; performance begins at 8 p.m.

June 17….Rebel • Outlaw • Legend: West Texas Birthday Salute to Waylon Jennings - The Cactus pays tribute to a favorite son of the South Plains - on the occasion of what would have been his 80th birthday. We'll remember the early days in Littlefield and Lubbock...chart the course from Clovis to Phoenix....and on to Nashville. We'll revisit and pay tribute to the man through the songs that made him the legendary musician that rose from humble beginnings in the "suburbs of a cotton field." Confirmed performers on this truly all-West Texas tribute include: Kenny Maines, Jerry Brownlow, Mark Paden, Michael X-Ray Corbin, Jeff Bailey and Amber Pennington....all backed by the fantastic talents of The Rhythm Machine. Just a small sampling of the stellar song list we'll feature from the early days in Lubbock and onto Phoenix: "My Baby Walks All Over Me" and "Anita You're Dreaming"; to the early RCA days: "Stop the World and Let Me Off", "Mental Revenge" and "Only Daddy That'll Walk the Line". We'll chronicle the monster success of the "outlaw" movement: "Honky Tonk Heroes", "I'm A Ramblin' Man", "Rainy Day Woman", "This Time" and many more. Finally, we'll throw in a few surprises and the stories behind them as we cap the evening with a song from the last recordings. If you are a Waylon fan....you will be thrilled with this heartfelt tribute to the one and only Waylon Jennings. Get to the show early so you don't miss the pre-show fun as we highlight Waylon's career through vintage clips and interviews. From rebel...to outlaw...to legend...this tribute concert will chronicle the songs that carved out his lofty place in country music history. Join us for this very special evening of music and memories. One night only....don't miss it! Reserved floor seats only $20; standard balcony $15; limited box seats $40 (included concessions). Box office open daily 3:00-5:30 p.m. or call (806) 762-3233 or order online at cactustheater.com. Cactus Theater, 1812 Buddy Holly Ave: 7:30 p.m.




June 18….Sunday Concerts at The Park - Bring your blankets, lawn chairs and picnics to Wagner Park and listen to the Westwind Brass Band every Sunday evening at 8:00 p.m. beginning June 4, 2017. Additional concerts will be held at 8:00 p.m. on June 11, 18, and 25, and on July 2, 9 and 16. Enjoy these free concerts for all ages and experience music out under the West Texas sky in this neighborhood park. A special thank you to the Westwind Brass Band for their commitment to bringing music to the people of Lubbock every summer. Wagner Park is located at 26th Street and Flint Avenue.