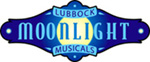 July 17 - 18 (Repeats July 24-25)….Lubbock Moonlight Musicals "1776 ~ The Musical" - Join Lubbock Moonlight Musicals this July as they present the history-rich musical "1776" in the stunning outdoor setting of the Moonlight Musicals Amphitheatre in Lubbock's Mackenzie Park. Making use of Texas Tech and community talent, Lubbock Moonlight Musicals always strives to create high quality, family-friendly entertainment that all ages may enjoy. Attendants to "1776" shall witness the birth of a nation as America's founding fathers struggle to craft the American Declaration of Independence. This pivotal event in the pages of American history blazes to vivid life as we see the men behind the national icons: proud, frightened, irritable, charming and ultimately noble figures determined to do the right thing for their fledgling nation. "1776" is a humorous, insightful, and historic musical that follows John Adams, Benjamin Franklin, and Thomas Jefferson as they attempt to persuade the members of the second Continental Congress to vote for and sign the Declaration of Independence. Step back to the summer of 1776 and a nation ready to declare independence…if only our founding fathers can agree to do it! Music and Lyrics by Sherman Edwards. Book by Peter Stone. Picnic suppers welcome, though our newly expanded concession building will be open immediately prior to and during the shows. Tickets are now available through Select-A-Seat by calling 806.770.2000, online at www.SelectASeatLubbock.com, at all Select-A-Seat locations, and at the Moonlight Musicals Amphitheatre box office immediately prior to shows. Moonlight Musicals Amphitheatre, 413 East Broadway; Gates open at 7 p.m., and the show begins at 8 p.m.





July 18….Joe Ely Unplugged – It has become a Cactus tradition to present Joe Ely at least once a year, along with one of his musical sidekicks, on the one-of-a-kind Cactus stage! Reminisce and enjoy some of your all time favorite Ely tunes and be prepared to fall in love with his latest musical efforts. Please contact the box office at 806-762-3233 to reserve tickets. Reserved seating. Cactus Theater, 1812 Buddy Holly Avenue; 7:30 p.m.

July 19….Caprock City Pop Jam - Music from the 70's and all of the local bands who brought it to you. Featuring Peyote, Crossroad South, York Avenue, The Younger Brothers and more. Please contact the box office at 806-762-3233 to reserve tickets. Reserved seating. Cactus Theater, 1812 Buddy Holly Avenue; 7:30 p.m.

July 23….Buddy Holly Center Summer Showcase Concert Series - The BHC is gearing up for another hot summer of music and fun. This week's featured act is The Prairie Scholars. Performances are every Thursday evening from 5:30 p.m. - 7:30 p.m. in the Meadows Courtyard. Summer Showcase is FREE to the public. There will be a cash bar, beverages and food available for purchase. No outside beverages are allowed. Buddy Holly Meadows Courtyard, 1801 Crickets Ave.




June 23….Junior's Listening Room – Music meets wine every Thursday as Junior Vasquez hosts an intimate music experience at Cap*Rock Winery, bringing out some of Lubbock's talented artists. There will be and local food trucks serving from 6 p.m. on. Cap*Rock will offer half-off bottles and various cocktails. Guest host Andy Wilkinson will perform along with special guests Chuck Hawthorne and Andy Hedges. Music starts at 7 p.m. For more information visit http://www.junior-vasquez.com/. Cap*Rock Winery, 408 E Woodrow Rd; 6 – 9:30 p.m.






July 24….The Quebe Sisters - The Quebe Sisters return to the Cactus for the second time. Get your tickets early, this concert will sell out! When the sisters sing their three-part harmony audiences are blown away. Their unique brand of music has taken the Americana music scene by storm. They perform a refreshing blend of swing, vintage country, bluegrass, jazz & swing standards, and Texas style fiddling. Quebe Sisters previous appearances include: Grand Ole Opry, the Kennedy Center, NYC's Lincoln Center, the Marty Stuart Show, the Eddie Stubbs' Show on WSM, the Smithsonian Folklife Festival, The Birchmere, the Ernest Tubb Midnite Jamboree (host band) and National Folk Festival. "One thing is for sure, you don't see a group like the Quebe Sisters Band come along everyday," says Grand Ole Opry announcer Eddie Stubbs. "Give them your undivided attention and if you're not already, you too, will become a fan." Check them out here: https://youtu.be/HFFYkF5v7Kk Please contact the box office at 806-762-3233 to reserve tickets. Reserved seating. Cactus Theater, 1812 Buddy Holly Avenue; 7:30 p.m.


Many more listings can be seen by clicking the "Calendar" tab at the top of this page!