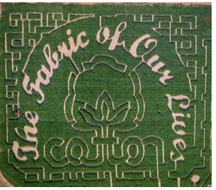 September – November 11….At'l Do Farms Corn Maize – Join the Simpson family for their 17th season at the Corn Maize. Admission is $10 and children 4 and under are free. With Military or College ID – $2 off, Senior Citizen – $2 off. Admission includes Hayride to Pumpkin Patch before sunset, Hayride to Pumpkin Hollow after sunset, Cow Train, Corn Cannon (3 shots) and Barnyard. The regular maze can be a little overwhelming so we have created a special trail (Fairy Tale Trail) through the corn for families with younger kids. Along the journey you will be reading story boards of "The 3 Little Racing Pigs". It will be a fun adventure! The Windmill Grill & Bakery will be open and serving up Maze favorites. Other activities offered are Campfires – $30 (Call for reservation – 763-5594) and Horse rides– $5 (Saturday & Sunday until dusk). The Maize will be open Halloween night 6-10 p.m. Last ticket sold at 9 p.m.– grounds close at 10 p.m. For more information visit www.atldofarms.com. At'l Do Farms, 6323 FM1294; Closed Mondays, Tuesday – Friday: 6 – 9 p.m. Saturday: 10 a.m. – 9 p.m. Sunday: 2 – 9 p.m.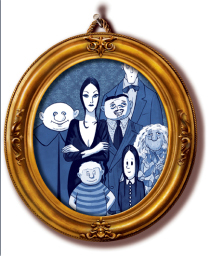 October 12-15….The Addams Family Musical - The Addams Family directed by Heather May features an original story, and it's every father's nightmare. Wednesday Addams, the ultimate princess of darkness, has grown up and fallen in love with a sweet, smart young man from a respectable family – a man her parents have never met. And if that weren't upsetting enough, Wednesday confides in her father and begs him not to tell her mother. Now, Gomez Addams must do something he's never done before – keep a secret from his beloved wife, Morticia. Everything will change for the whole family on the fateful night they host a dinner for Wednesday's 'normal' boyfriend and his parents–secrets are disclosed, relationships are tested, and the Addams family must face up to the one horrible thing they've managed to avoid for generations: change. "Charles Addams kooky, spooky and altogether ooky Addams Family comes to life in this award winning musical comedy". Musical Direction by Ian Klotzman and choreography by Tamara Smith. Check out the Facebook page and lubbockcommunitytheatre.org for more info. Firehouse Theatre at LHUCA, 511 Avenue K; Thursday, Friday and Saturday evenings at 7:30 p.m. and Sunday matinee at 2 p.m.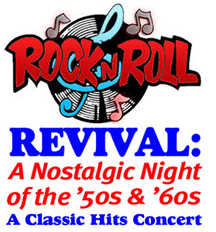 October 13….Rock 'n' Roll Revival: A Nostalgic Night of '50s & '60s Classic Hits - We're doing it again! We had such a great response to this show in late August, that we decided to bring it back again for those who missed it or wanted to see it again! Get ready to turn back the clock to the great CLASSIC HITS of the ORIGINAL ROCK 'N' ROLL ERA as the Cactus Theater pays tribute to some of the greatest all-time songs and singers. Featured Cactus favorites include an absolutely AMAZING lineup - including Jason Fellers, Jeff Bailey, Bethany Longoria, Amber Pennington, Baby Jade, Tiffany Nelson and Berklee Timmons! Just a small sampling of the songs you'll hear: "Rave On", "Shake Rattle and Roll", "Hound Dog", "You Can't Hurry Love", "Love the One You're With", "Sweet Nothin's", "At Last" and many more! You will love this show, folks. Tickets for the concert are $20 for reserved floor seats and $15 for standard balcony. Limited box seats available for $40 (includes concessions with ticket). Box office open 3:00-5:30 p.m. daily or call (806) 762-3233 or order tickets online at cactustheater.com. Cactus Theater, 1812 Buddy Holly Avenue; 7:30 pm.